Where to Find Shared Techpacks?
If a designer shares a techpack with you, you will first receive a notification email.
If you:
Already have a Techpacker account, simply click on the "Log-In" button on the email and log in to your account. Remember to log in with the same email address that you received your email notification.
OR
Have yet to create an account, you can sign up from the link provided in the email. To learn more about signing up, click here.
Once you have set up your free manufacturer account on Techpacker, simply sign in to your account using your credentials.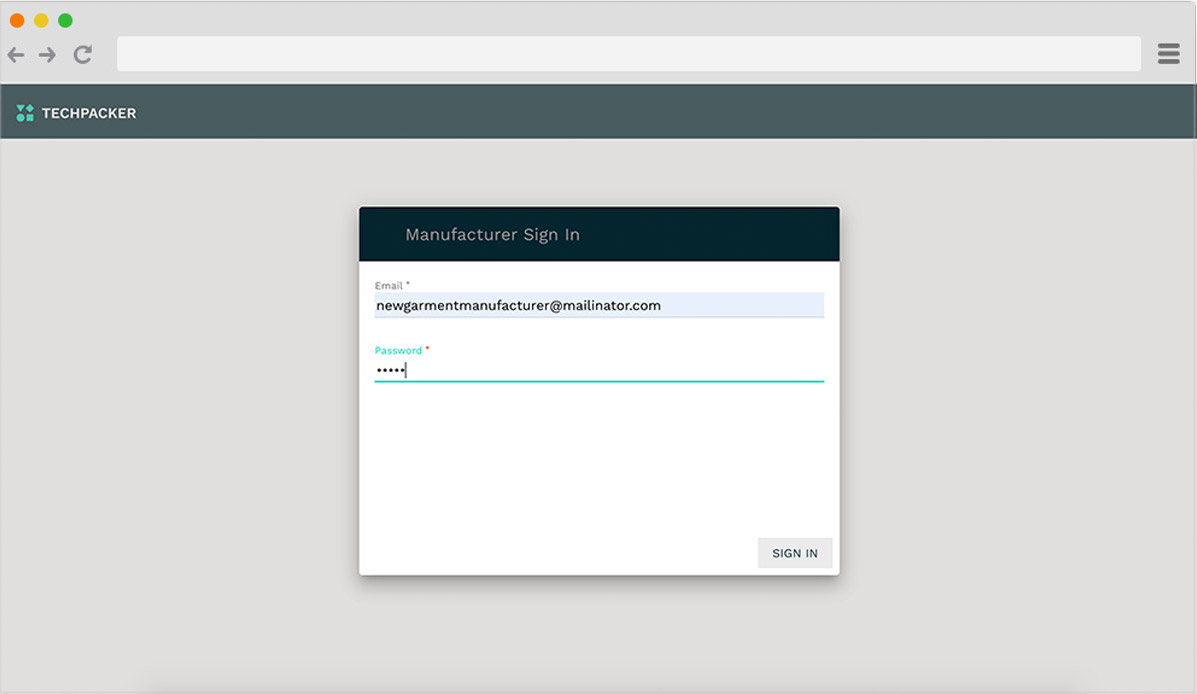 After you log in, you will be redirected to your account, the techpack dashboard. You will find all the shared techpacks there. Click on this article to learn how you can download and print the shared techpacks.