Only the Admins can perform this action.
---
1. From My Organization page
After you log-in, click on this

options icon. A drop-down list will be extended. Click on the "Organization settings" option.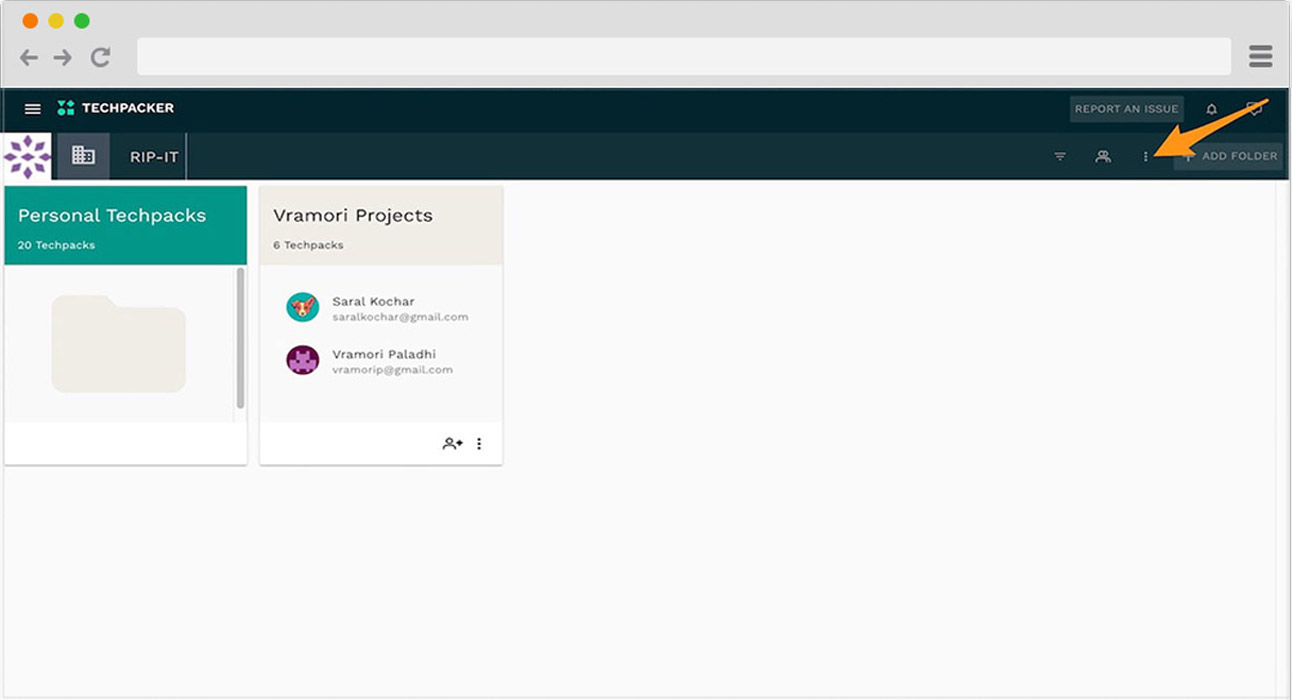 Upload your company name, type, size, and logo.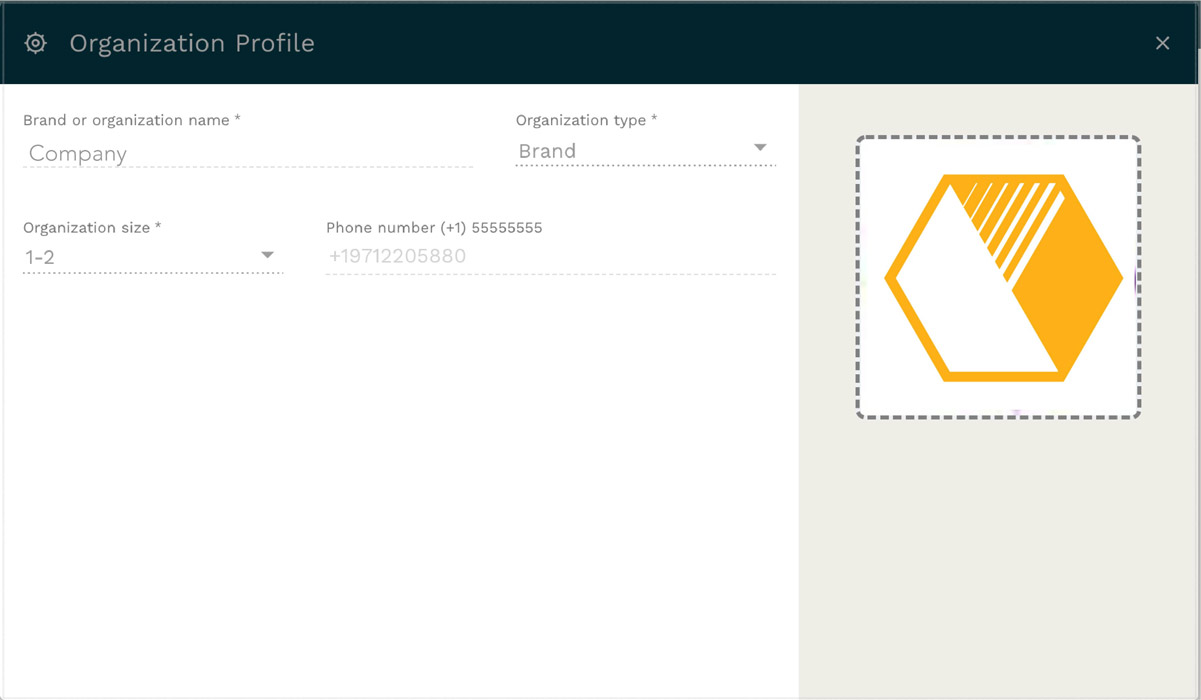 Now whenever you preview your techpack PDF document, you will find your company logo alongside your company name at the bottom of every sheet.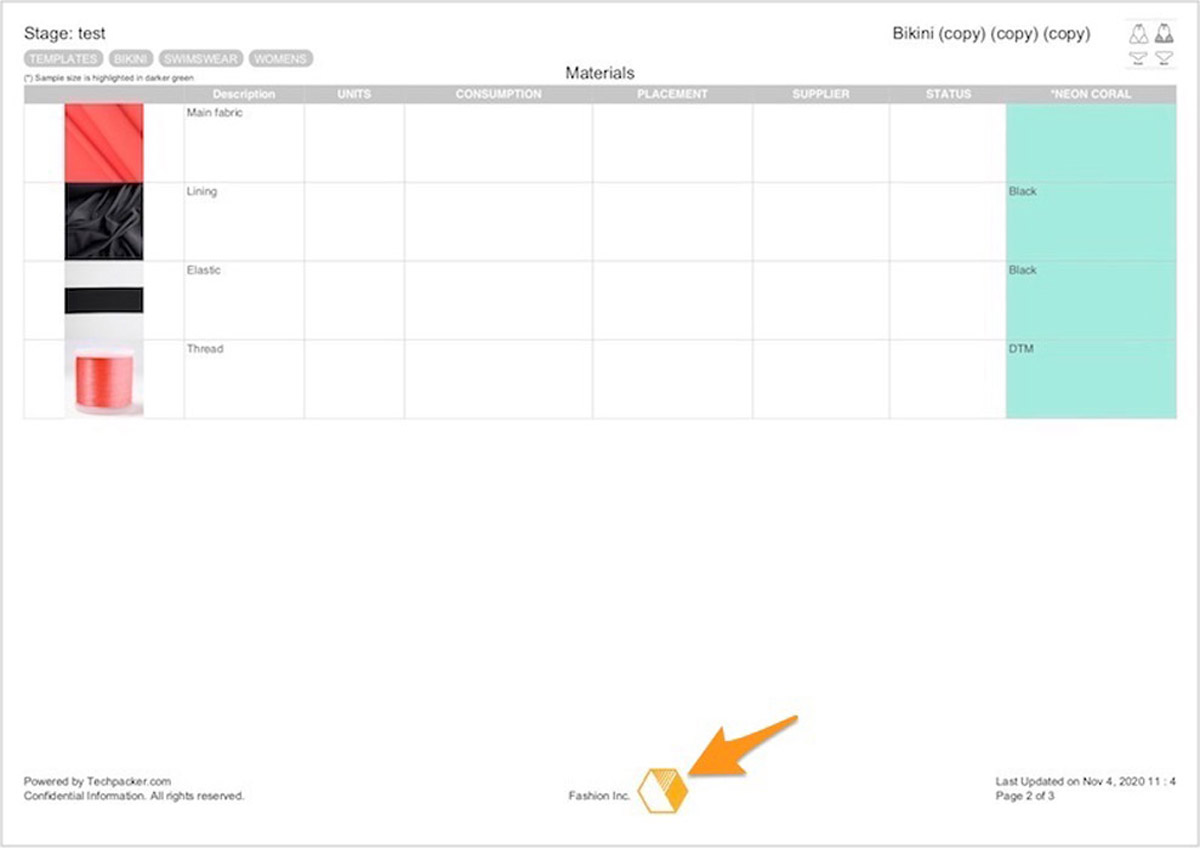 ---
2. From the side menu
Step 1:

Slide out your side-menu by clicking

icon located on the top-left corner of your screen.

Then click on Account & settings option.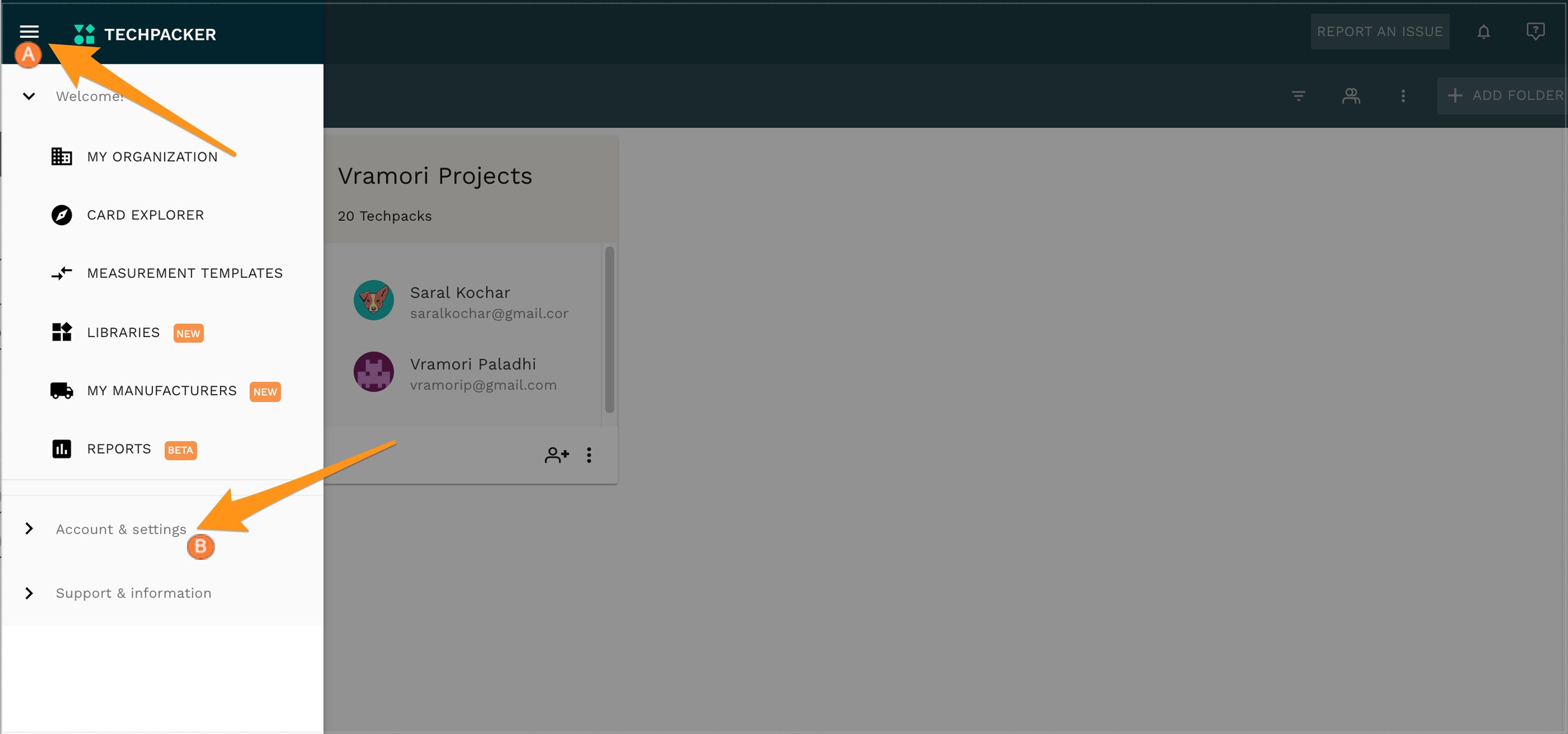 Step 2: Click on the

organization settings option from the menu.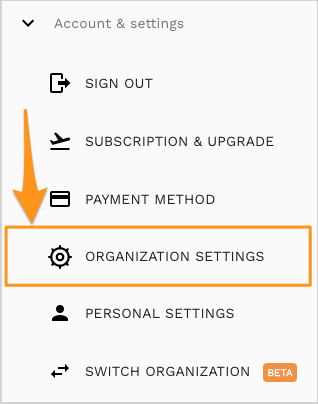 Step 3: Enter your organization details- organization logo, name, type, size, and phone number. Then click on Save Profile.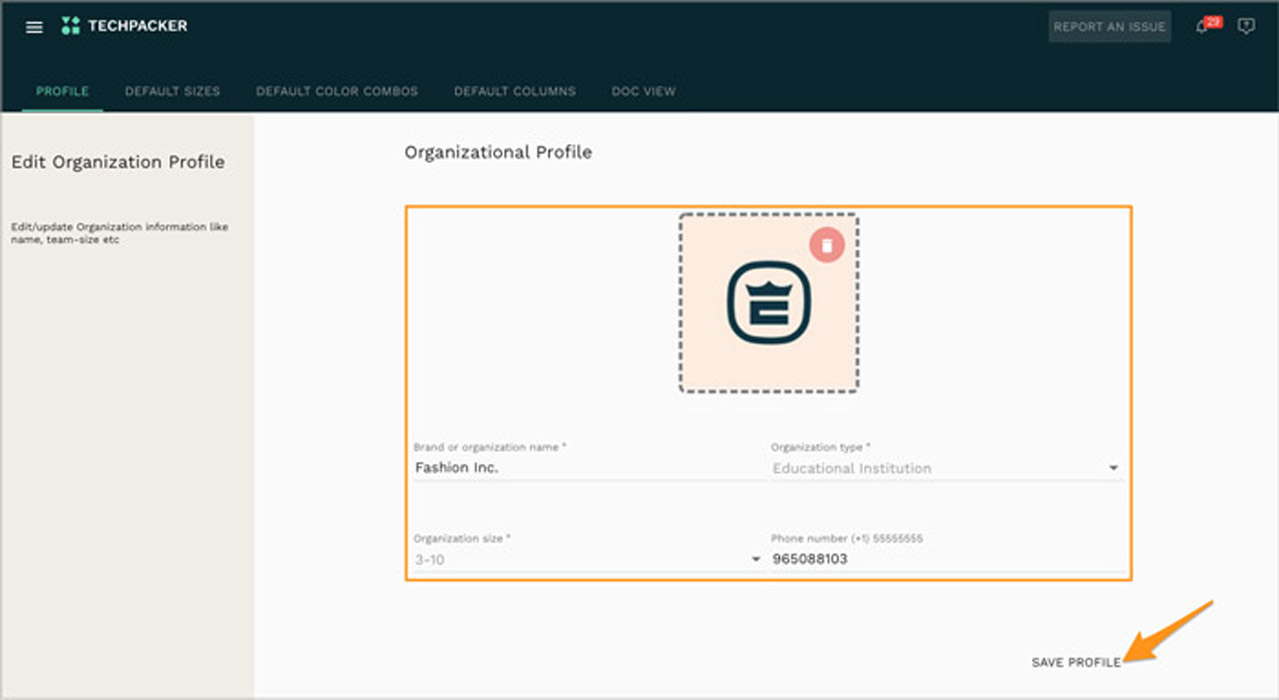 Remember to click on save profile before leaving. And, next time you preview your Techpack PDF, your company logo will be marked at the bottom of each sheet.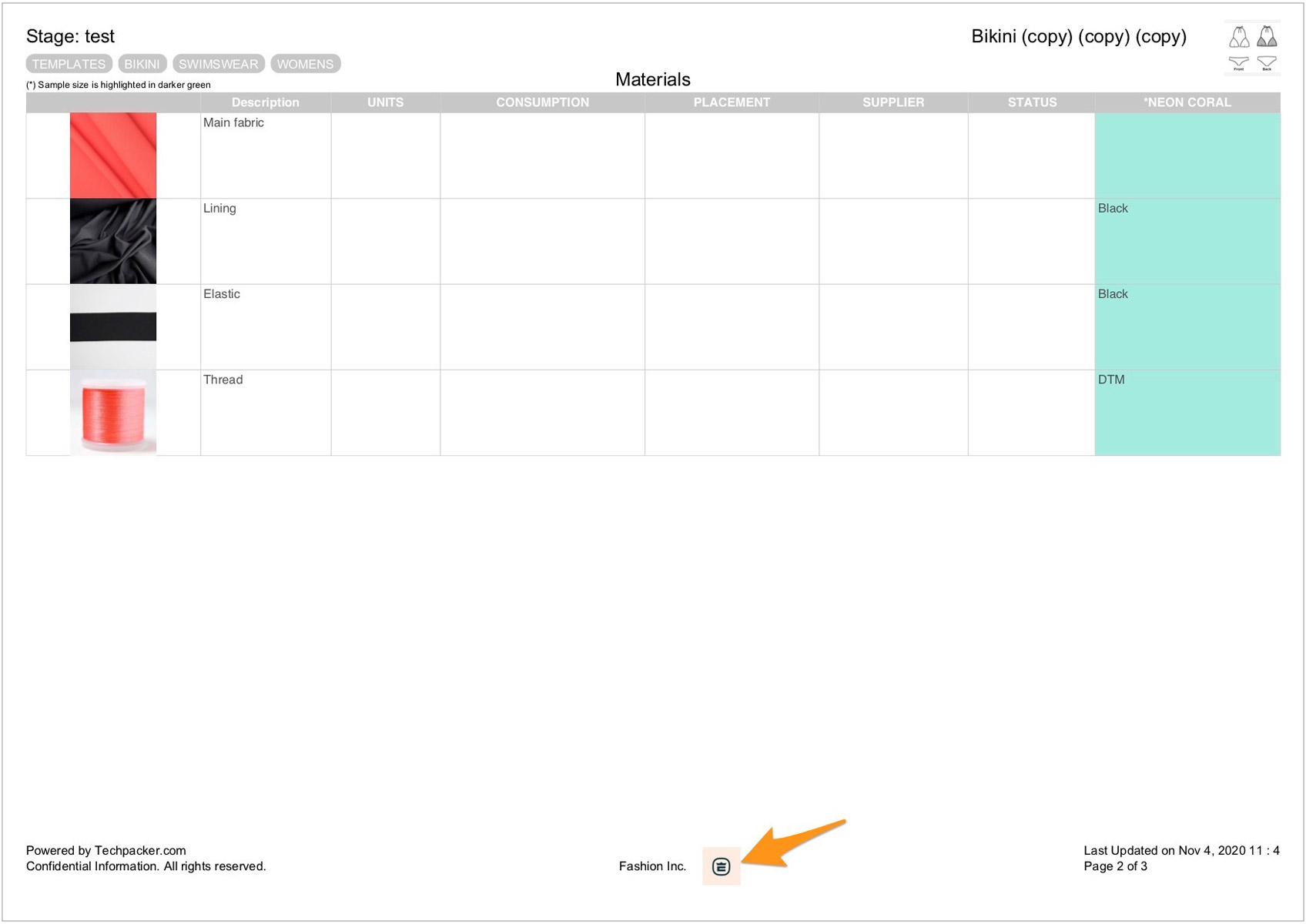 While you're here, why not update your personal profile and add an image to personalize your account.
Despite trying the options above, if your logo is still not showing, report this issue here.