1. How the size set breakdown template works
You can use our size set breakdown template to create a sheet with multiple size sets for a techpack.
For example children's clothing is divided into three size categories- babies, toddler and kids sizes. By using this template you can create a size breakdown sheet for all the three size categories and request multiple sample sizes from your factory.
This template extracts the specs for each size from the Measurement section and lists them all in a consolidated table with sample sizes highlighted for each size set as shown in the image below.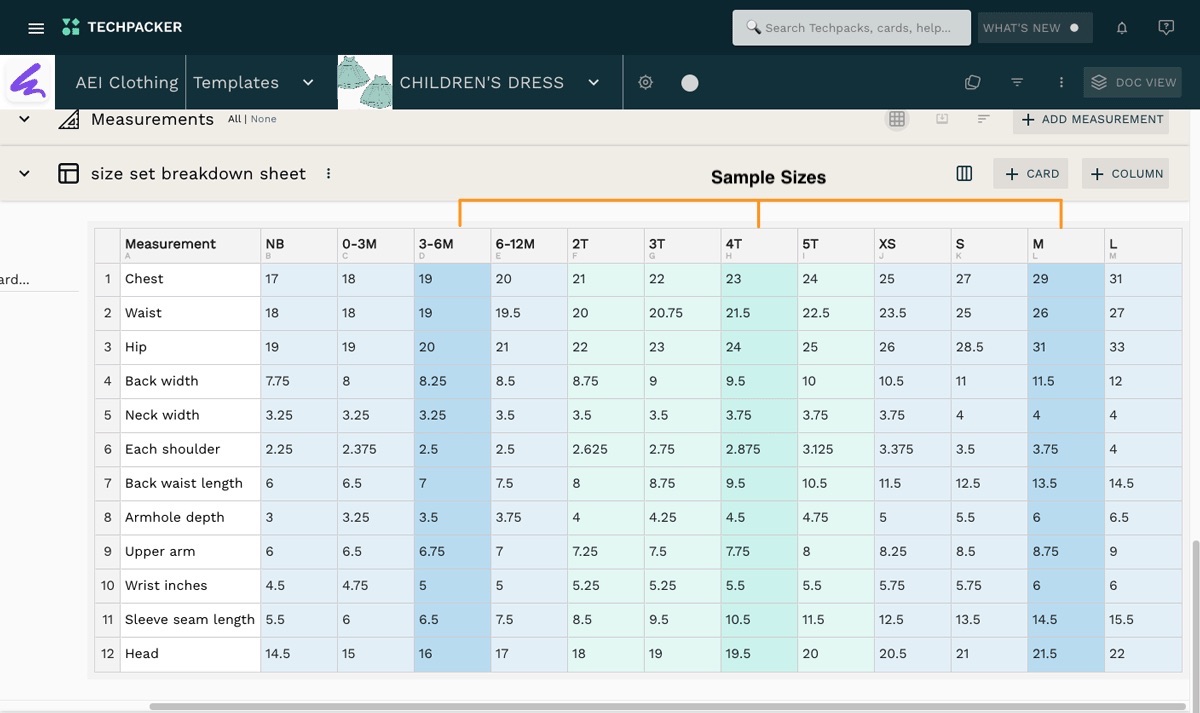 An example of a size set breakdown template
This helps manufacturers in comparing the grading done across each size set and ensuring the spec difference between the sizes of all the size sets is taken care of for the required points of measurement.
Also, your factory will get an idea about how many samples they need to submit for your techpack.
---
2. How to create a size breakdown table
Make sure you have added measurement table in the Measurement Section.
Step 1: In your cards board, create a measurement table in

measurements section. Click on this article to learn how to create a measurement table.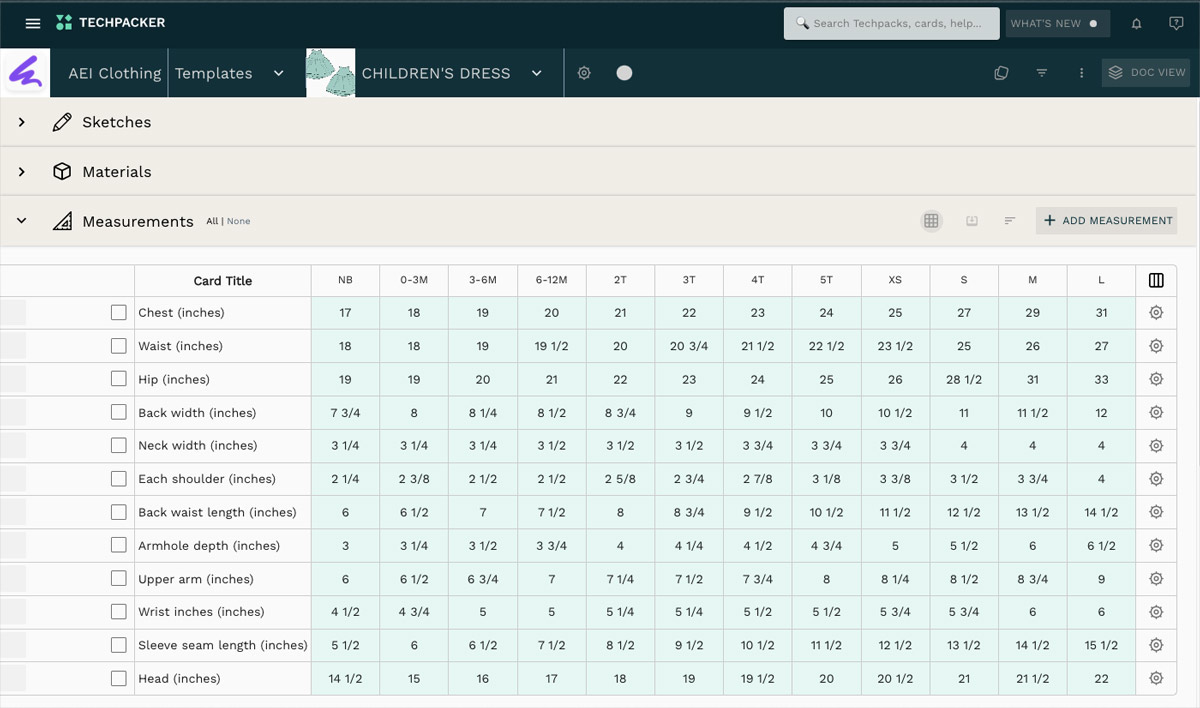 Step 2: Click on new section at the bottom of your cards board.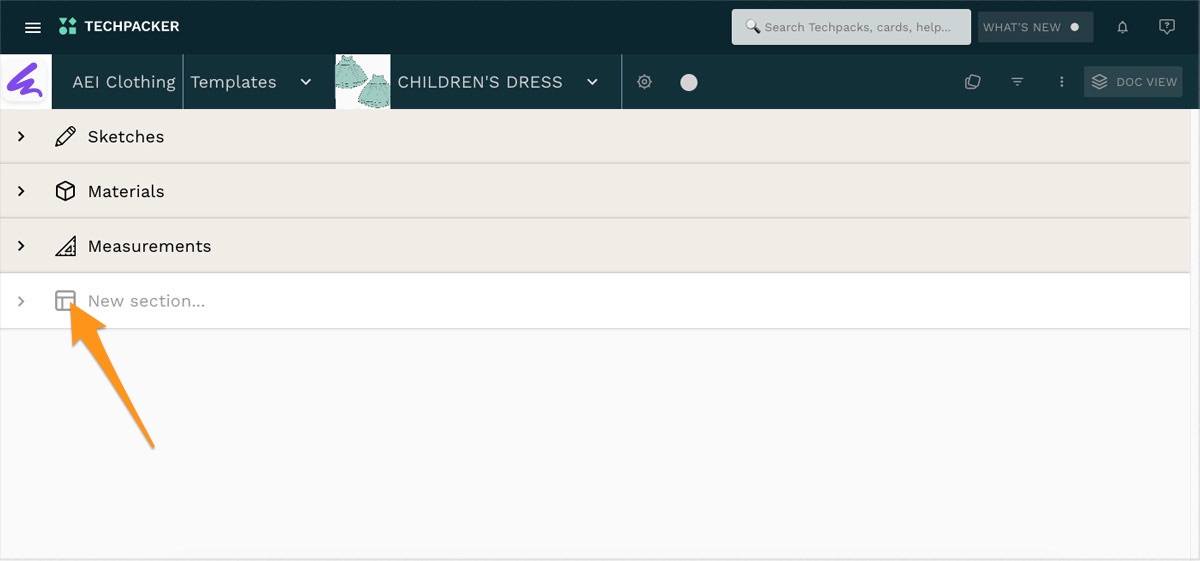 Step 3: A windows will appear featuring different custom section types. Select Size Set Breakdown and click + Next at the bottom of the dialogue.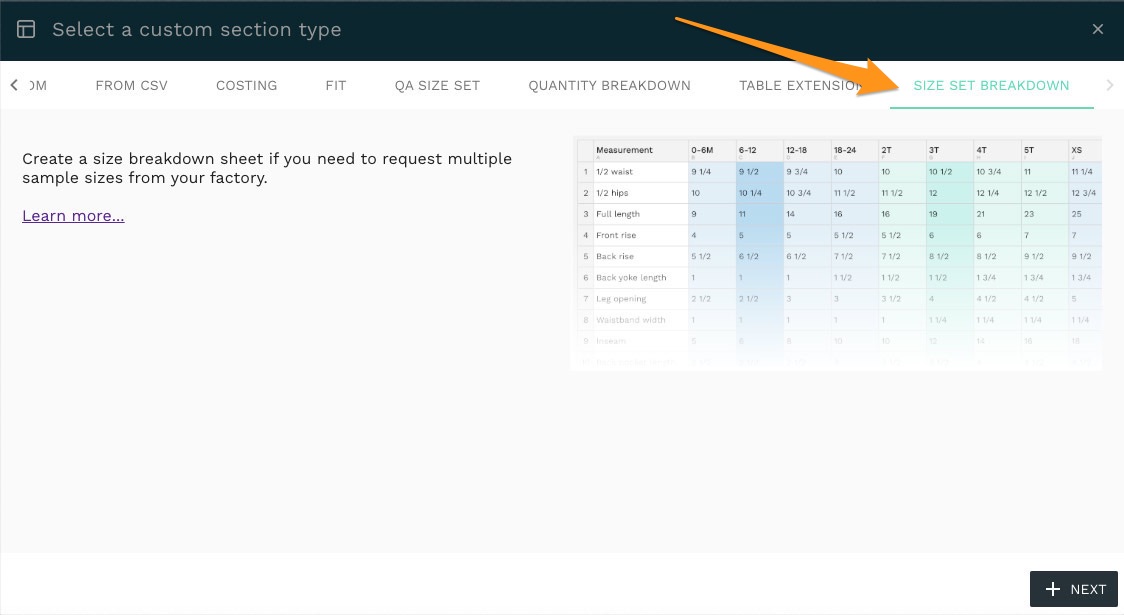 A dialogue window will appear that will have

all the sizes from you measurement table and you need to select individual sizes to create

size set options.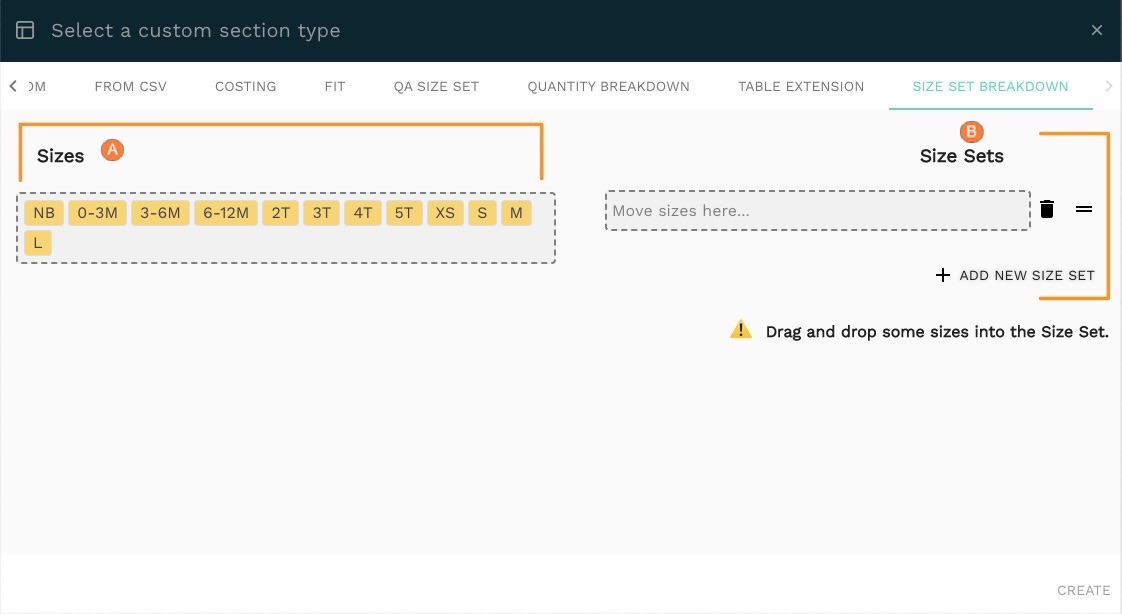 Step 4: Simply click or you can drag and drop individual sizes and make size set options as shown in the below gif.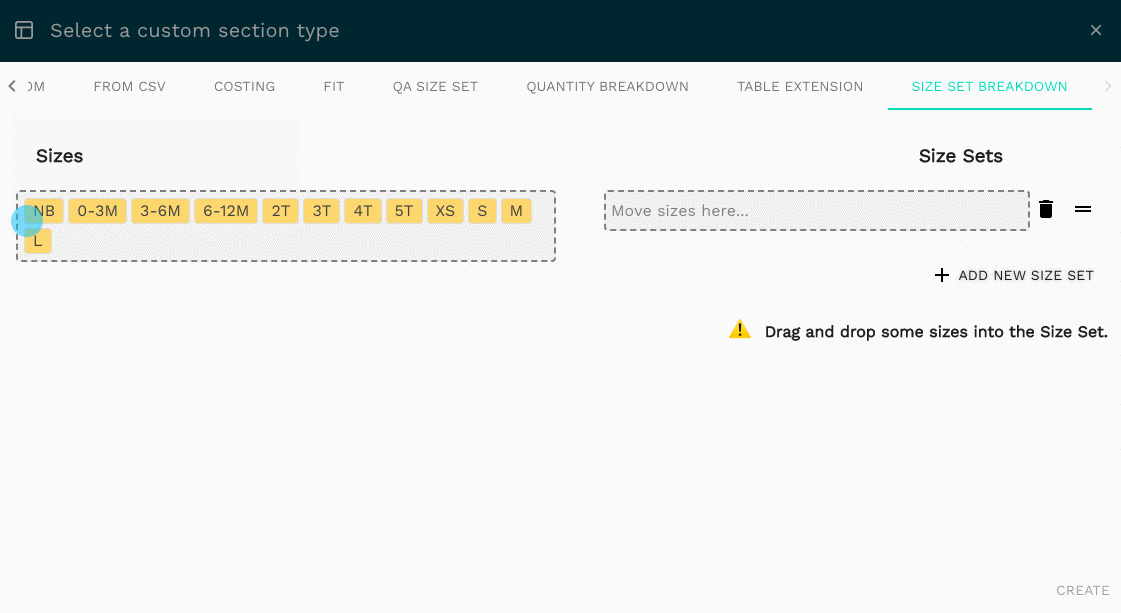 Step 5: Select a sample size for each size-set by clicking on them as shown in the gif below.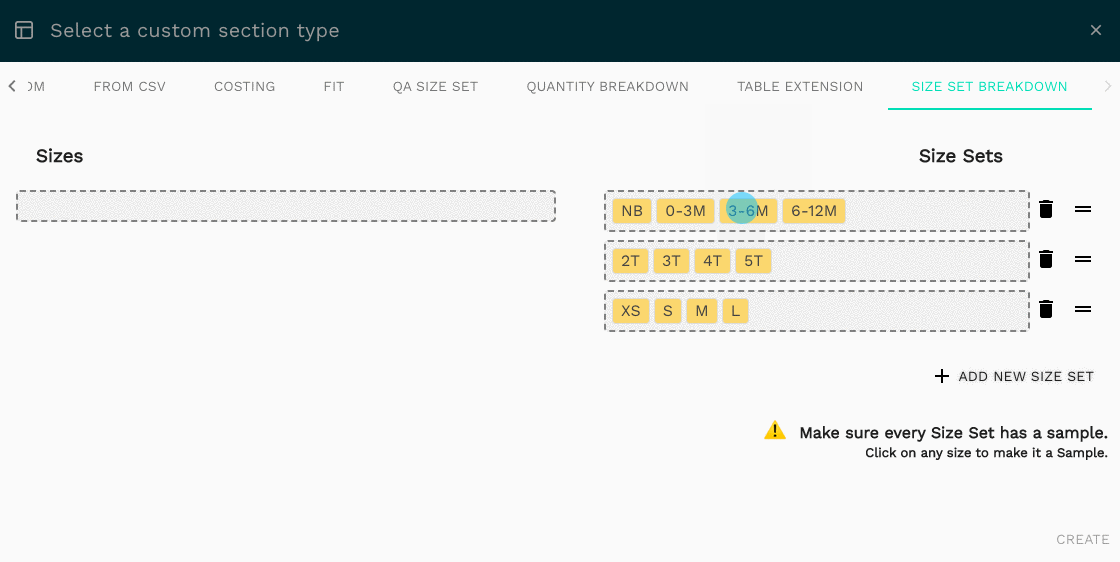 Step 6: Click + Create button at the bottom-right corner of the dialogue box.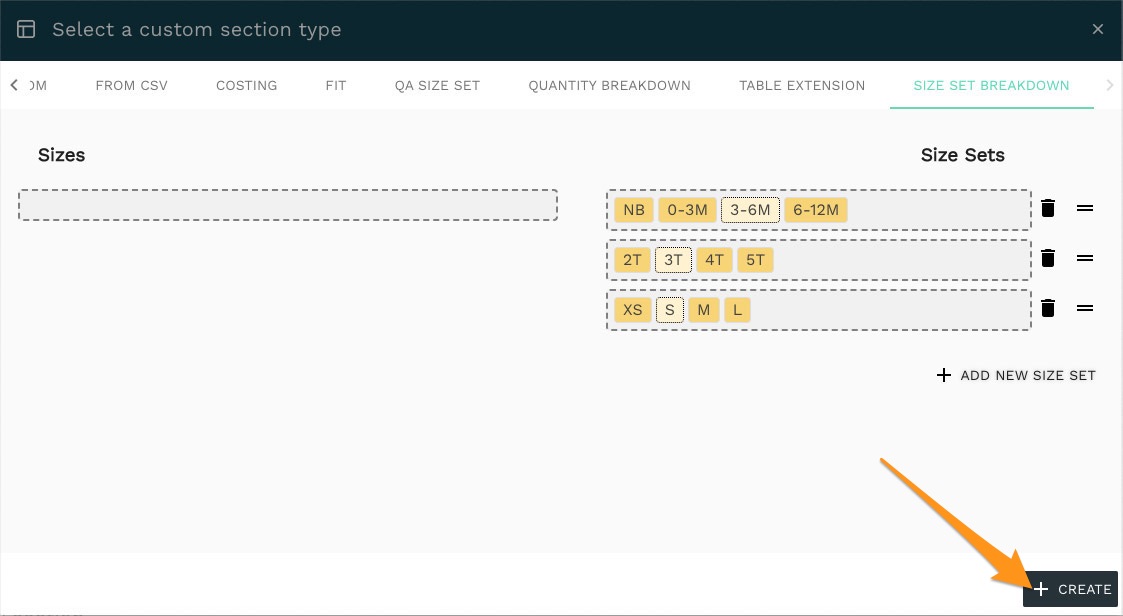 Step 7: A pop-up window will open to name

the section. Click

done to confirm.

Your size set breakdown table will be created as shown below.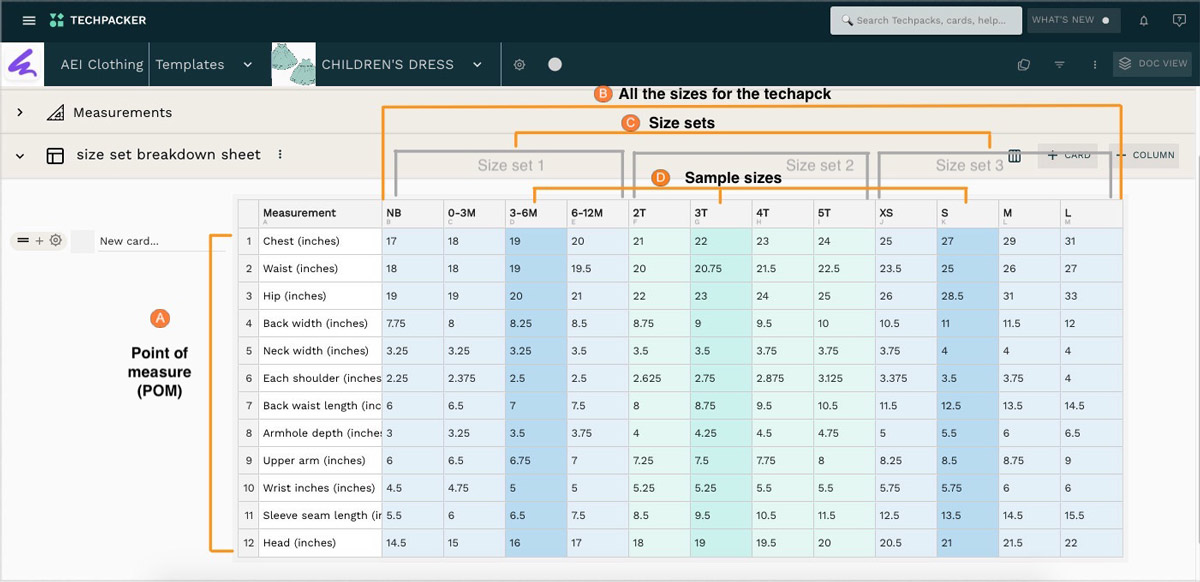 Step 8: All size set breakdown information is enclosed within a card in this custom section. You can simply name the card (as shown below) or can open the card settings dialogue by clicking the

gear icon to provide details like the card name, description, an image, keywords, or to even add comments and status.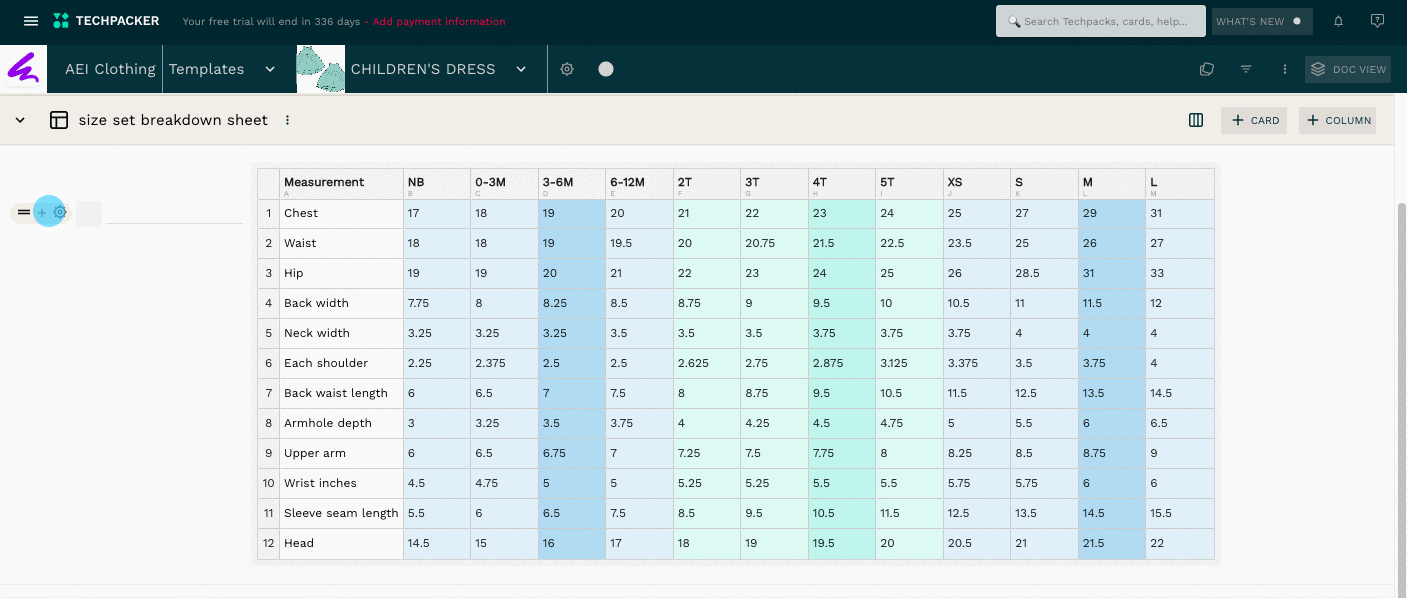 ---
3. How to customize the table
You can customize your size set breakdown table by clicking on this

icon located on the top right corner of the table.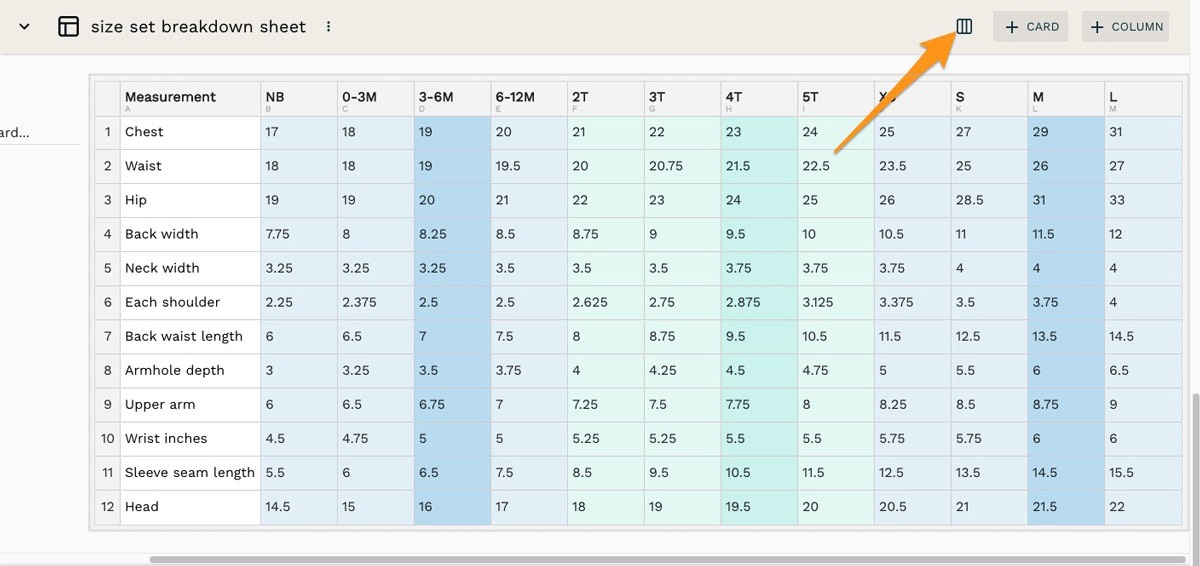 A table menu will slide down where you can -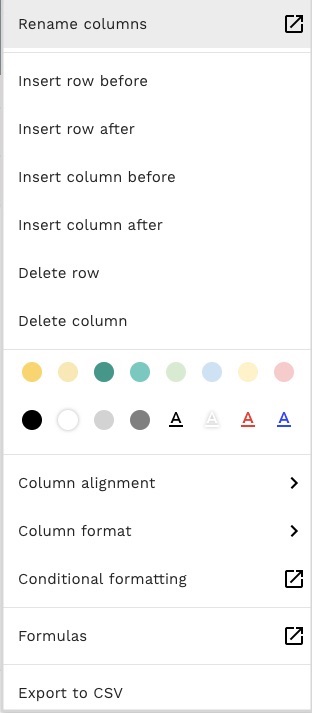 ---
4. How to archive, delete or rearrange the section
Click on this option icon located next to your custom section name.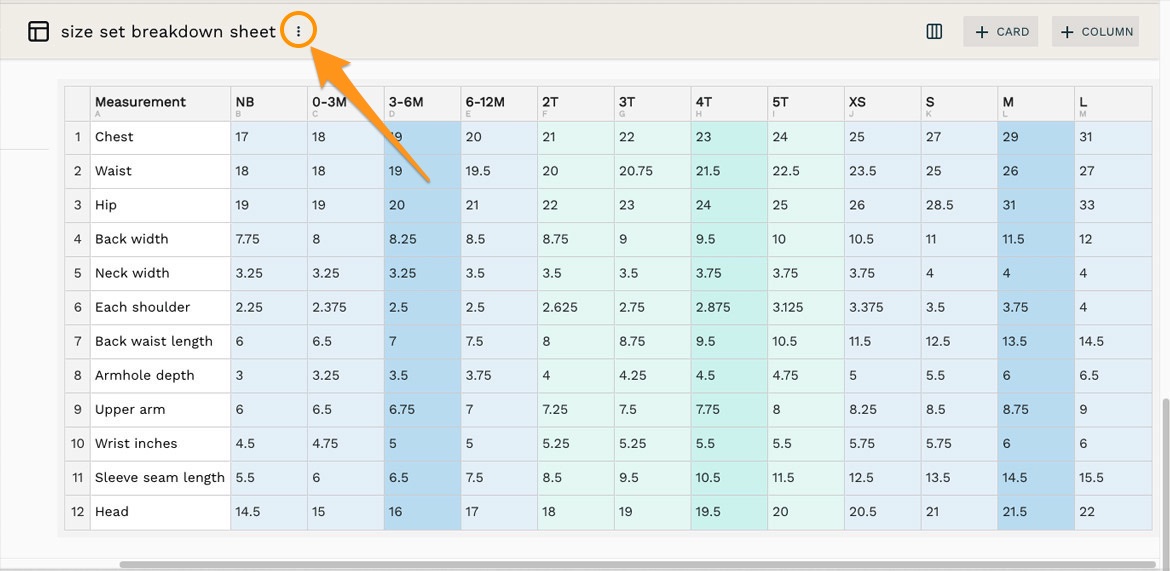 A table menu will slide down where you can -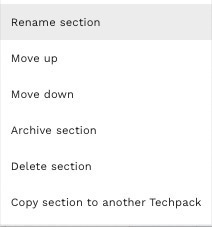 ---
5. How to preview your size set breakdown in the PDF
You can preview your size set breakdown inside your Techpack PDF by clicking on the

on the top navigation menu. Select the quantity breakdown and wait for a couple of seconds for the PDF to render again with the section/s.