Techpacker has become the most popular tool to create tech packs. It's because of our clear focus on our core features and being the best in what we do. However, we continue to get feature requests to do many other tasks. Therefore for everything else, we have integrations. Zapier is the most popular way to automate tasks and connect with 1,300+ web apps.
With our simple Zapier installation, you can integrate Techpacker with hundreds of apps such as Dropbox, Google Drive, Google Sheets, Slack, Calendar, Xero, Quickbooks and many others (500+) that you use daily in your business workflow. This way you can work effectively by automating workflows and using the apps that you are familiar with, save time and reduce errors in exporting and importing data between the platforms.
Here is how you can do it in a few easy steps.
Note:
You would need active subscription for both Techpacker and Zapier for the integrations to work.
---
Step 1: From the side menu, go to Account & settings >
Personal settings >
Keys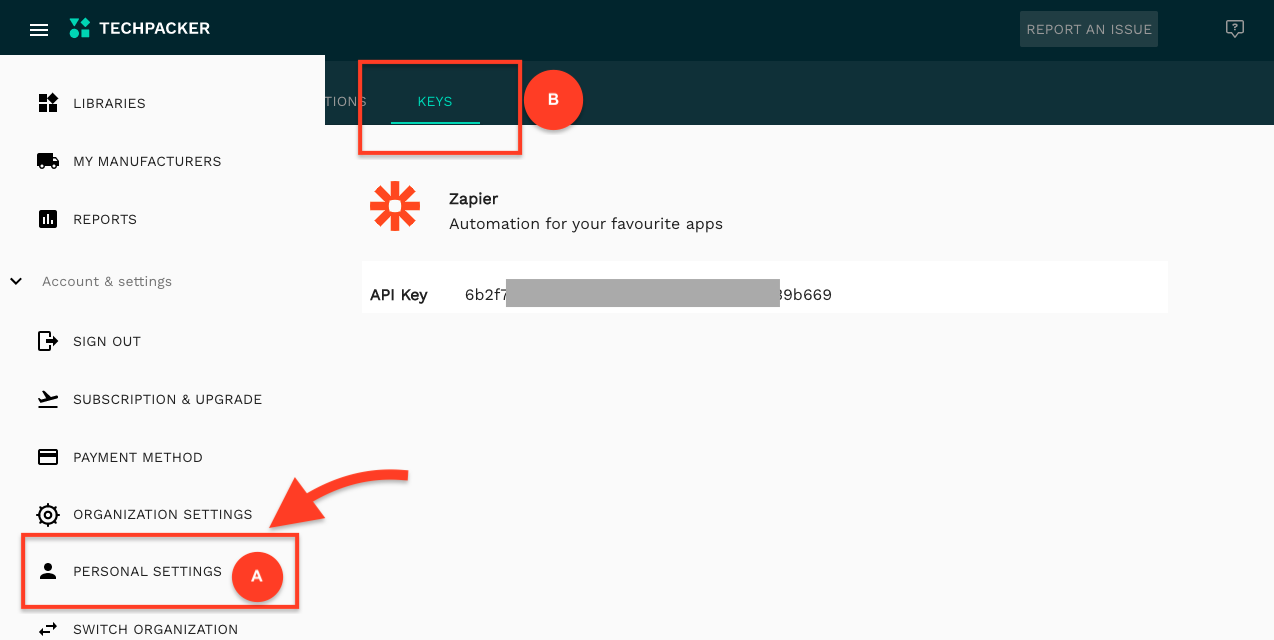 Step 2: Copy your personal API Key as we would need this key to connect Techpacker App with Zapier so the data can instantly flow between Techpacker and other Apps via Zapier.
Note:
It is highly recommended to keep your API key safe and don't give this information to any untrusted sources.
Step 3: Now go to Zapier, to login or create your account.
Step 4: You can now search for Techpacker under apps and see the most popular integrations or directly start creating a Zap. Follow the step-by-step instructions from Zapier to create your triggers.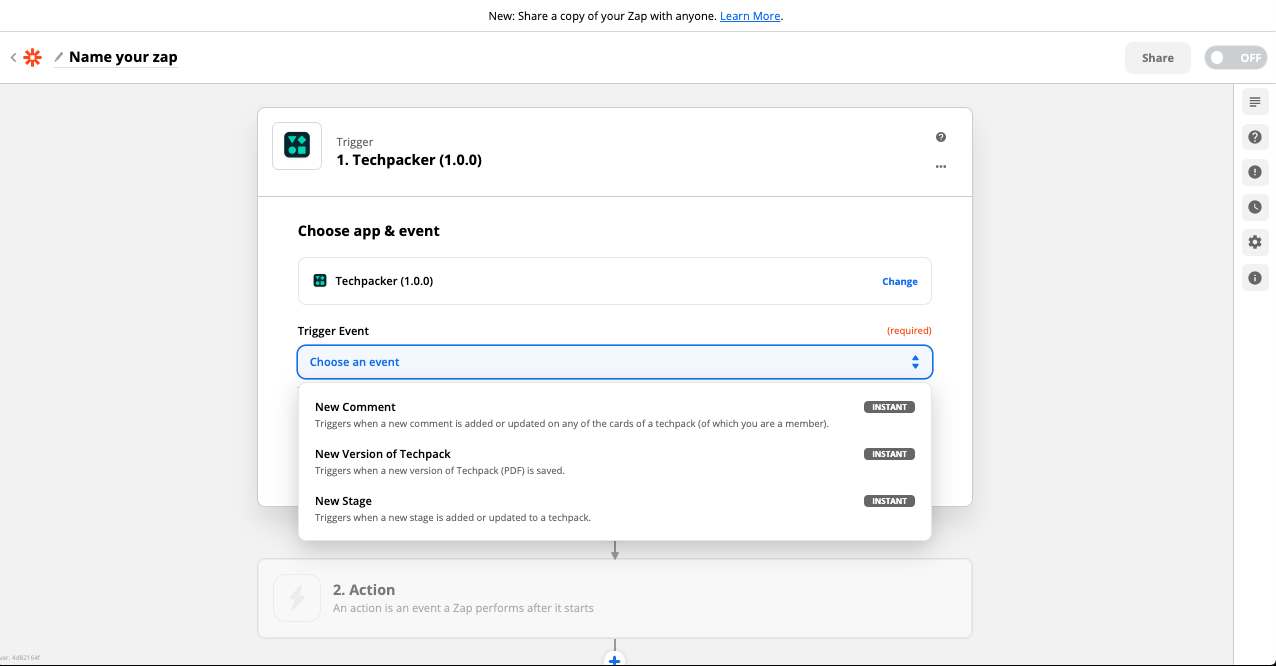 Note: Currently Techpacker only support Triggers. Though we do plan to introduce Actions and search in our future releases
Congratulations, your Zapier integration with Techpacker is now successful and whenever you are mentioned on a comment, or create a new version of a Techpack, OR update a new stage, your zap (workflows) will automatically trigger and will send the data that you have setup to flow to your other apps.