Techpacker is a versatile product lifecycle management (PLM) tool that helps manage product development and create tech packs. It focuses on its core features while also providing integrations with other tools for streamlined workflows. Zapier is a popular integration option, allowing users to automate tasks and connect with a wide range of web apps. By installing Zapier, users can integrate Techpacker with their everyday apps like Dropbox, Google Drive, Google Sheets, Slack, Calendar, Xero, Quickbooks, and more. This integration enhances efficiency and productivity.
Here is how you can do it in a few easy steps.
Active subscription for both Techpacker and Zapier is required for the integrations to work.
---
Step 1:

Slide out your side menu by clicking

icon located on the top-left corner of your screen.

Then click on Account & Settings option.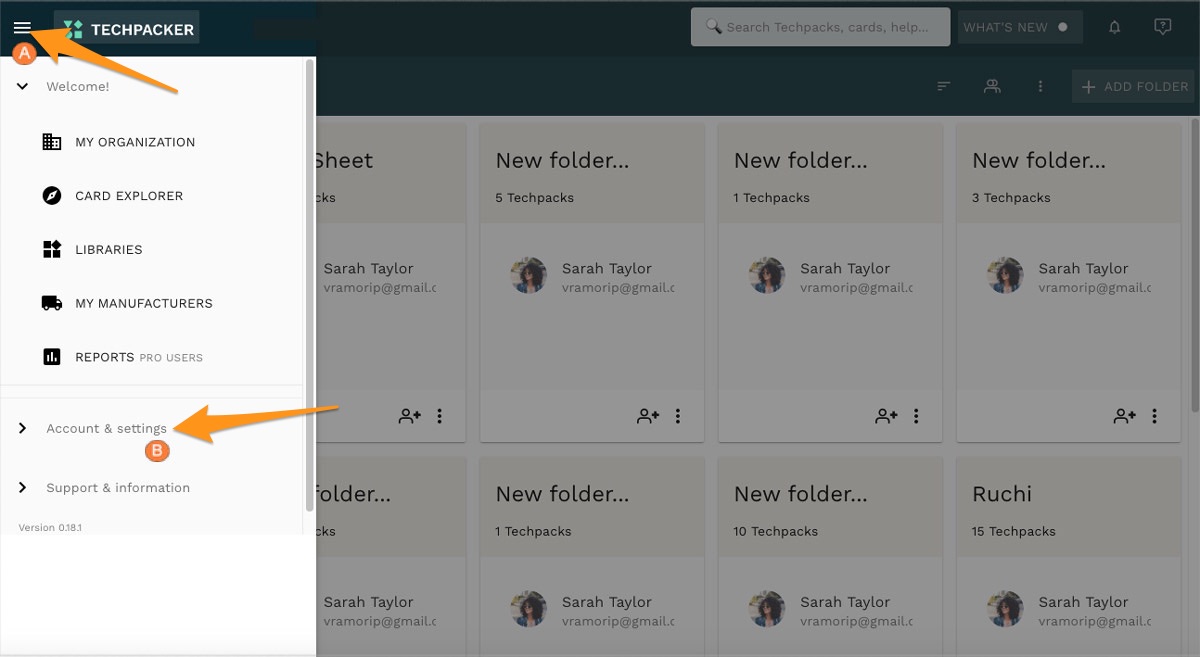 Step 2: Click on the personal settings option from the menu.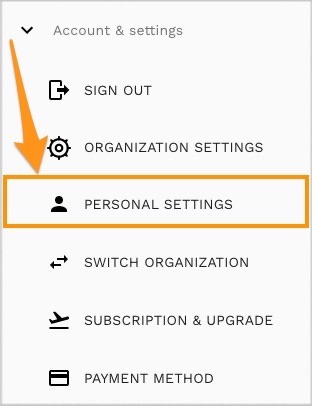 Step 3: Click on the Keys tab located on the top navigation bar of this page.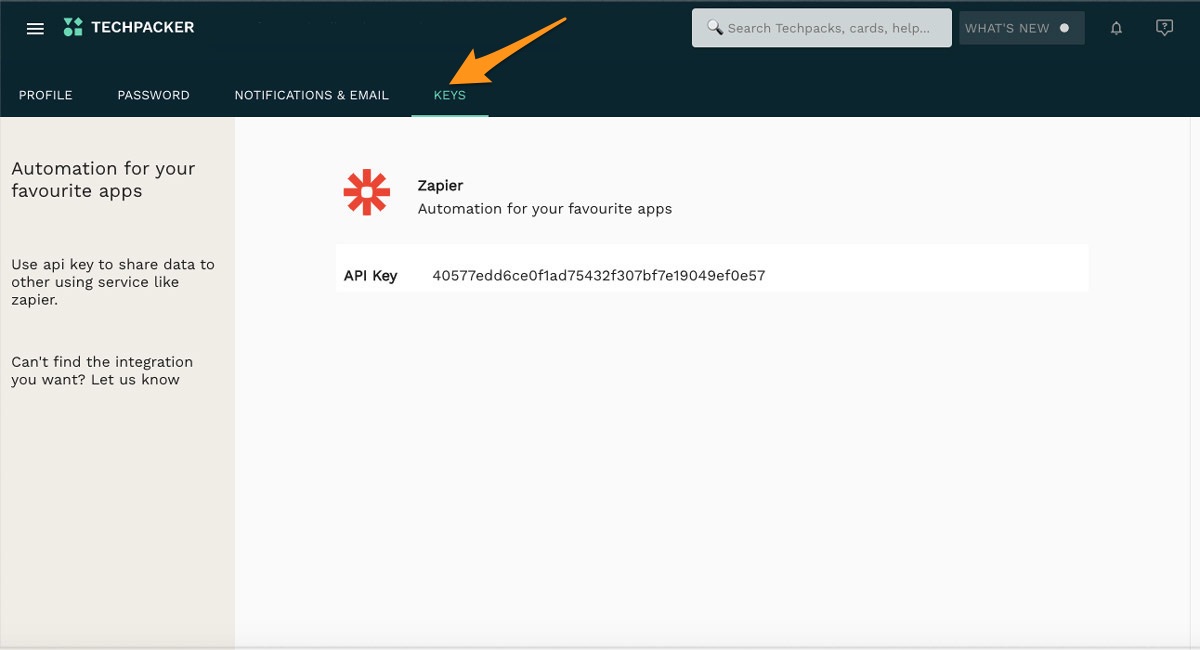 Step 4: Copy your personal

API Key as we would need this key to connect Techpacker App with Zapier so the data can instantly flow between Techpacker and other Apps via Zapier.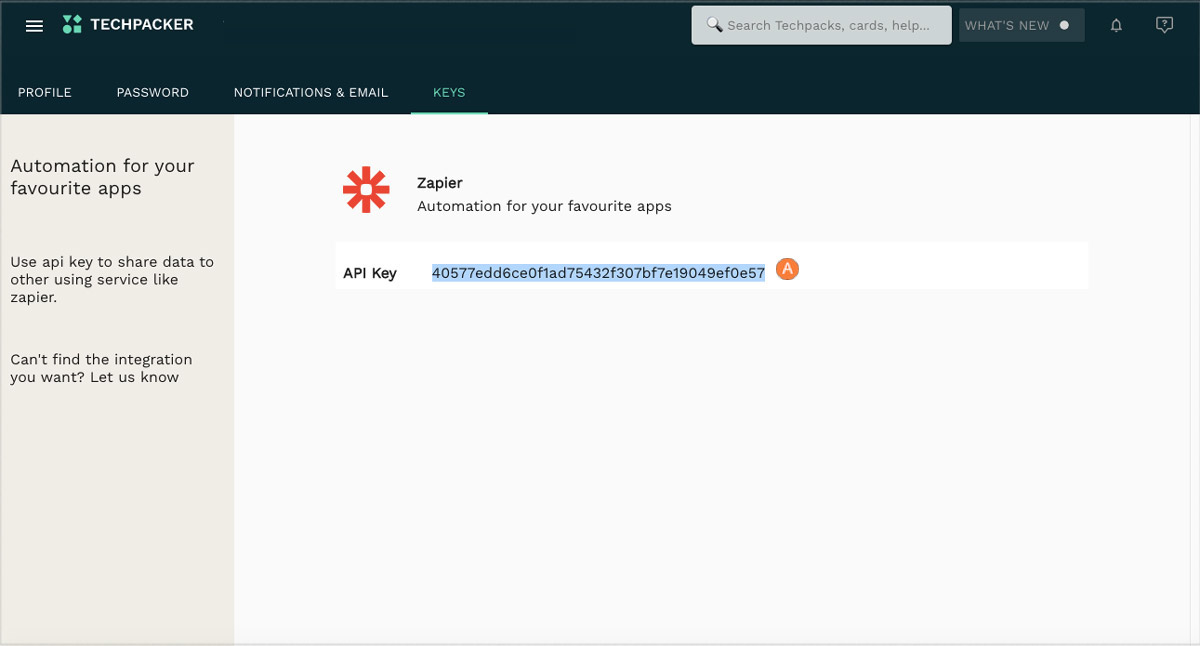 It is highly recommended to keep your API key safe and you must not give this information to any untrusted sources.
Step 5: Now go to Techpacker page on Zapier to explore or search the apps you can integrate with Techpacker.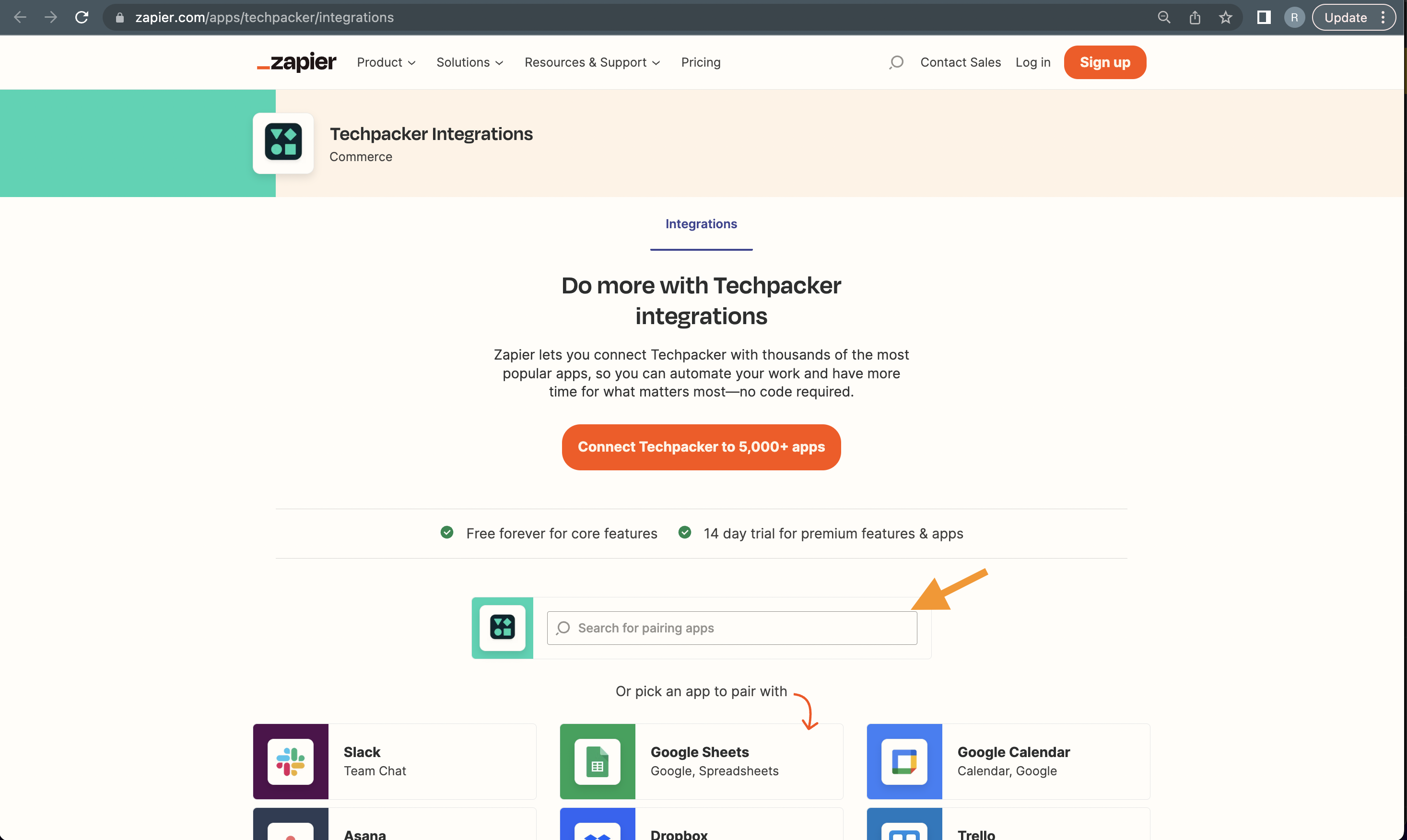 Step 6: Once you've picked the app you wish to pair Techpacker with, select the triggers and actions from the list dropdown menu.
You can pick triggers like - when a new tech pack is created, a new comment or a stage is added, etc, then respond with an action like - create a spreadsheet row or column or update an existing one. Your Zap (workflows) will automatically trigger and will send the data that you have set up to flow to your other apps.
Click Connect My Apps button.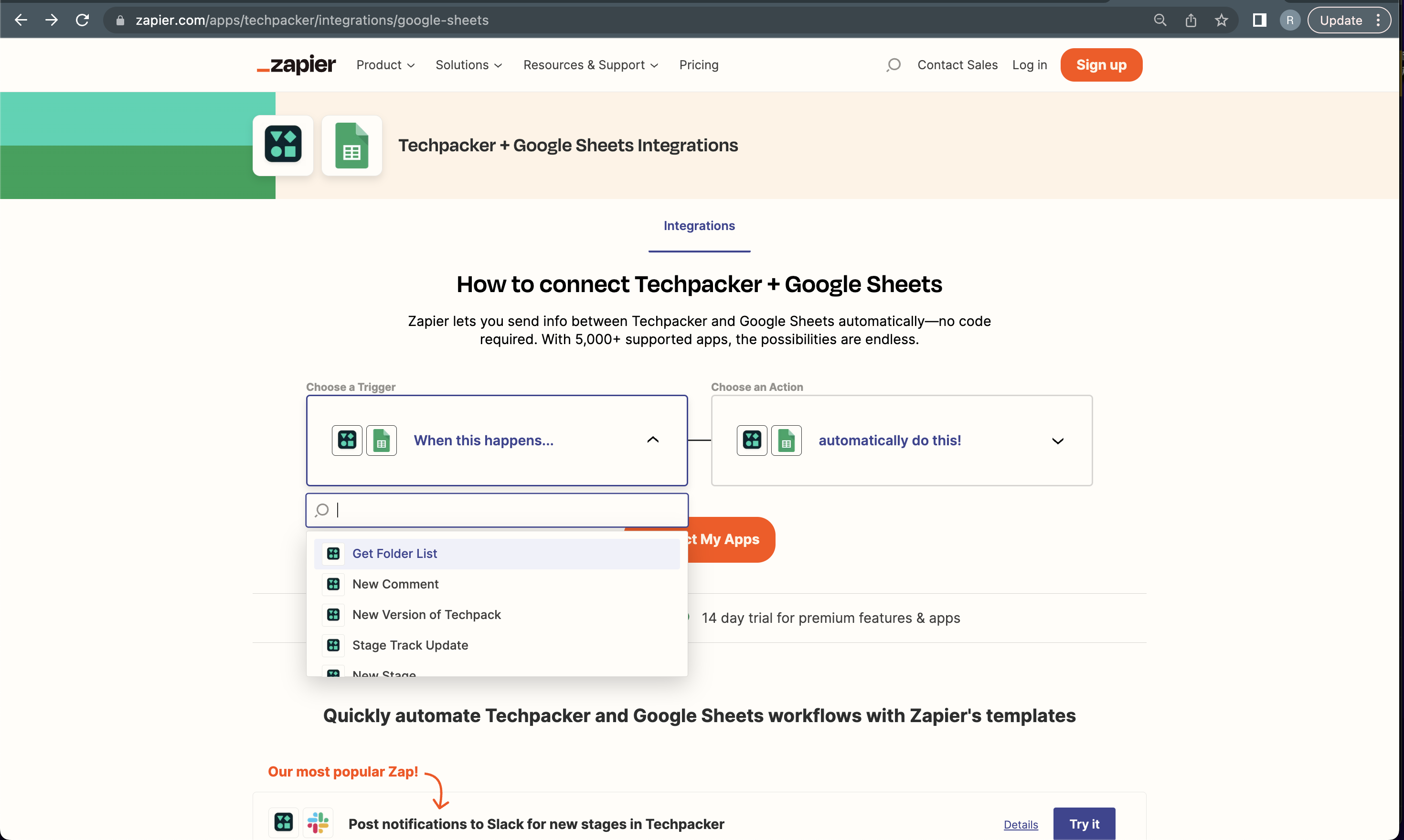 Step 7: You will be prompted to provide your API Key. Once you fill in the API key

here inside the box, click the Yes Continue to Techpacker button and proceed.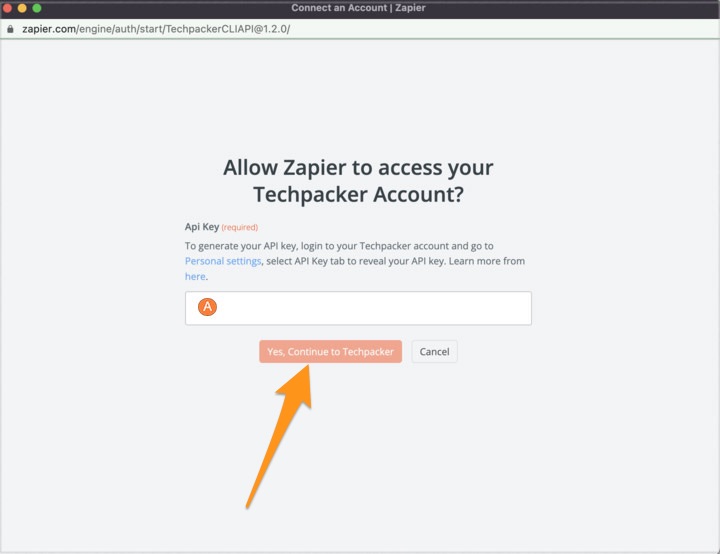 Step 8: Follow the step-by-step instructions from Zapier to create and finalize your triggers.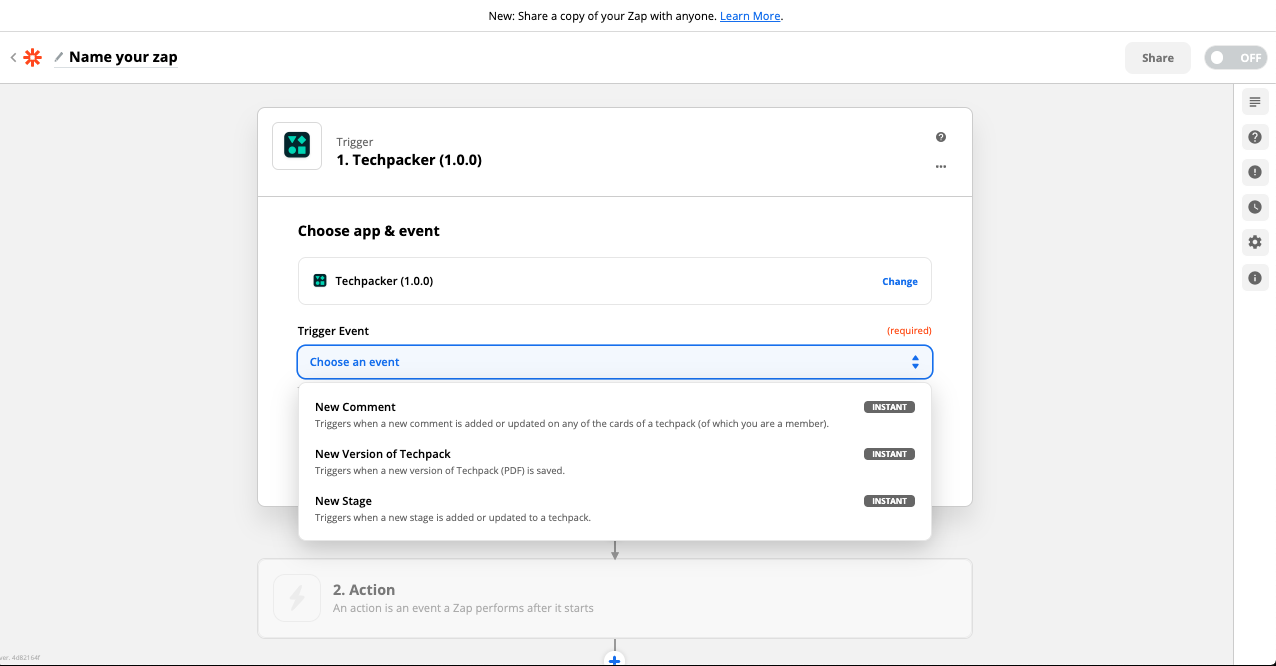 Currently Techpacker only supports Triggers. Though we do plan to introduce Actions and search in our future releases