In this article you will learn:

---
1. What are cards?
Cards represent individual elements of a design that together comprise a techpack. There are the 3 types of cards you will be using to build techpacks that you will be adding to your Techpacker board.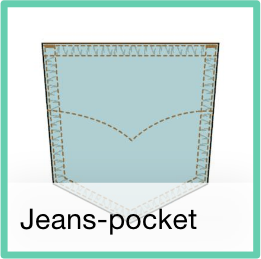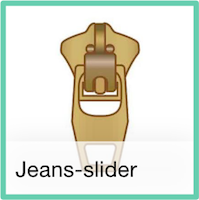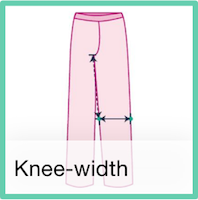 Sketch cards: These hold information about the details or the artwork of your design like front/back views, construction diagrams, logos, patterns, prints, etc.

Material cards: These contain information about the different types of materials you will use in your design such as fabrics, trims, hardware, labels, packaging, etc.

Measurement cards: These indicate all of the individual points of measurements (POM's) of your design like chest, waist, underarm length, HPS length etc.
---
2. How to add cards
When you open a techpack, you will find the three sections that constitute your techpack board page: sketches, materials and measurements.
To add cards you can:
2a. Drop images to create cards
You can bulk upload your design-related images in any of the 3 sections. Techpacker will create a card for each image and even match each card name with its original file name.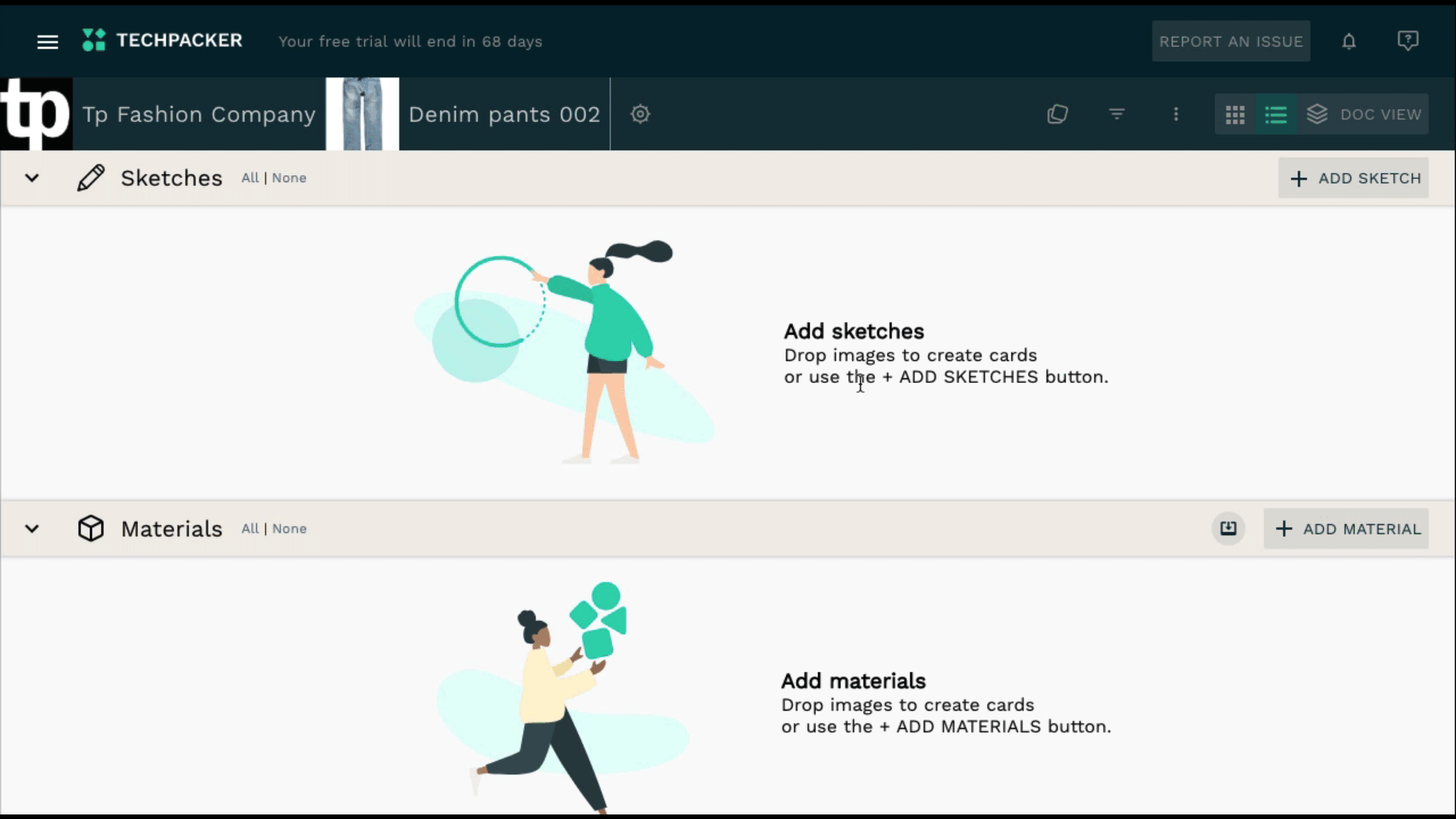 2b. Click the +Add button
You can also click the + Add sketch, + Add material or + Add measurement, and create cards in inside their corresponding section.

---
3. How to add card details
Each card hosts a set of information related to a particular detail of your design. As you create a new card or click inside a current one, you'll see tabs lined up in the top section to keep all of your card data organized. Introduce the specific information in each tab to define the card.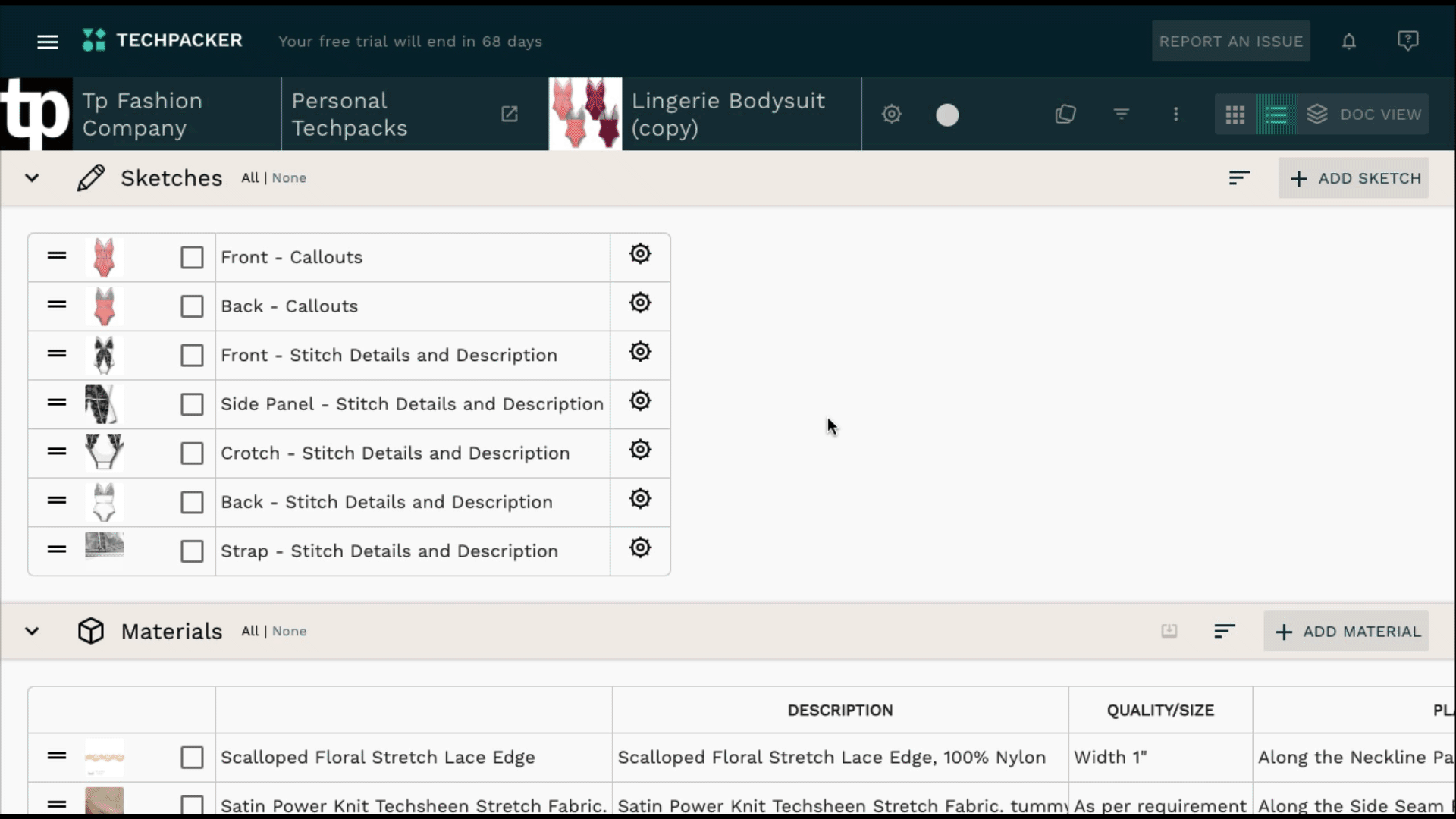 If you do not see the tabs in the top section of the card, click on the

icon to switch from Step View to Tab View.
---
4. How to re-order cards within a section
You can move and re-order your cards by simply dragging and dropping them as required.