In this article, you'll learn about -
---
1. How do I preview a design techpack?
You can preview all of your design cards in a PDF-ready techpack document at any time. This will require that you switch your card view to Doc View from the top navigation bar as shown below.

Once you click on the Doc View, all of your design cards with their related information will be visible in the PDF preview of the techpack.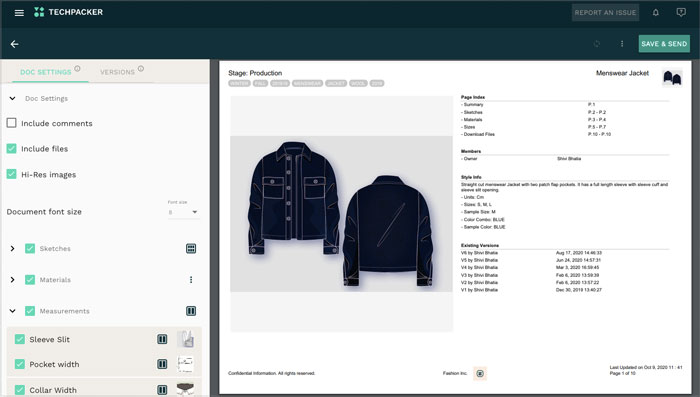 To edit the layout of this document, read more in our chapter about document settings.
---
2. How to share a techpack
Step 1: To share your techpack, you need to click on the Doc View on your techpack board.

Step 2: To send your techpack you need to create a version. Click on this Save & Send button in the top-right corner to lock your techpack as a version.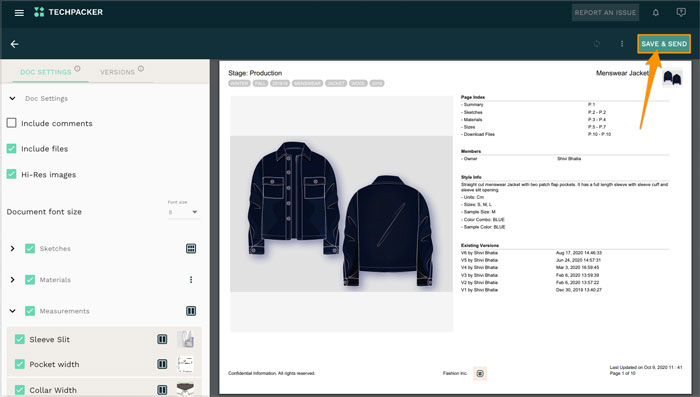 Step 3: Once you have created a version, click on this Send icon to share your techpack.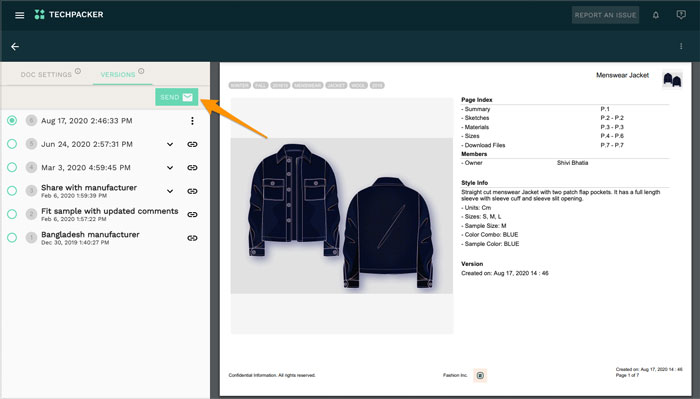 Step 4: A window pops-up with a public link (as shown below).
Enter your manufacturers' email id (you can add up to 5 emails at once)
Edit the subject and the message or keep it as default,
Click the Attach PDF box if you are sending it to a manufacturer in China and
Click on Email.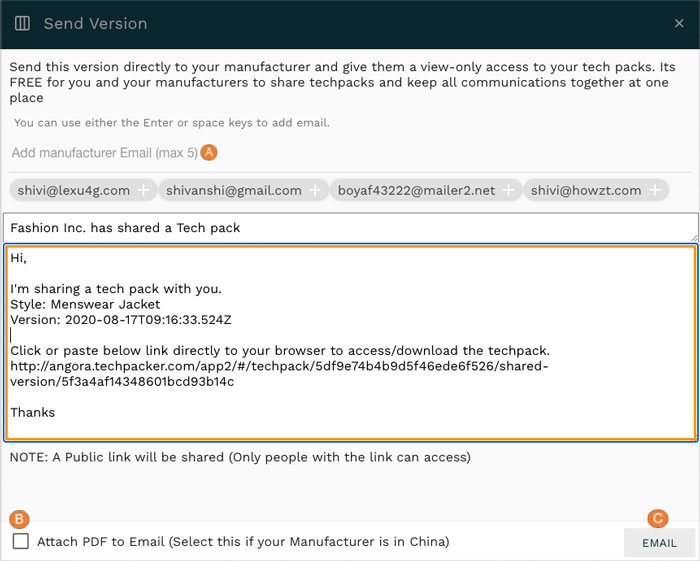 You can also

print a techpack by clicking on this icon

as shown below.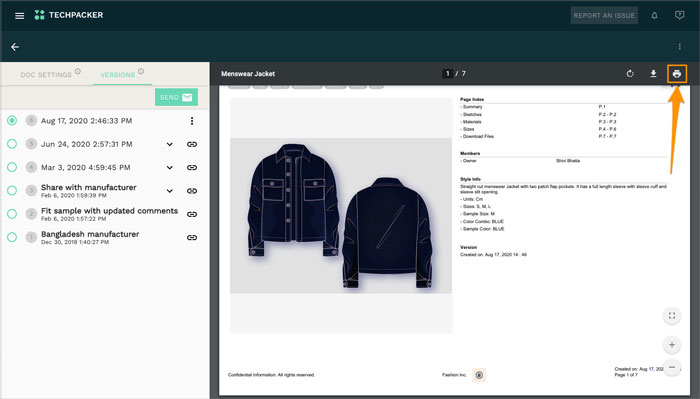 ---
3. How to download techpacks
To download a techpack PDF on your computer, click on the download icon

or download the version as shown below.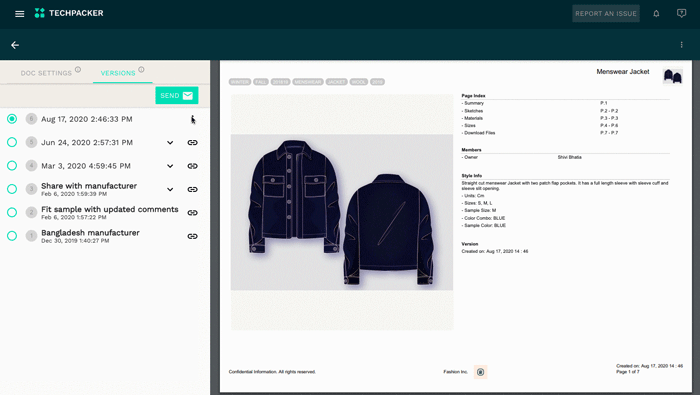 ---