In this article you will learn:
---
1. Things to prepare

before

using the grading function: 
To be able to use Grading function properly you must make sure 
☑ You are in your card's list view mode.  
☑ 

 You have your techpack size-range set-up. If not, you can do that through your techpack settings area. 
☑ 

 Make sure you have a sample size selected. This too can be selected through your techpack settings area.
☑ 

 Gradings are only functional on your selected size columns. Learn more about the difference between size & non-size columns.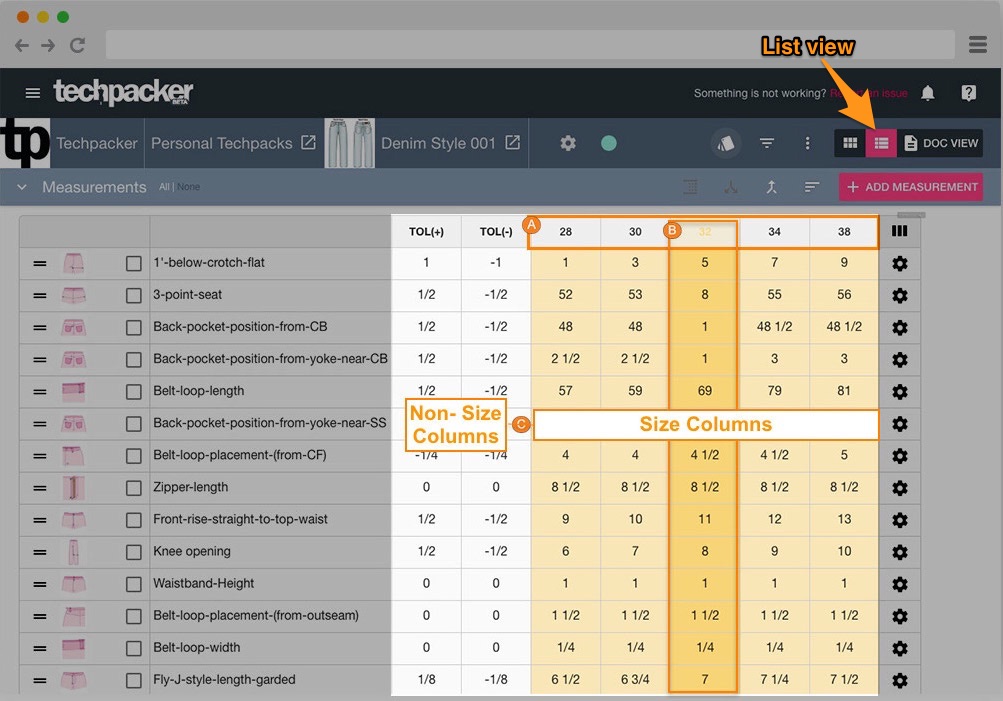 ---
2. How to activate the grading function
 To activate grading click on this icon

 located in your measurements options panel. 
NOTE:
 This icon is ONLY visible in your card's

list view page

NOT in the grid view.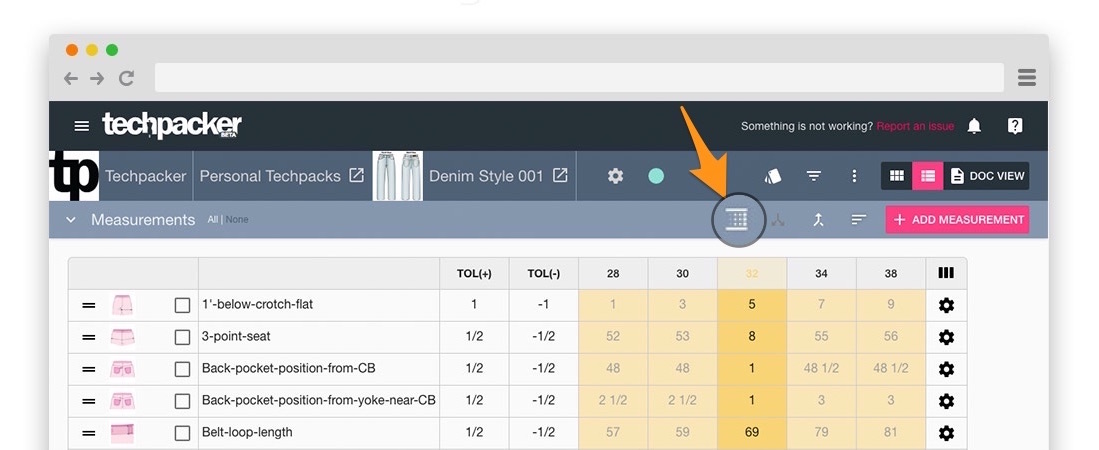 ---
3. Switching between measurements & gradings views
Once your grading mode is active you can use this toggle button to switch views between your measurements and their gradings.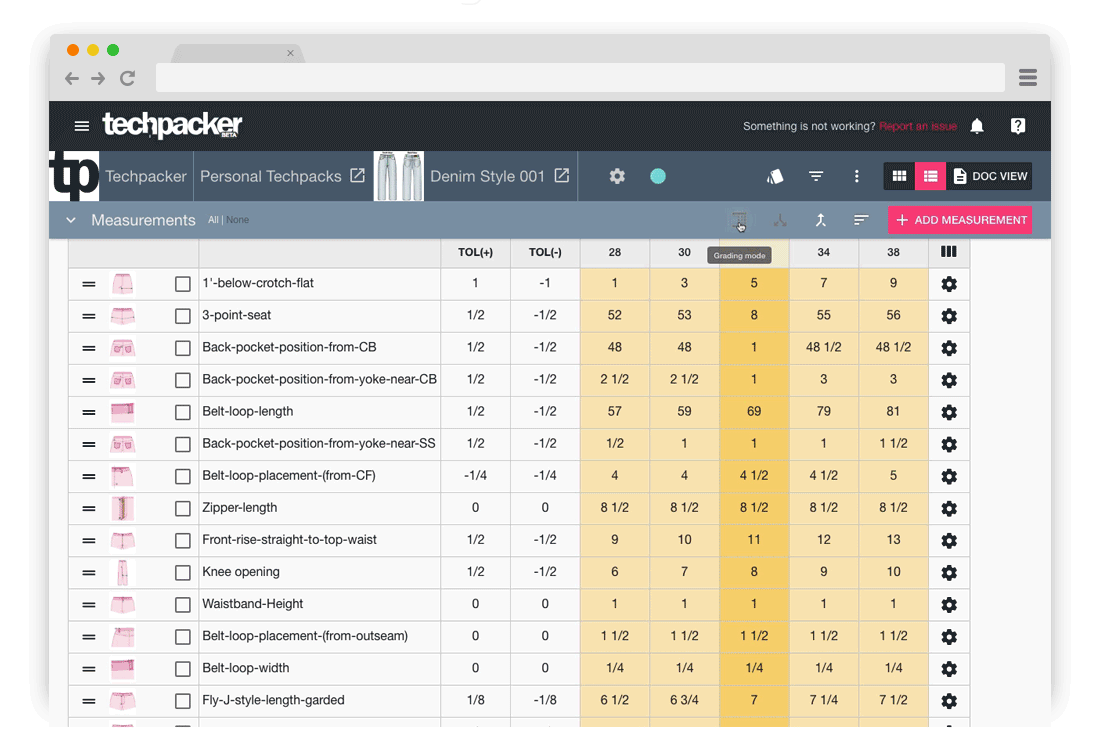 ---
4. How to add your grading rule
Make sure to switch to grading view of your size table (as shown above) before proceeding with the following:  
Step 1 Enter your grading value in any cell of your measurement row and hit return or enter ⏎ key on your keyboard. 
Based on the grading value you input, Techpacker will auto-populate gradings for the other sizes in the exact same increments. 
Step 2 Switch to the measurements view of your size table
Step 3 All your measurements now will be visible. You can change your sample-size measurement, and others too will re-adjust accordingly.