Step 1: Sign in to your Techpacker account.
Step 2:

Slide out your side menu by clicking the icon on your screen's top-left corner.

Under accounts & settings click on

Subscription & Upgrade.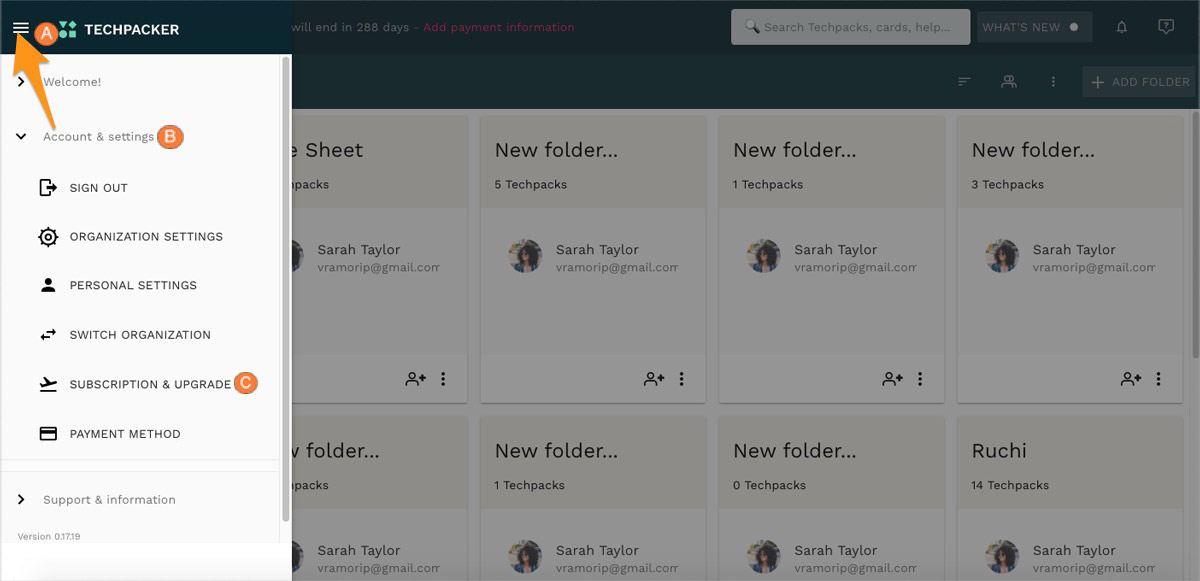 Step 3: You will be directed to your subscription page where

it will show you the plan you are currently subscribed to.
To change your subscription:
Select a plan you'd like to switch to.
Select the total number of users you would like to have in your organization
Choose to pay monthly or yearly
You can see the total amount for your subscription
Click on Subscribe button to continue with the subscription that you have selected.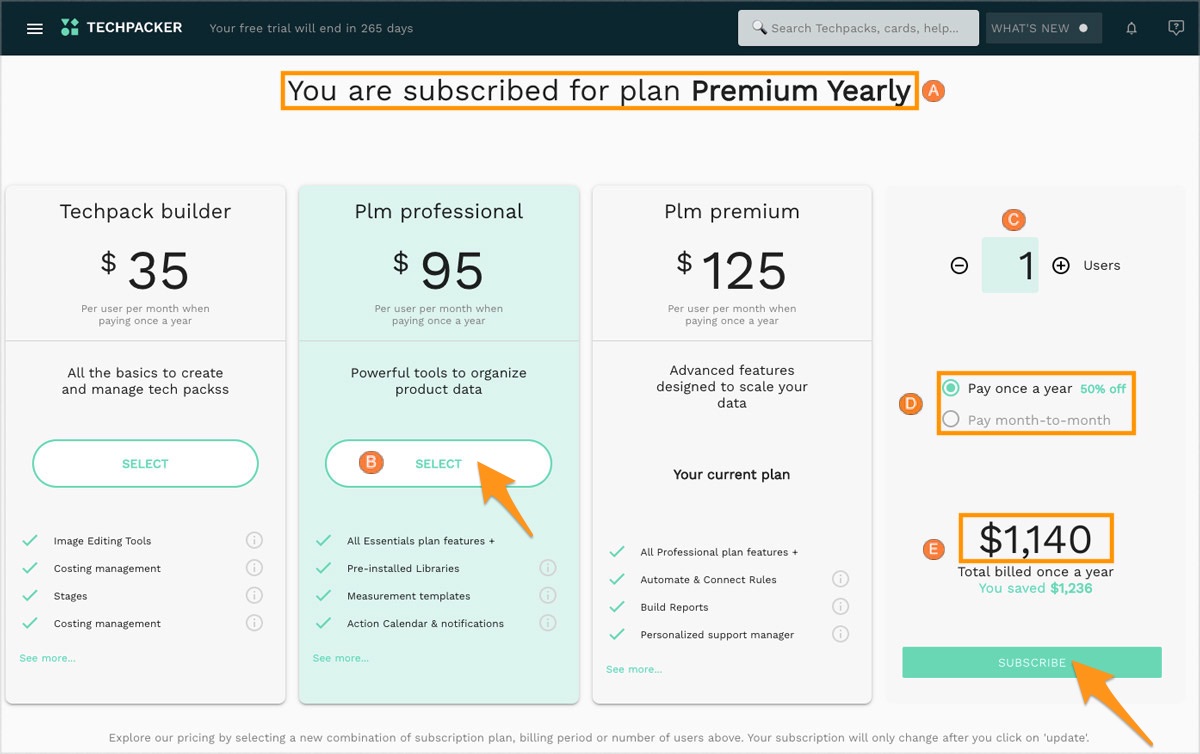 Step 4: Click on Proceed to confirm your selection.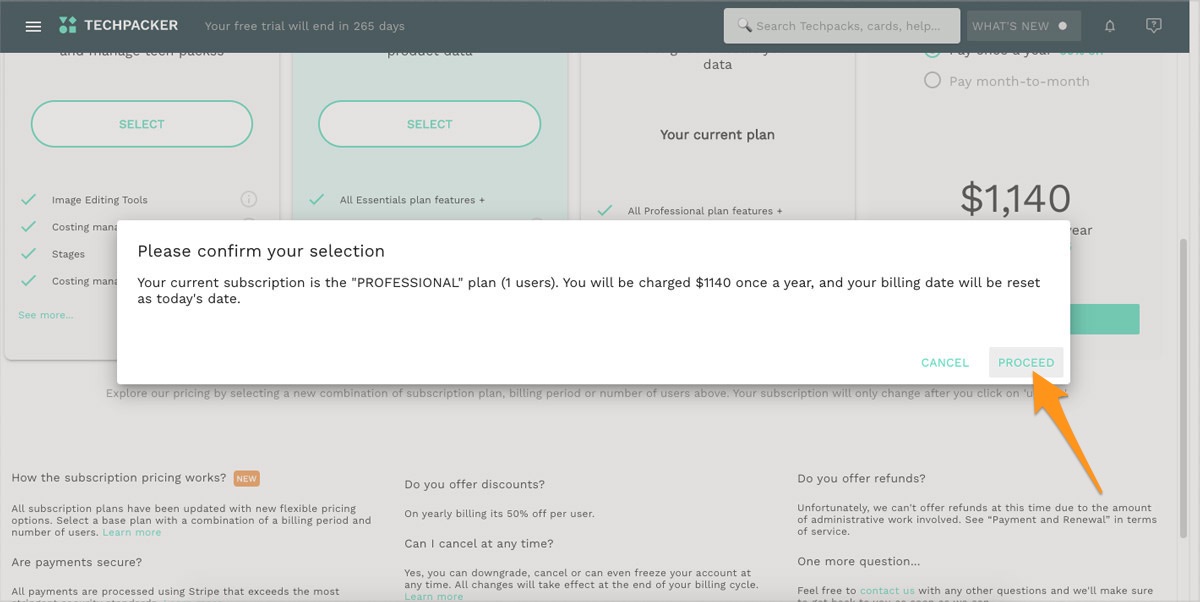 Step 5: A new page will open up.
Is the details of your upgraded subscription plan
Enter shipping information
Enter card details to make the payment
Click on Subscribe button and it's done!
---