Step 1: Sign in to your Techpacker account.
Step 2: 

 Slide out your side-menu by clicking 

 icon located on the top-left corner of your screen. 

 Then click open your Subscription & Upgrade page.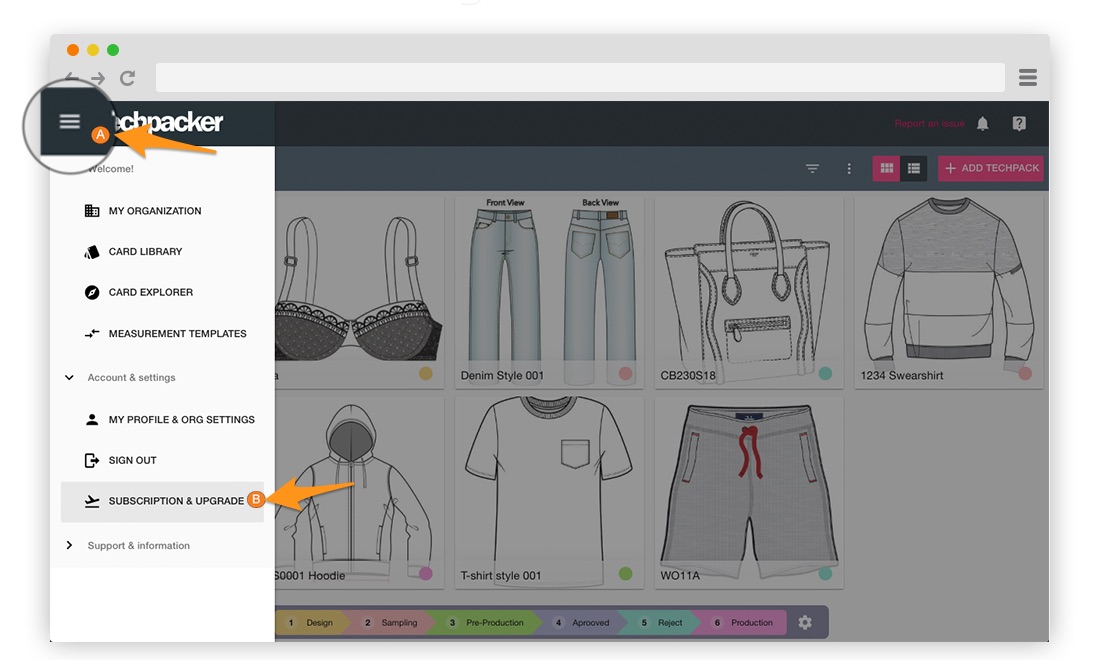 Step 3: You will be directed to your subscription page where 

 it will show you the plan you are currently subscribed to. 
To change your subscription 
 Select a monthly or yearly plan you'd like to switch to. 
 Click Upgrade option.