Welcome to Techpacker!

This article will tell you what Techpacker is, what it's used for, and why it's the best product creation tool out there.

At any time you can start a free trial which will give you access to all our premium features for 7 days. No credit card is required.

Next, follow the 4-step guide on the left. It'll teach the fastest way to get the most value out of Techpacker. You'll end up with a complete Techpack in no time.

Want to learn more? Head over to our How to Guide for a step-by-step tutorial on how to use and take full advantage of every single feature. There are awesome time-saving and organization hacks waiting for you there.

With that out of the way, let's get started!
1. What is Techpacker?
Techpacker is a product creation platform used by brands of all sizes to create tech packs in minutes, collaborate with teams in real-time and keep manufacturers up to date. Over 15,000 companies in 86 countries have used Techpacker to organize their collections and work seamlessly with manufacturers. Why? Because it's intuitive, fun and insanely easy to use.
---
2. How Techpacker stores design information?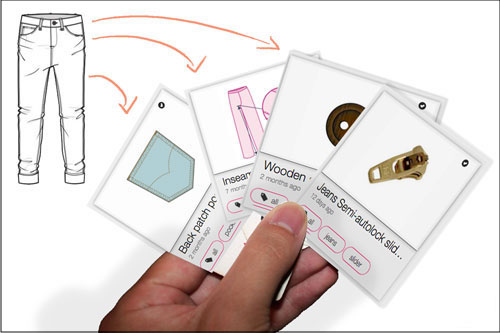 Your product designs are broken down into smart Cards.
Each card represents and stores information for a single design detail such as a logo, pattern, fabric, label, point of measurement etc.
Think of Cards as modules that you can save, reuse and move around easily.
Open a Card and you can name it, upload an image, annotate on the image, add a status, assign due dates, and more.
You can copy Cards across techpacks, save them, reuse them in one click, and share them with your organization members.
On top of that, each Card acts as its own chat room. You or a member in your organization can add comments, upload file attachments and access your entire conversation history directly in them.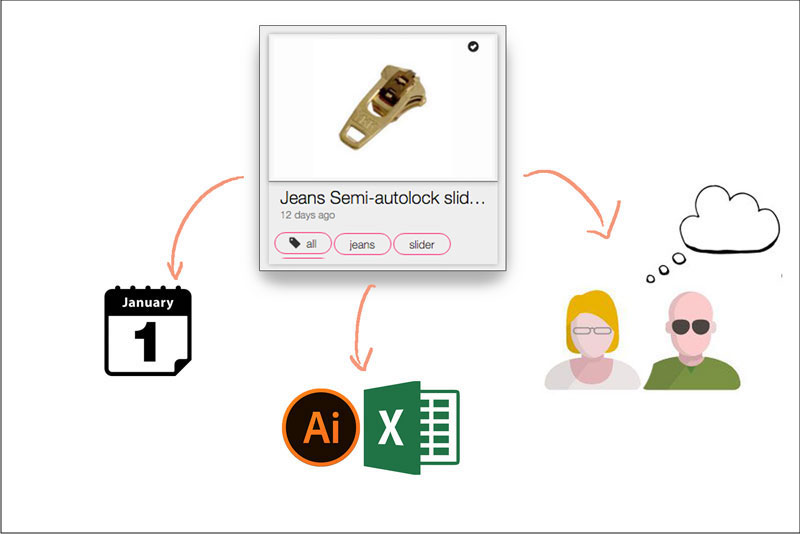 ---
3. How is Techpacker different?
Ever used one of those product lifecycle management software?
They're clunky, cluttered, and frankly - not all that fun to use or stare at for hours on end.
Techpacker was built with one goal in mind: to bring you the fastest and most effortless product creation experience ever.
You won't find any bells and whistles here.
Just an extremely lightweight interface and powerful features (that you'll actually use) to match.
Traditional PLM software requires training for the simplest of tasks. Techpacker is as intuitive as it gets. You log in, get a feel for it, and start creating right away.
Everything from design to collaboration feels natural. No superfluous add-ons. Nothing that leads to confusion.
The platform works for you.
You won't have to change the way you do things. If your workflow changes down the line, Techpacker adapts with you.
The Card system (explained above) gives you a holistic snapshot of your entire product development process AND a granular view of each component.
One glance, and you know exactly what's going on, at every stage, for every minute component.
One click, and you can access comments, files, updates for any specific component.
Another click, and you can update multiple techpacks in one go, save a design detail, reuse measurements and much more.
This visual experience streamlines product development and makes it super organized.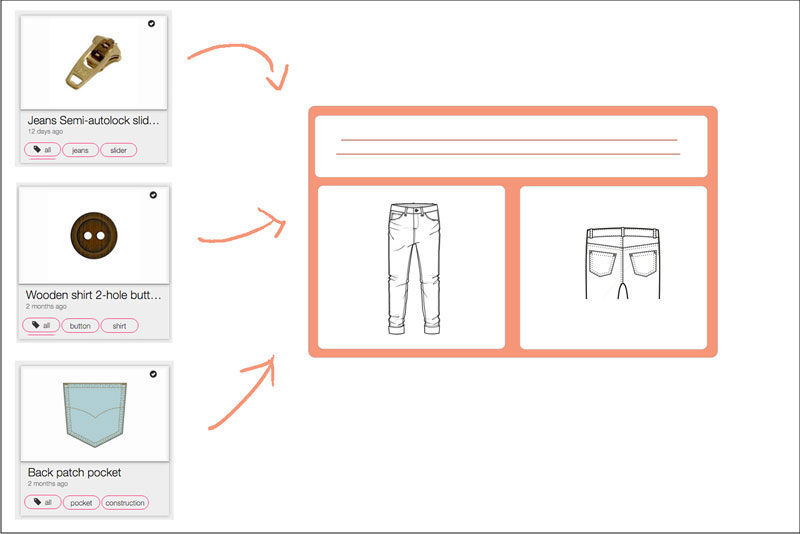 ---
4. What can I use Techpacker for?
Create professional Techpacks in minutes that you'll be proud to showcase.

Manage all your product info in one place including costings, fit sheets, quantity breakdowns, sample audits, delivery trackings, and more.

Collaborate with your organization members and manufacturers. Communicate directly on Techpacker, share files and get updates instantly. You can invite any roles within your supply chain including designers, product developers, buyers, merchandisers, and quality control professionals.

Get inspired by the latest trends and developments in product design. Go to our open source product development community EXPLORE to see what others are creating.
---
5. Who should use Techpacker?

If any of the following statements describes you or your team, Techpacker is for you:
You're tired of wasting time making plain old techpacks.

You're

still

using Excel to create techpacks and manage your product info.

You're tired of manually updating each and every techpack for tiny details, again and again.




You've run late on samples OR you've received incorrect samples from your manufacturers.




You've been overwhelmed with juggling between several styles in one development.



---
6. What are the benefits of using Techpacker?
A. Spend 70% less time to make techpacks. How?
A picture is worth a thousand words.

Techpacker is extremely visual. You can convey your ideas using images, flats, and sketches and keep tables and data entry to a minimum. You can drag & drop images and annotate directly on them to explain precisely even the most intricate ideas to team members and manufacturers.

Flawless layout right off the bat.

Your techpacks are automatically formatted to an industry standard that got the nod from leading brands and manufacturers around the world.

Reuse and repower

. For re-occurring silhouettes, materials, or measurements: there's cards library and copy features that let you reuse your sketches, Bills of Material (BOM), Point of Measurements (POM) so you don't have to type them again.
Need inspiration? Go to our Explore Cards Library and simply 'PACK' the trending cards shared by our community of design experts, manufacturers and suppliers to your techpacks.

B. Get your product approved 48% faster compared to traditional tools. How?
Your product design is broken down into individual items so EACH one can be managed effectively to improve your productivity.

Monitor your entire product development in one place:

by season, individual style, approval stage, due date etc.
Never miss a thing. You'll receive an in-app notification and an email instantly whenever there's an update, a new comment or an approaching due date.
C. Smartly Organize Everything about your products:
Everything on Techpacker is systematically organized inside Cards and techpacks. You won't have to dig through email threads to find that one approved component sent out on a particular day ever again. Now, simply search for that particular Card with keywords and filters.

Tired of shuffling through spreadsheets?

Use Custom Sections to manage all your product info in one place including costings, fit sheets, quantity breakdowns, sample audits, delivery trackings, and more.

Your techpack versions are saved, so you don't have to file them with labels or in specific folders.

You can send your techpacks in PDF format directly to your manufacturers or team. Skip on the extra steps of downloading, saving, filing, attaching, and then sending.
Techpacker is easily accessible from the web and is responsive. You can use it on tablets and mobile devices. It supports drag-and-drop and uses inline-editing to make the interface user-friendly.

D. Reduce emails up to 70% and increase transparency. How?
Chat in real-time, attach files, drag images all inside Cards. Your entire conversation history stays right next to your designs - not lost in emails. Add members to your organization and manufacturers to align them as designs evolve.

Collaborate with everyone:

Invite members and manufacturers. Work with freelancers, designers, product developers, buyers, merchandisers, and quality control professionals - all in one place, without interfering with one another. For example, a production coordinator can work with the supplier and discuss quality problems, with (or without) involving the technical designer.

Time Management and Accountability: Techpacker time-stamps each action in a history log, which can be helpful if something goes wrong. (Coming Soon)



All caught up? Now comes the main thing. Let's create your account on Techpacker.
Next Up:
How to sign-up and set-up an account?→