1. How to communicate with team members
You can communicate with other team members through the files and comments tab inside any card. All conversations and file sharing histories are automatically organized for future references. Here's how it works :
Step a: Under your techpack board page, click on this

gear icon located next to a card of your choice.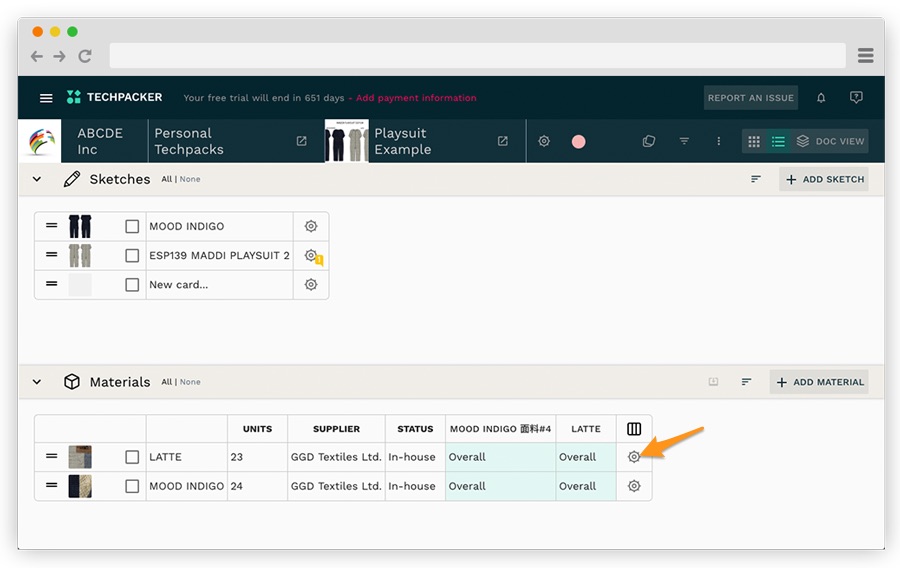 Step b: As the card opens click on this files & comments tab.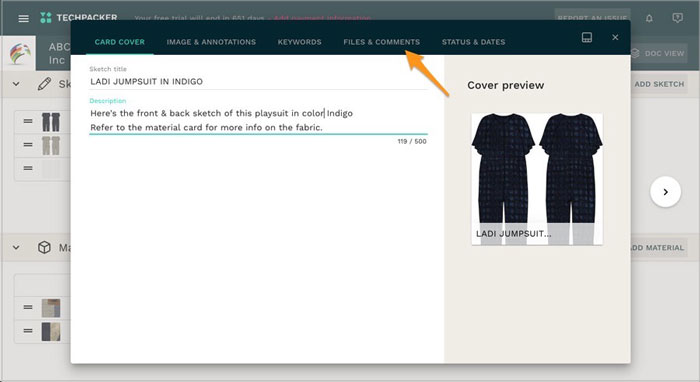 Step c: Tag a member by clicking on this

icon and type in the comment area provided.
Step d: Click on Add Comment to upload the comment.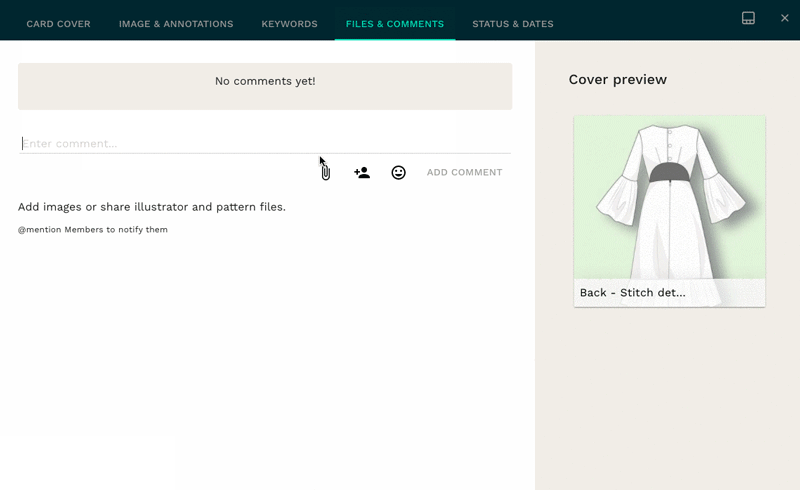 ---
2. How to communicate with manufacturers
You can communicate with your manufacturers right through your account and keep all your product-related conversations organized in one place. Here's how it works:
Step a: Click on the Doc View on your techpack board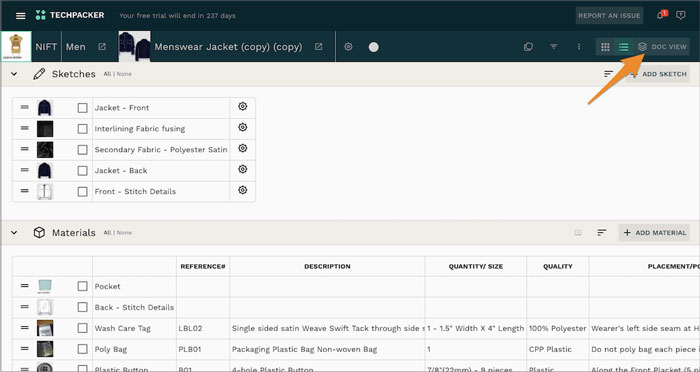 Step b: Click on save and send to lock the changes as a version.
It's a good practice to save a version whenever you change a stage OR when sending updates to your manufacturer. This way you and your manufacturer can easily track the changes between different tech pack versions.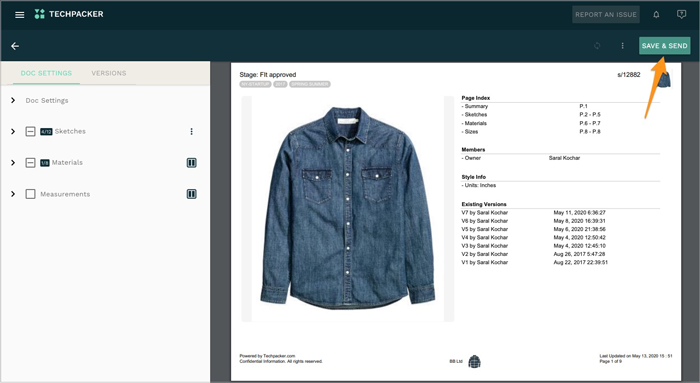 Step c: Once you create a new version of a techpack it will be listed along with the other previous versions. You can also refer to the date & time they were generated.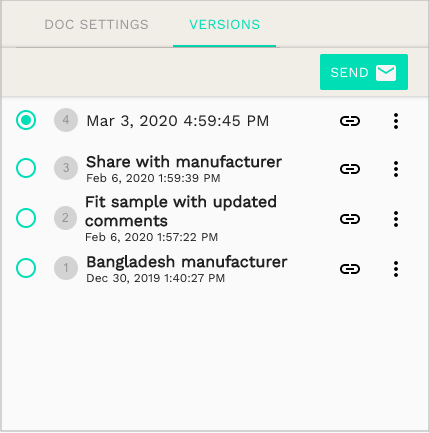 Step d: Click on the Send button.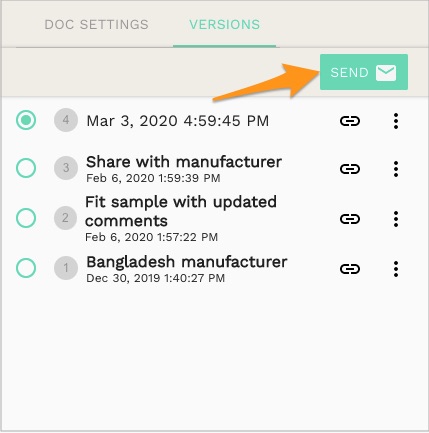 Step e: A window pops-up with a public link.
Enter or select your manufacturers' email id(s)
Edit the subject line and the message or keep it as default and
Click on Email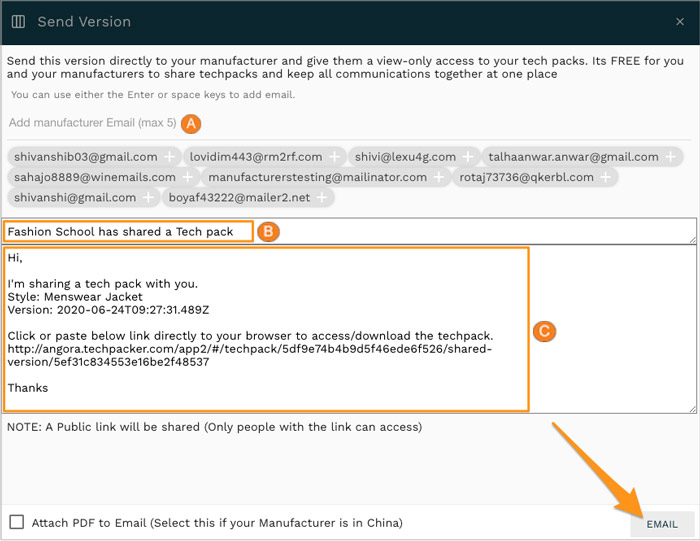 Step f: You can see the conversation thread with your manufacturer right under your versions.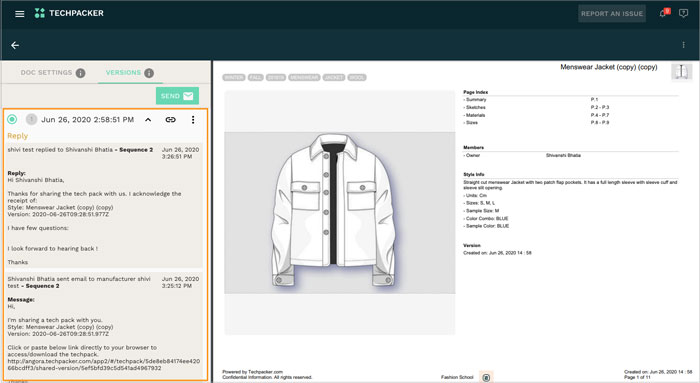 Step g: To reply to your manufacturer click on Reply and write your message. Click on this

icon to show or hide the conversation thread.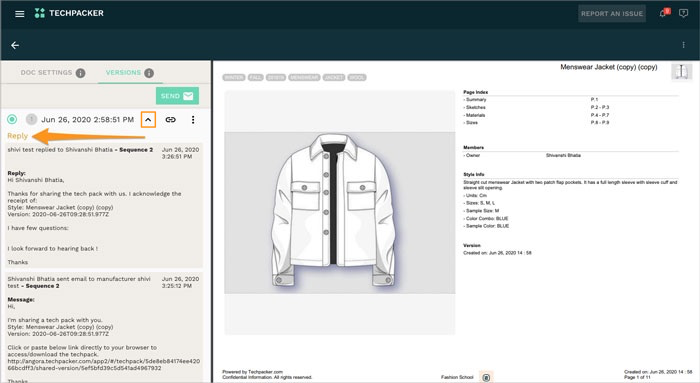 When your manufacturer replies to your email, you will receive an in-app notification along with an email.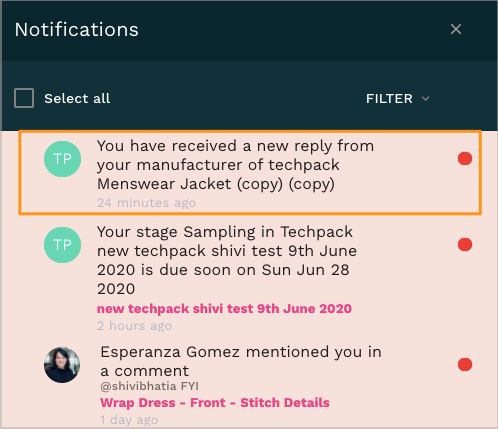 ---