In this article, you'll see -
---
1. How table extension works
You can use Table extension tables if you are run out of space in any default sections tables i.e.- sketches, materials and measurements.
These extension tables provide more room to include important data without cramping in the information in your PDF, making it hard for your manufacturers or teams to read.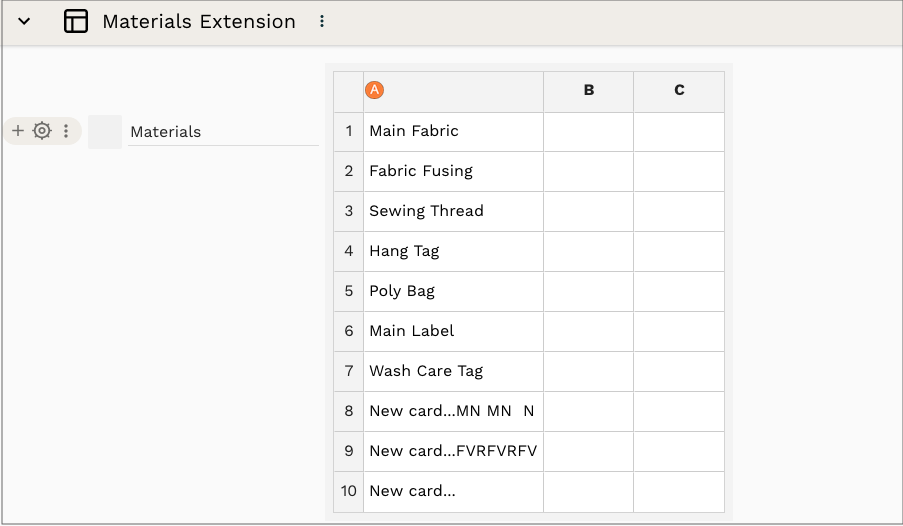 ---
2. How to create a table extension
Step 1: In your cards board page, add a

new section at the bottom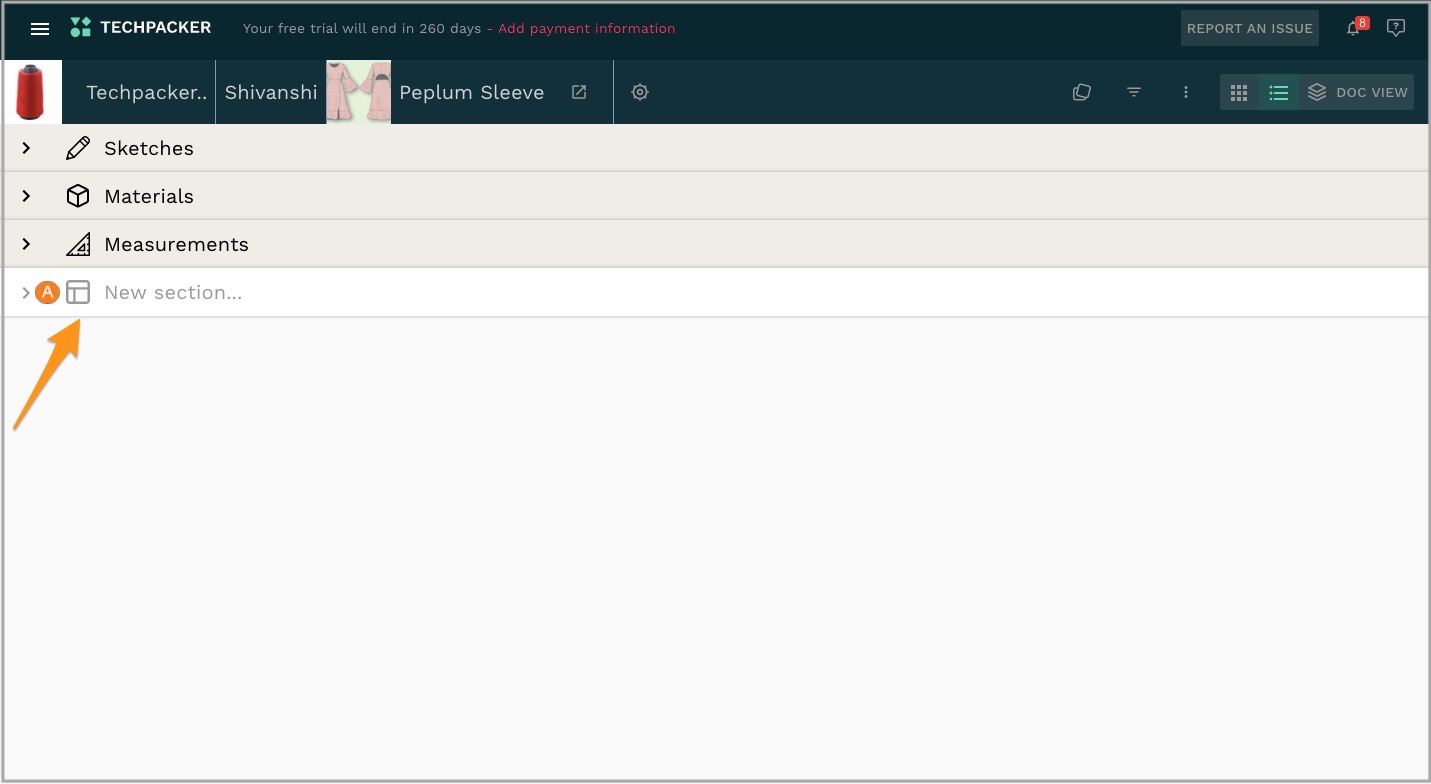 Step 2: A dialogue will pop-up featuring different types of custom sections. Select

table extension
Step 3: Select the

type of default section you wish to create the extension for.
Step 4: Click on

+ Create at the bottom of the dialogue.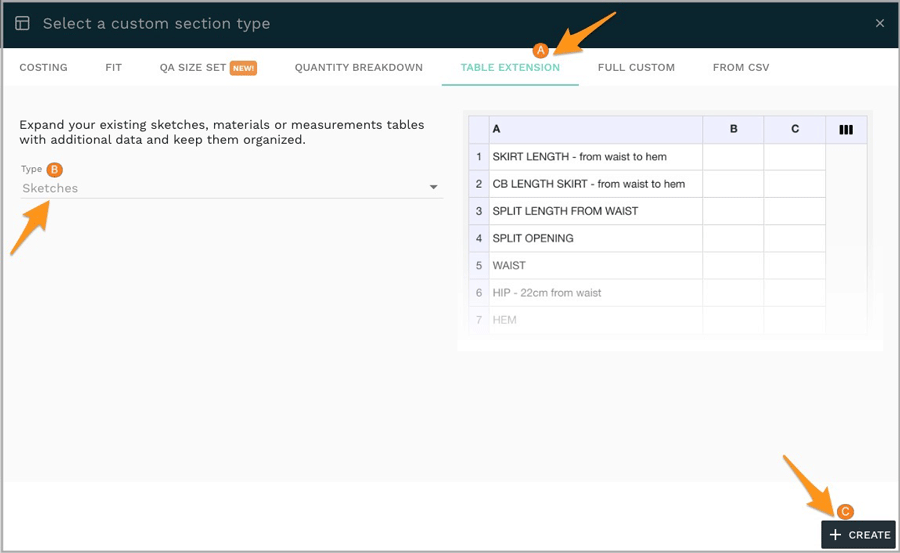 Step 5: Another dialogue window will appear to rename this new section. Type in your new section name here

and click Done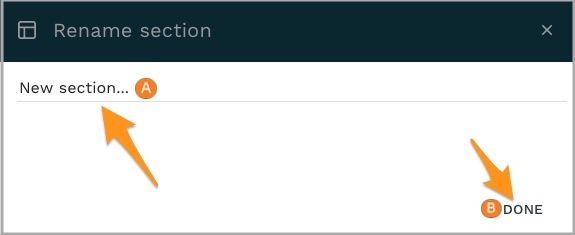 Step 6: An Excel-like extension table will be added to your board along with the

card names of whichever default section you selected in Step 2.

---
3. How to customize the table
You can customize your table by clicking on this

icon located on the section menu.

A table menu will slide down with these actions-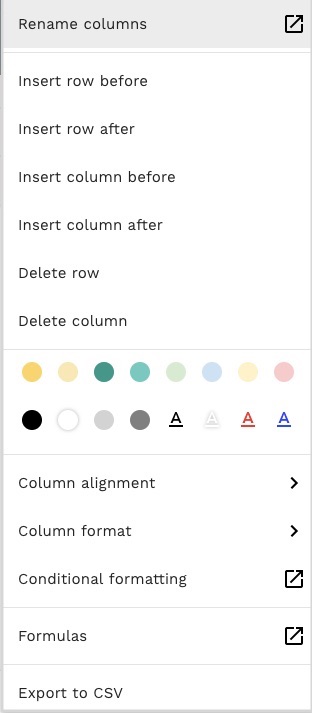 ---
4. How to rename, archive, delete or rearrange the section
Click on this

option icon located next to your custom section name.

A table menu will slide down where you can select from any of the mentioned actions-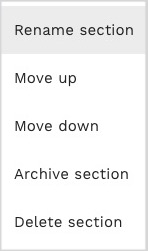 ---
5. How to preview your table extension in the PDF
To preview your extension table/s in your Techpack PDF, click on the

option located on the top navigation menu.
Select your table extension from the document settings and wait for a couple of seconds for the PDF to rerender.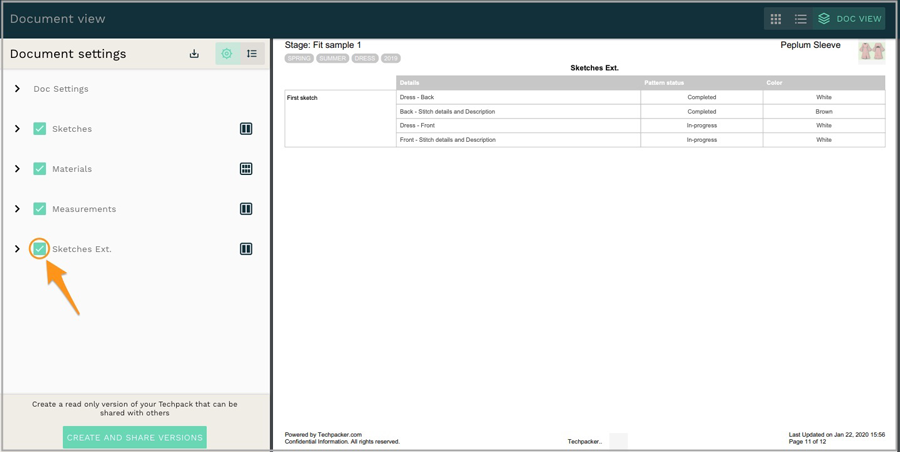 ---