This article will walk you through some troubleshooting tips in case of -
---
1. What to do if my screen keeps loading?
Here's a list of recommend steps you can follow to fix the issue-
✔ Sign-out from your Techpacker account and sign-in again.
✔ In case you are not using Google Chrome, we highly recommend downloading it for best Techpacker experience.
And if you are already using Google Chrome, make sure it is up to date. You can check the version of your browser here.
✔ If your Google Chrome is up to date, give the browser a hard refresh by holding on to Command+R keys (mac users) OR Control+F5 keys (Windows users).
✔ Close your browser and open it again (make sure that you have closed all the tabs)
✔ If the page still doesn't load after following all above steps, report an issue here.
---
2. What to do if my library doesn't load?
As a cloud-based application, we continue to update our technology for better user experience. New updates are pushed automatically so users don't have to do anything. However, in some instances, your browser could still be running on the outdated version of Techpacker causing issues with loading the libraries.
That's when clearing your browser's cache and cookies come in handy. Here's how it works -
In Chrome browser -
Step 1. Click on this lock icon located next to the URL field of your browser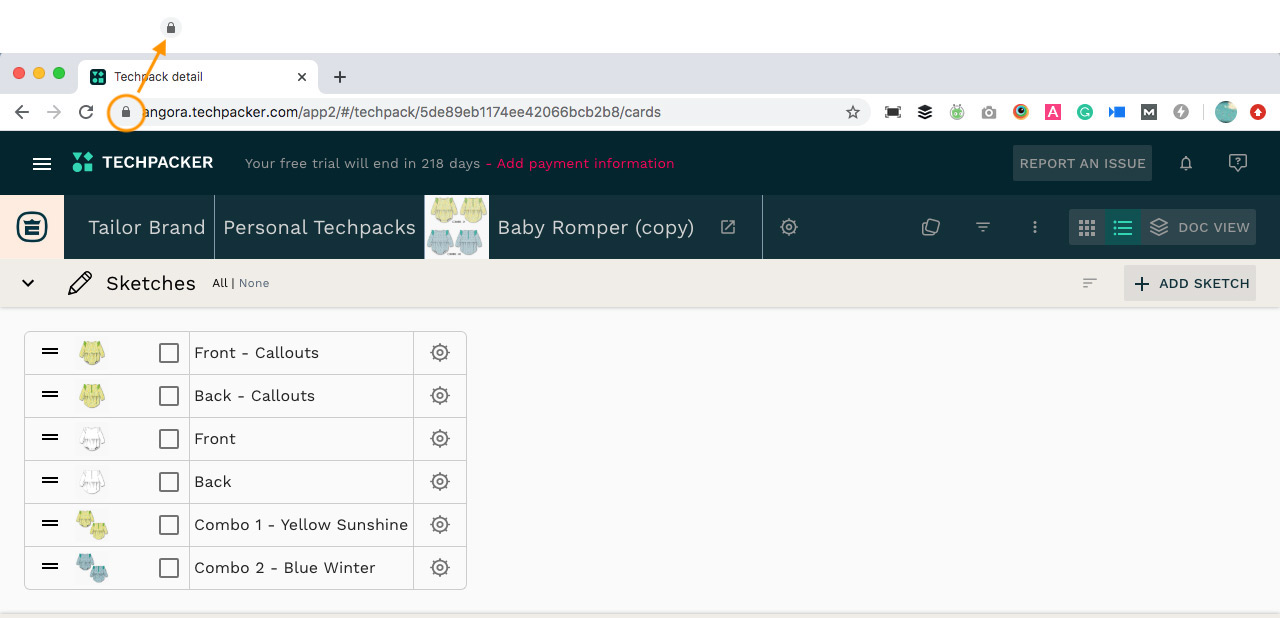 Step 2. Select this Cookies option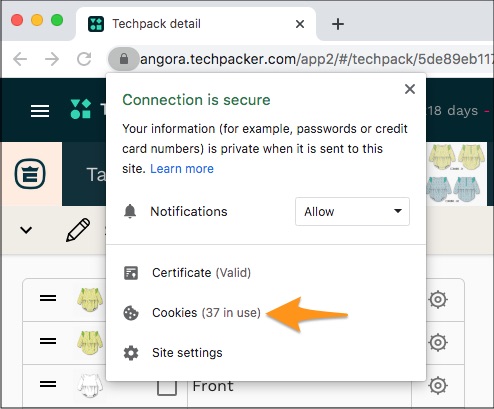 Step 3. Find Techpacker domain, open the folder and select Cookies again. Click Remove.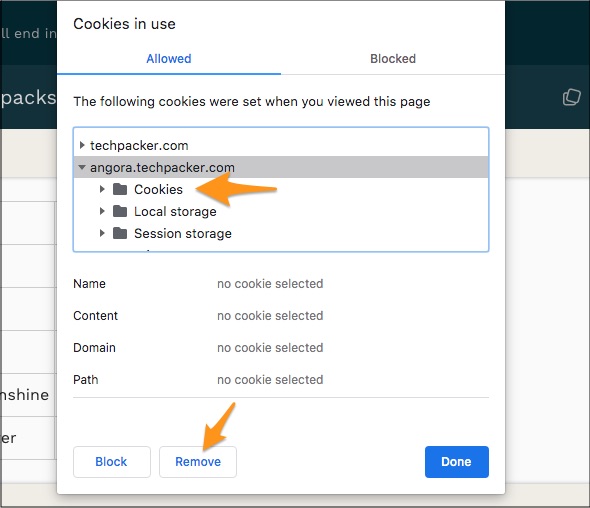 Step 5: That's it! Click done and refresh your Techpacker page. Your libraries should load now.
If the issue persists, report the issue here.
---