Only Admin & Supervisors can access this feature
During product development, there are often many changes made in the design, materials, or measurements sections of a techpack. Each time you make a change in the tech pack and save it, the version is recorded on Techpacker. You can compare different versions of the tech pack record to track any changes and avoid any unnecessary delays or miscommunications.
Here are two easy ways to access this feature:
1. From your compare version icon
Step 1: Click on the Doc view option as below:

A default page of the rendered techpack preview will open up as shown below.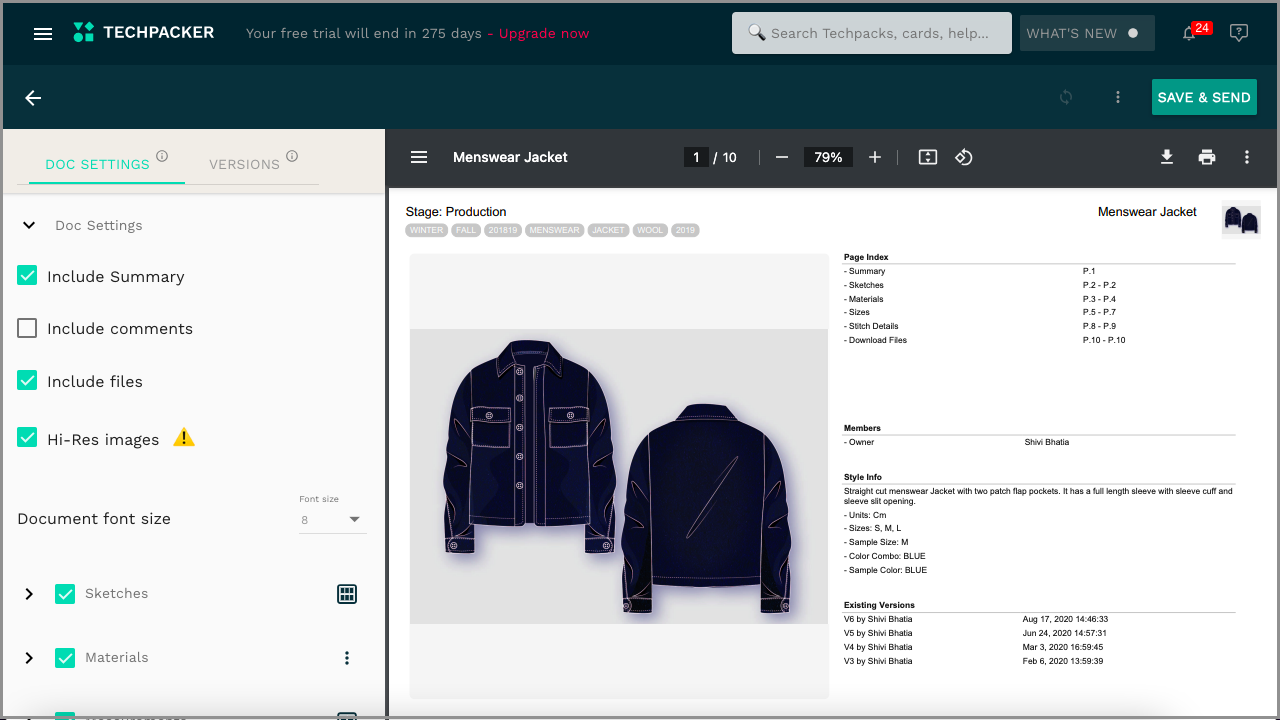 Step 2: Click on the Versions option as highlighted below.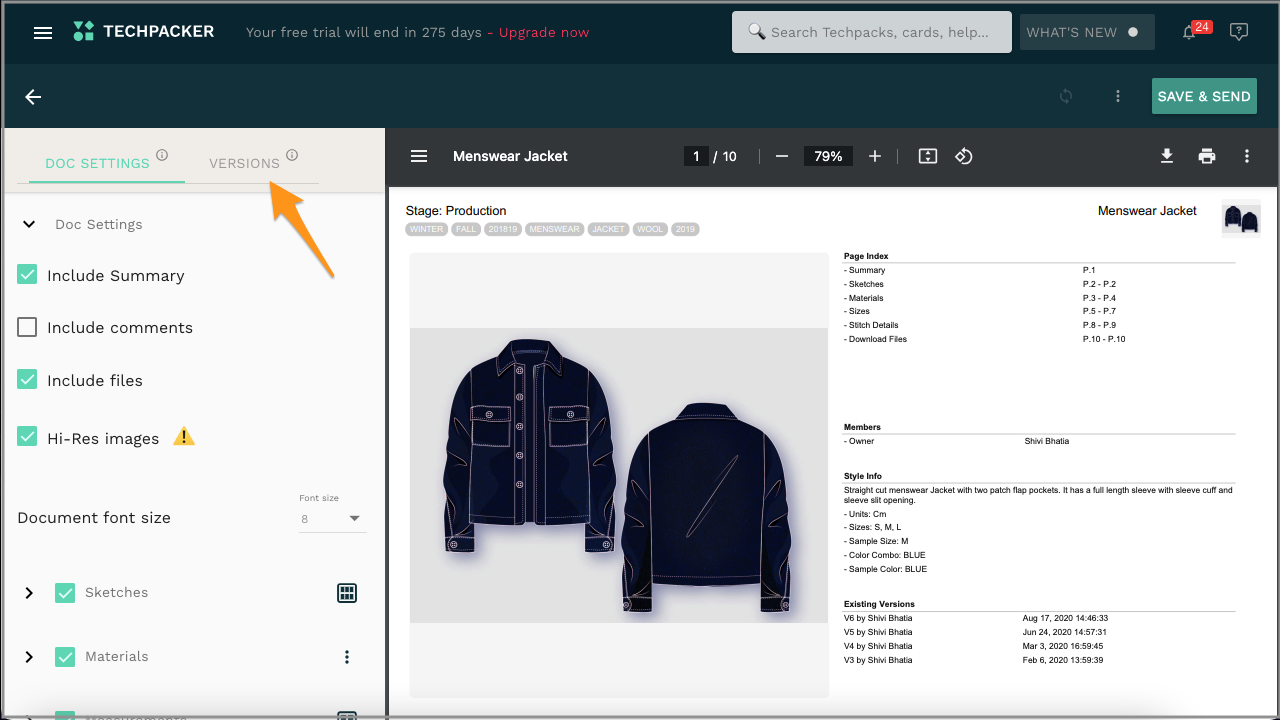 Step 3: As your techpack versions are listed on the left side of your screen, click on this

Compare version icon as highlighted below.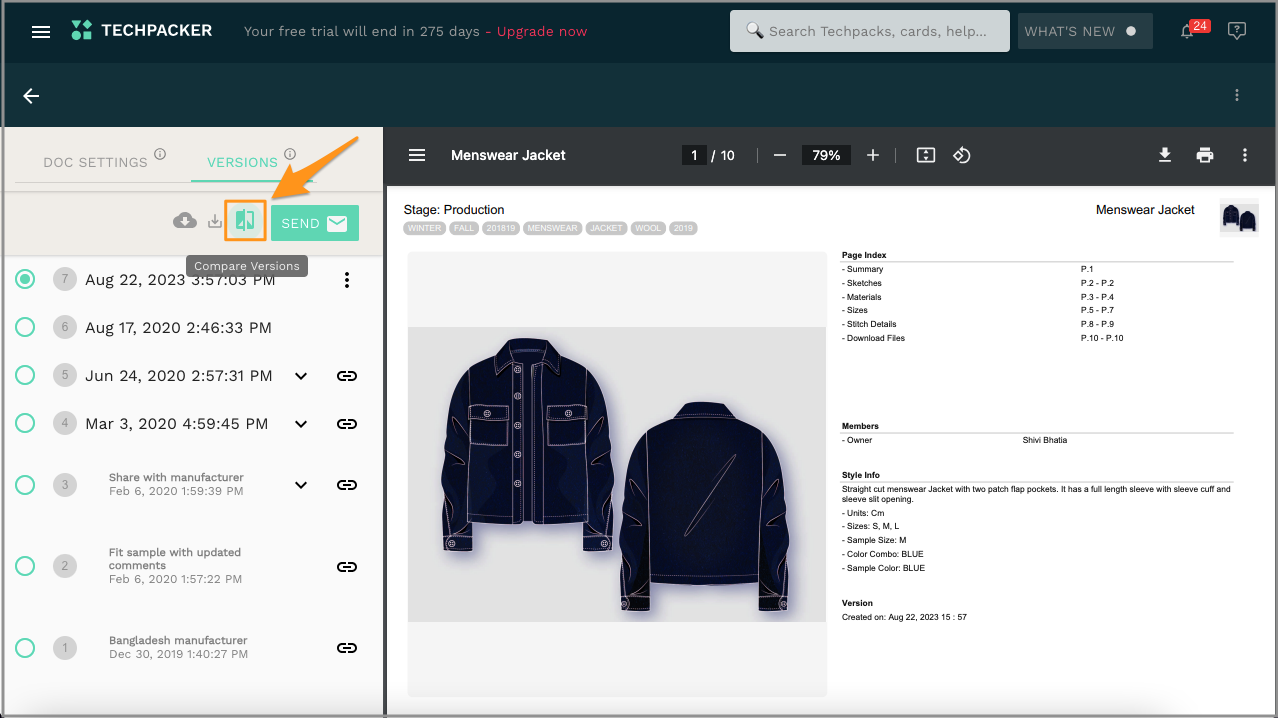 As you click, a window will pop-open on your screen asking you to select two different versions of a tech pack you wish to compare. Once selected, click on the compare version button.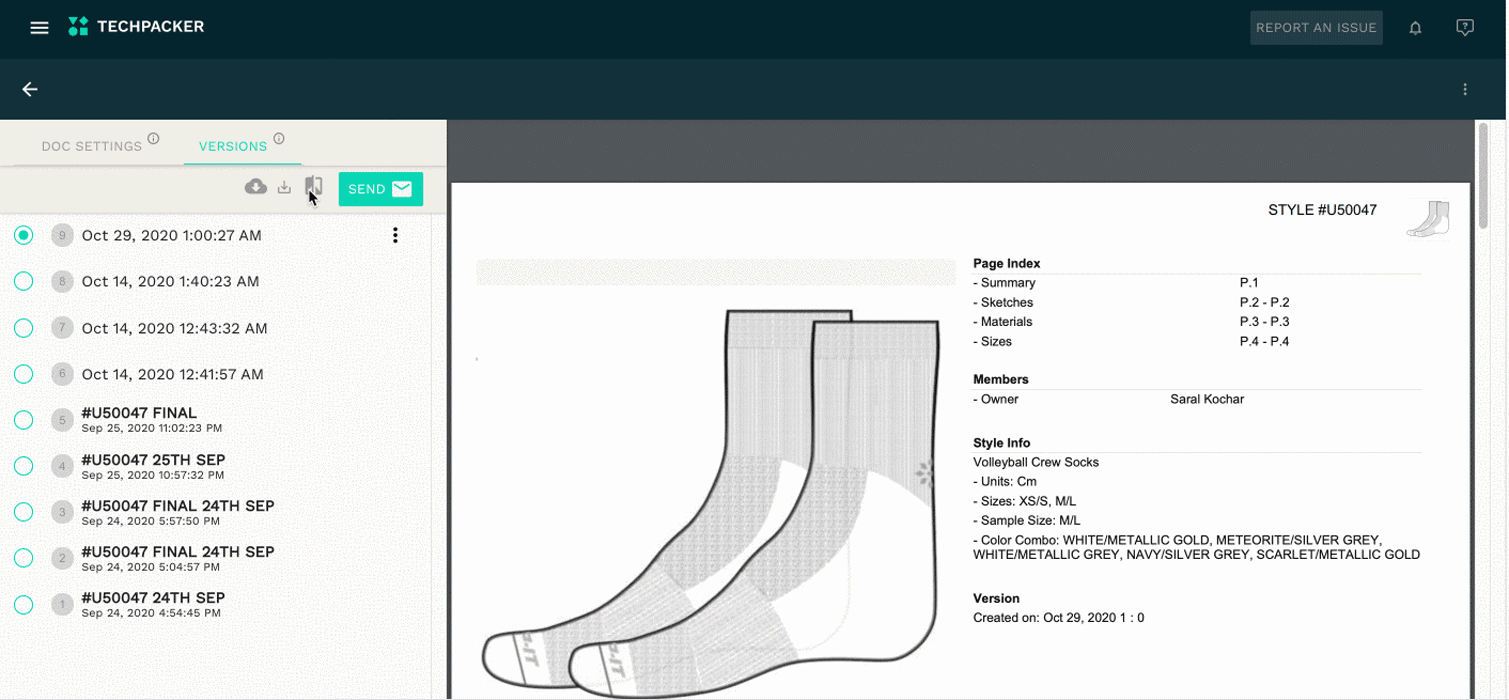 Step 4: A message toast with a link will flash at the bottom left corner of your page. Click on the link that states "Take me to the comparison" page.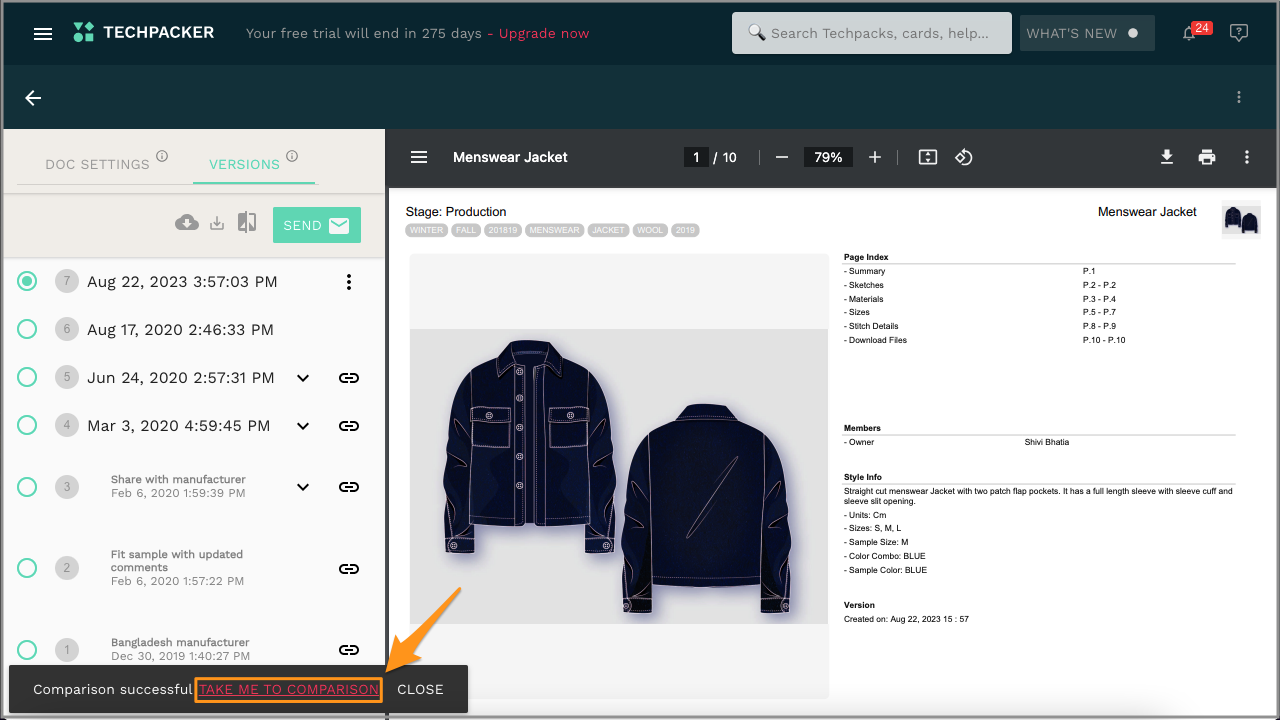 This comparison page will show you both versions of your techpack side-by-side with their differences highlighted in red and green color.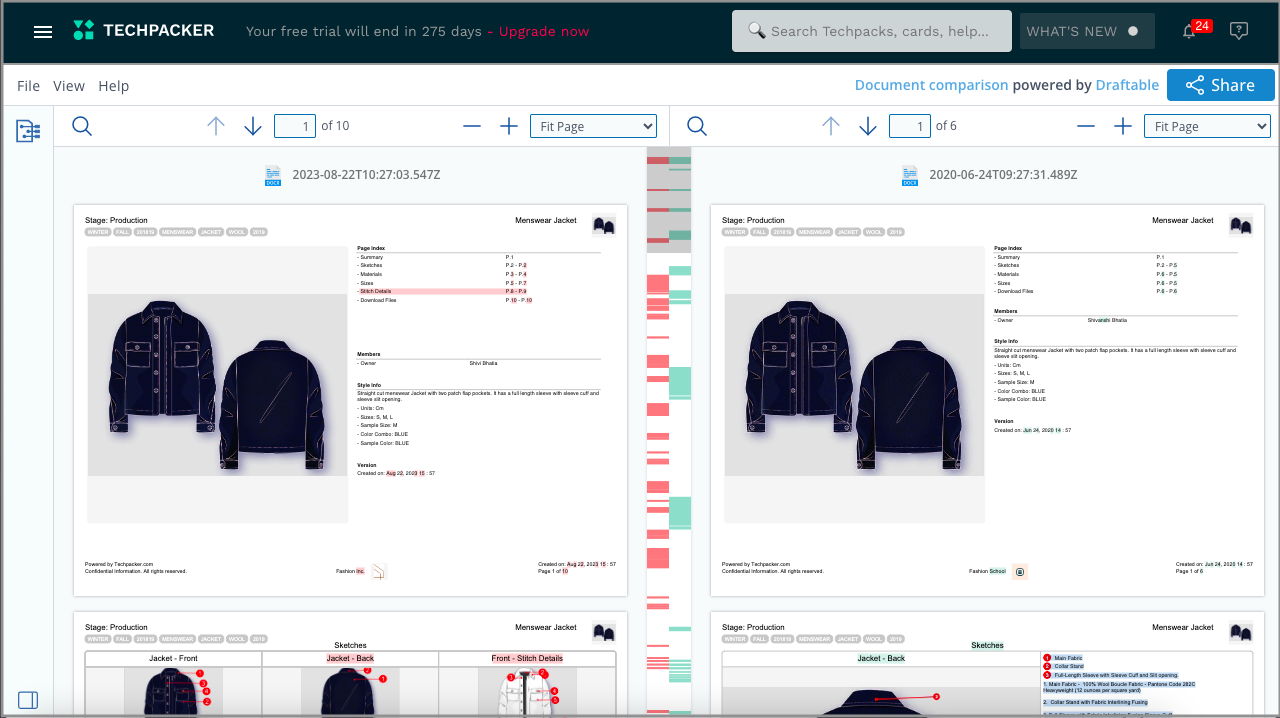 You can now refer and trace changes made in the present version with the selected previous version.
---
2. From your Doc version menu option
While inside Doc view, you can also compare your latest tech pack version by clicking on this

options icon in the "versions" window and selecting "Compare versions" from the drop-down menu.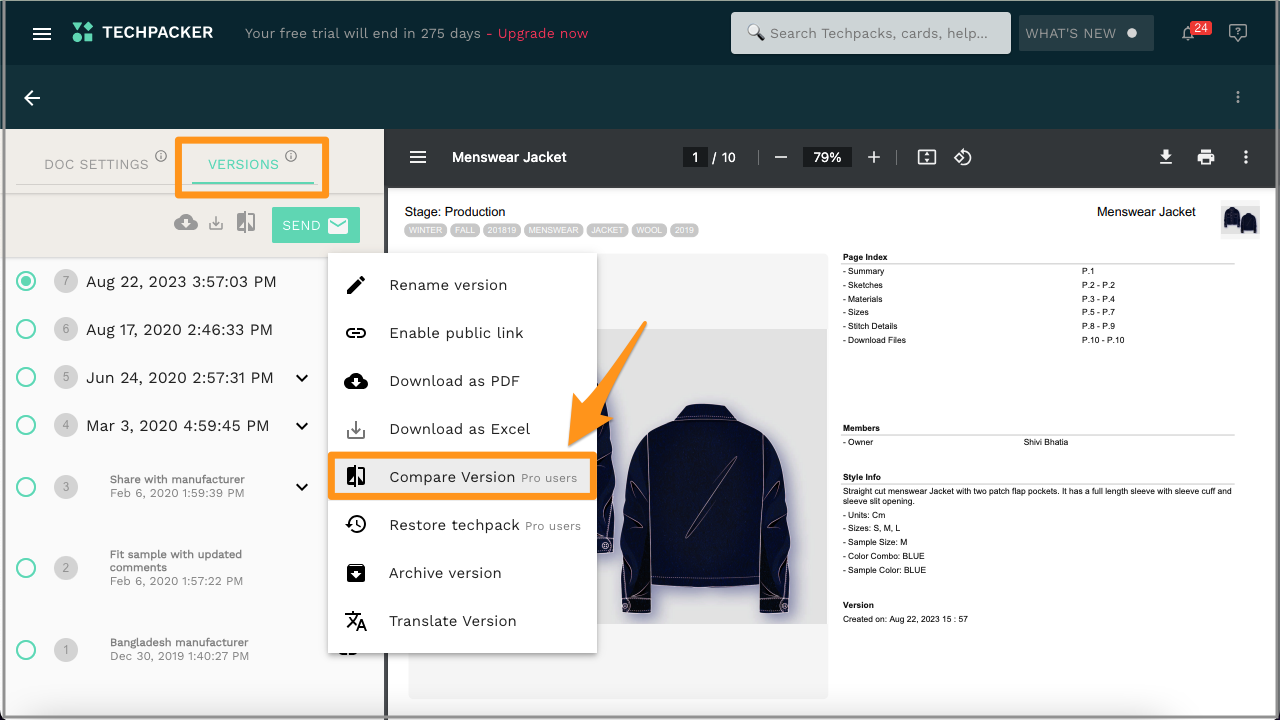 By doing this, the same pop-up window of comparing tech pack versions opens up on your screen and you can follow the same steps as mentioned above.