With our simple Adobe Illustrator extension, you can connect and synchronize your design sketches on Illustrator with your Techpacker account. This way you can save time manually exporting and formatting files between the platforms. In one click you can upload or update a sketch from Illustrator, directly inside a tech pack card.
Here is how you can do it in a few easy steps.
---
Step 1: Click here to download this FREE extension or copy/paste below link:
https://exchange.adobe.com/creativecloud.details.105038.techpacker-fashion-production-management.html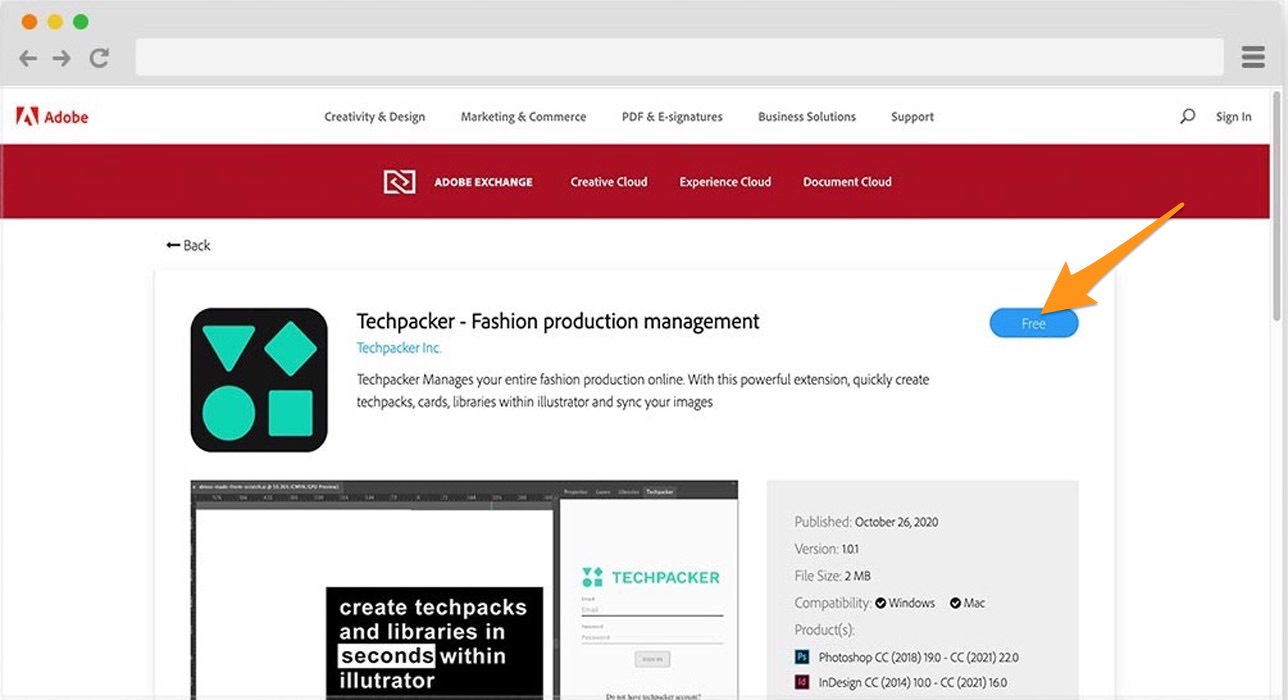 Step 2: Once you have the Techpacker extension page open on the Adobe Exchange, you'll see this banner on the top with a link to go to your creative cloud app and finish the installation.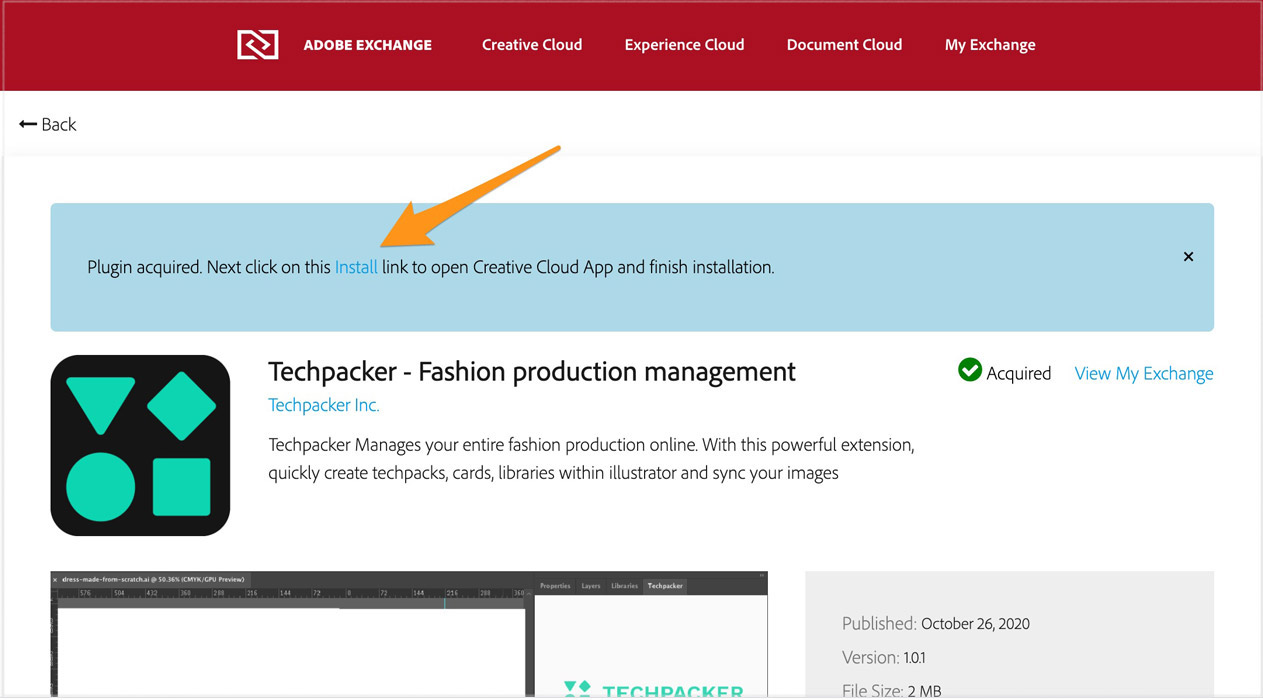 NOTE:
The extension is not installed yet. It's just downloaded in your creative cloud account.
Step 3: You will be directed to login to your personal Adobe's creative cloud account in order to finish the installation.
In case you don't see Techpacker plugin there, you can find it from the tab Marketplace > manage plugins as shown below. Click the Install button.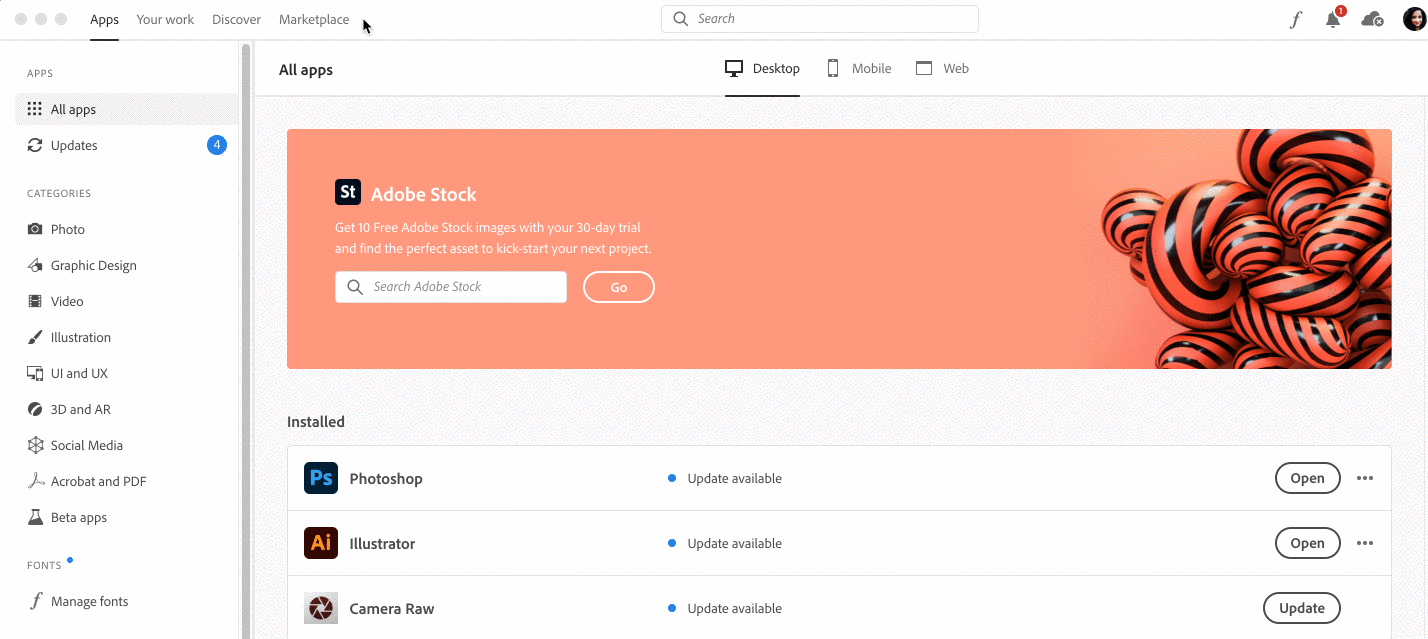 NOTE:
Before installing, make sure all adobe apps are closed (Photoshop, Illustrator etc)
Step 4: Once the extension is installed, open your Adobe Illustrator > Windows > Extensions and you'll see Techpacker there.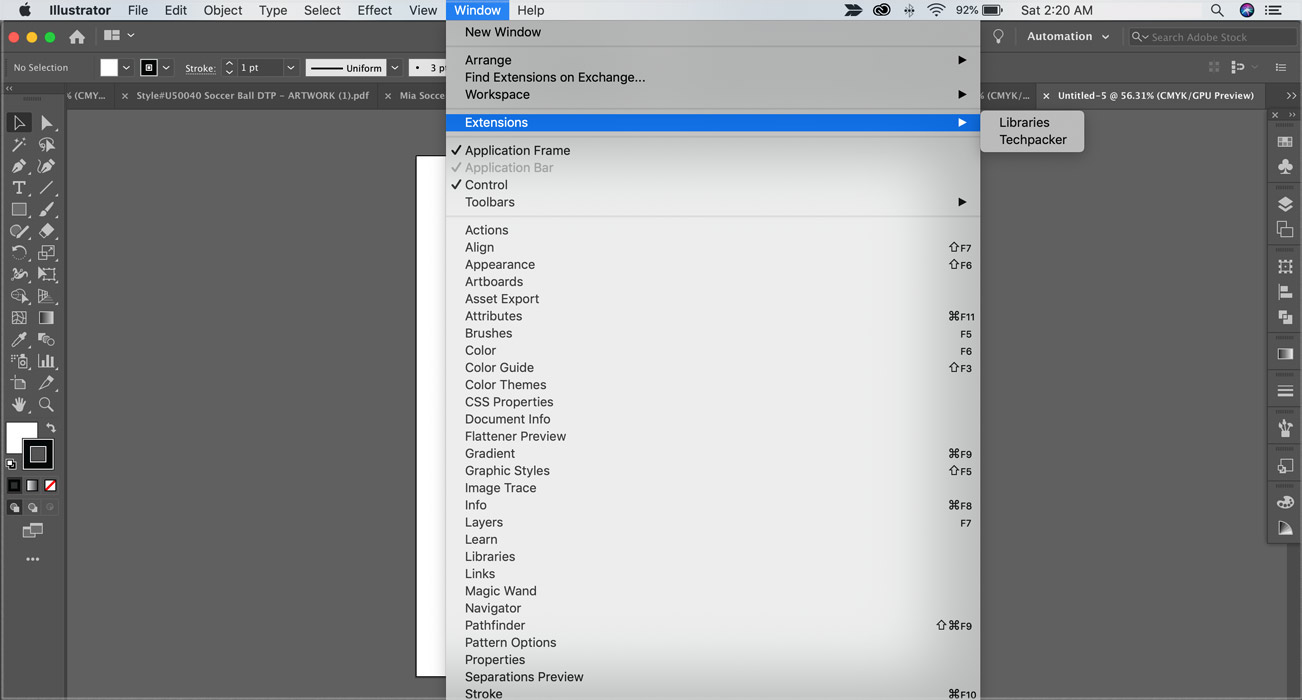 Step 5: Click on the extension and login with your same Techpacker account credentials. If you don't have a Techpacker account or forgot your details, go to https://techpacker.com/sign-up/ to create or retrieve your account details.
Your Illustrator and Techpacker accounts are now linked for you to upload and keep your design sketches synced between both the platforms.
How to Fix the error 'Could not write the file. An assertion has failed.'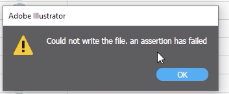 Specifically on Windows operating system, while uploading multiple artboard via adobe illustrator extension to Techpacker, you may experience this error 'Could not write the file. an assertion has failed'.
To fix this, here are some of the solutions that you can try. But before doing so, please make sure that you save all your work in all the tabs that are opened on Adobe Illustrator.

Reset the illustrator preferences
For some windows users, by simply reseting the illustrator preferences fixes this issue. To learn how to reset the illustrator preferences, You can read it here from the official Adobe help-center.

After reseting the preferences, make sure to close the illustrator and start again and try to upload from a file with multiple artboards. Hopefully this should fix the issue as with most Windows users however If the problem still persists, then continue with below.

Reset the Save for Web (Legacy) preferences

Step 1: Go to Save for Web (Legacy)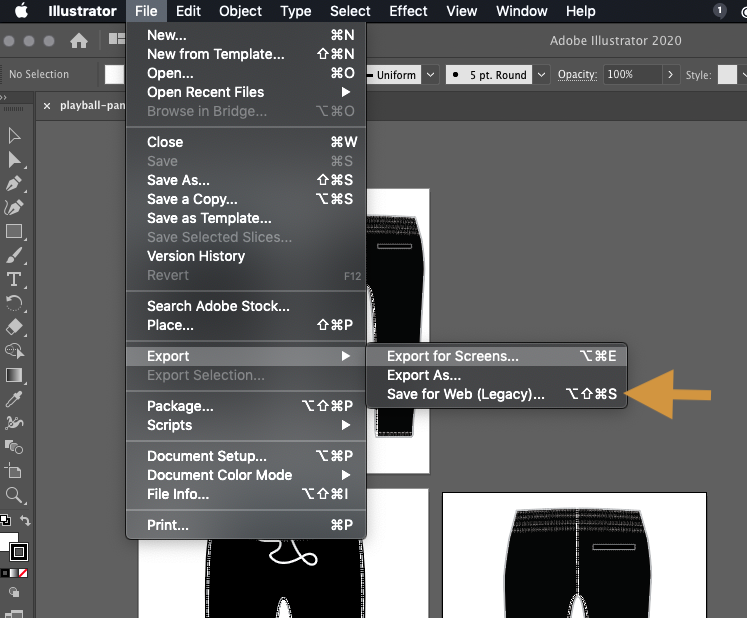 Step 2: Hold down Ctrl+Alt and you'll see an option to reset. Try to save this file temporarily and then try to upload again.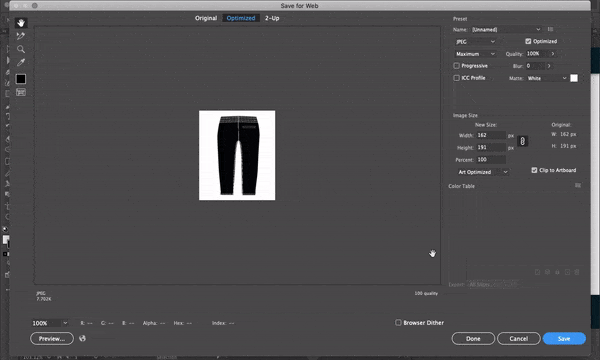 If the problem still persists, please open a ticket and someone will reach out to you.