Error 1: 'Could not write the file. An assertion has failed'
Specifically on Windows operating system, while uploading multiple artboards via adobe illustrator extension to Techpacker, you may experience this error 'Could not write the file. an assertion has failed'.

Before fixing the error, please make sure to save all your work in every tab opened on your Adobe Illustrator. Now here are some solutions you can try :
1. Reset the illustrator preferences
For some Windows users, simply resetting the illustrator preferences might fix this issue. To learn how to reset the illustrator preferences, use this documentation officially provided by Adobe help-center.

Once your Illustrator preferences have been reset, close and restart your Illustrator and try uploading multiple artboards again. This should fix the issue, but If the issue persists, then continue with the below step.

2. Reset the Save for Web (Legacy) preferences
Step 1: Go to File > Export > Save for Web (Legacy) in your Illustrator.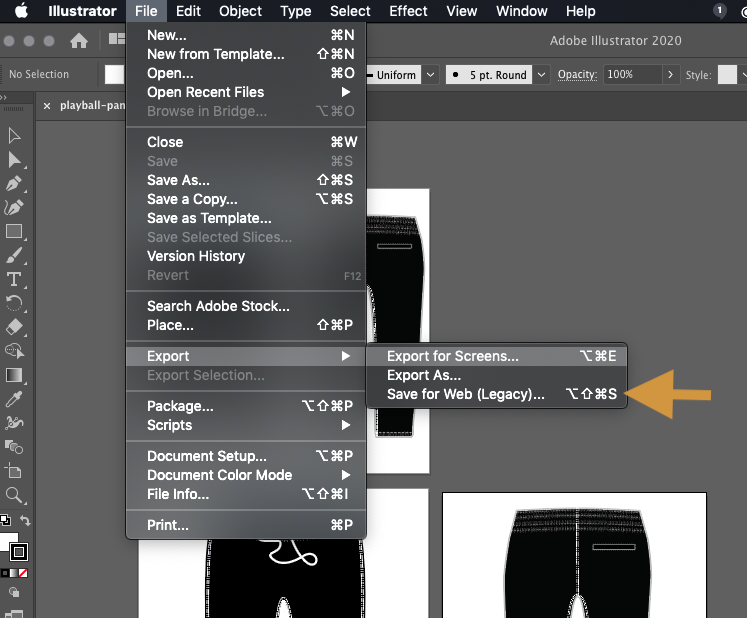 Step 2: Hold down Ctrl+Alt on your keyboard and you'll see an option to reset. Click on reset and a file will be downloaded to your computer. Once done, try to upload your artboard again.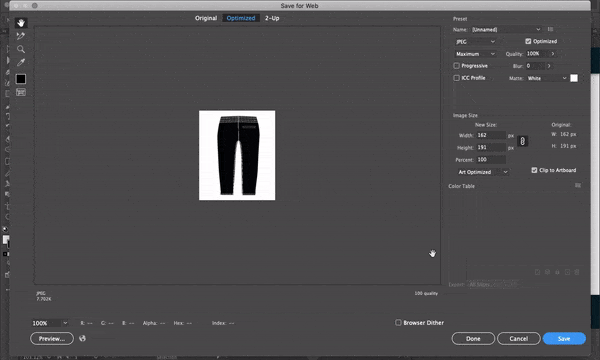 Even after this, you're still facing this issue, please open a ticket with us and someone from our product team will reach out to you directly to further assist you on this issue.
---
Error 2: 'First save the artboard before trying to upload'
First, make sure that the .ai file is saved on your local hard drive. If you are confident that it's saved, then the next step is to save it again by using 'Save As' Ai file. There are times that Adobe doesn't recognize that the file is saved so save it again.
If the problem still persists, then rename the file. The extension doesn't like the word 'untitled' in the filename so make sure that you rename the file and remove the word untitled and hopefully that will resolve the issue.
---
Error 3: 'Prompted to open the app in Intel emulation mode after installing plugin'
Error
When you install a plugin or extension on an Apple M1 computer, you are prompted to open the app in Intel emulation mode.
To open the app in Intel emulation mode, Follow these steps as recommended by Adobe here.
---
Error 4: Slow file upload speed while using the illustrator plugin.
While using the illustrator plugin, sometimes you may observe the upload speed has slowed down, this is because the plugin automatically uploads the original Ai file as a copy on the Techpacker. You may choose to disable the heavy illustrator file by following the below simple steps.
Step 1: To disable the attached illustrator file click on Recent.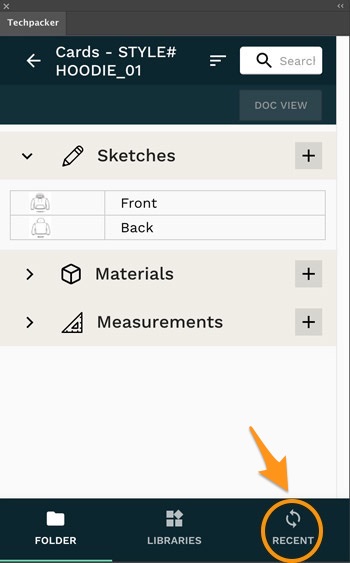 Step 2: You will see this

icon in the right corner at the top panel.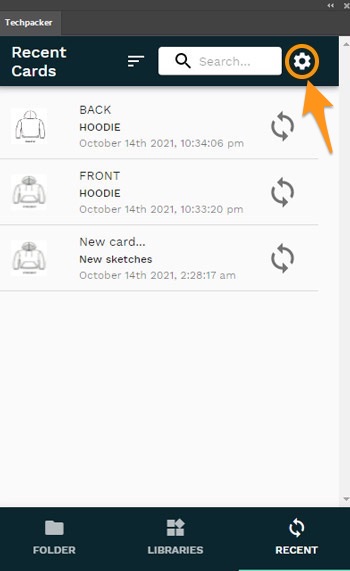 Step 3: Select Disable file as an attachment from the dropdown list.