This feature is only available to Premium and Professional plan users
Each time your client shares a new version of a techpack, they are automatically recorded in the side panel of your doc view as shown below.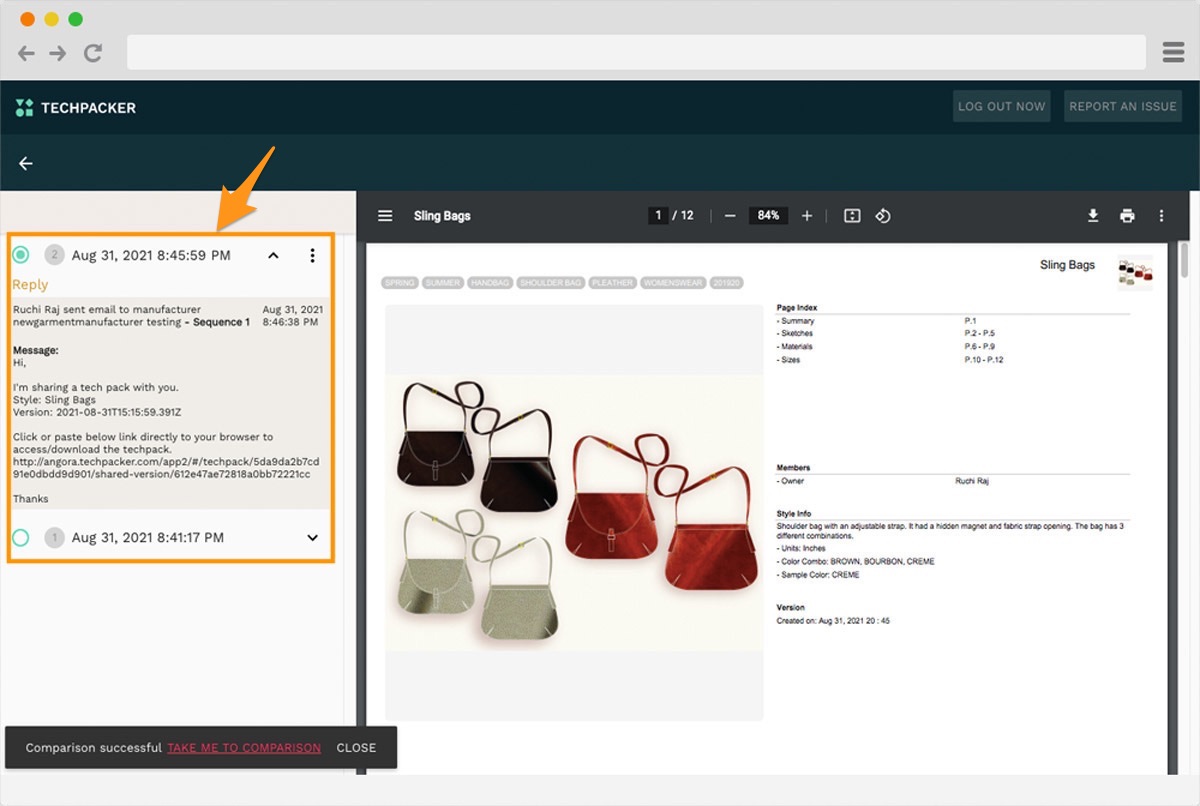 With our Compare version feature, you can easily compare the difference between the latest techpack version (which includes recent changes made by your client ) with its previous versions and avoid any unnecessary delays and miscommunications.
Follow these simple steps to see how you can use this feature.
---

Step 1: Go to your client's folder and open any techpack with multiple versions. In order to use this feature, it's important that your client has shared multiple versions of a techpack with you.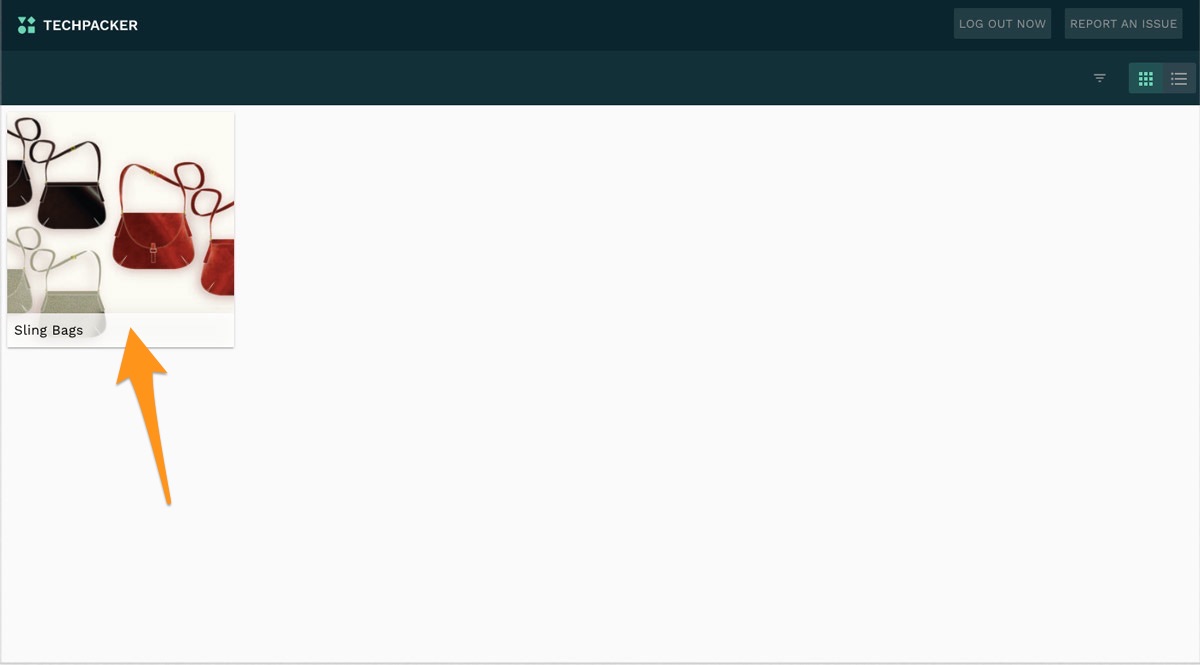 Step 2: You will be directed to techpack doc view page. Click on this icon

as highlighted below. A drop-down list will appear.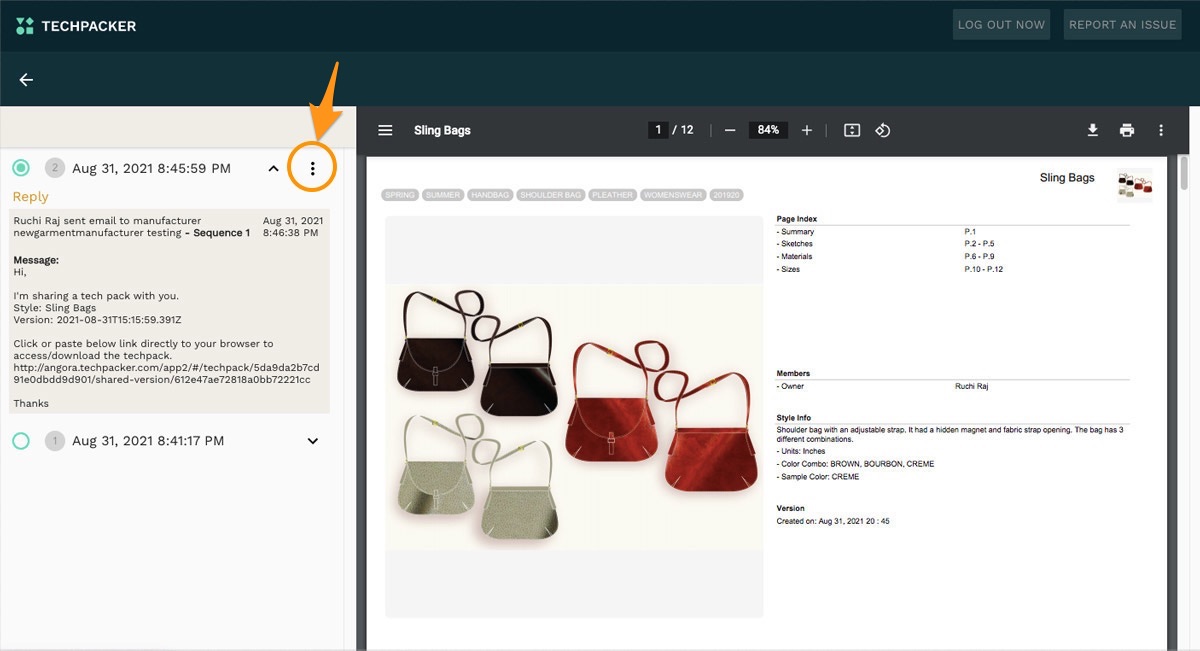 Step 3: From the list click on the option Compare Version as highlighted below.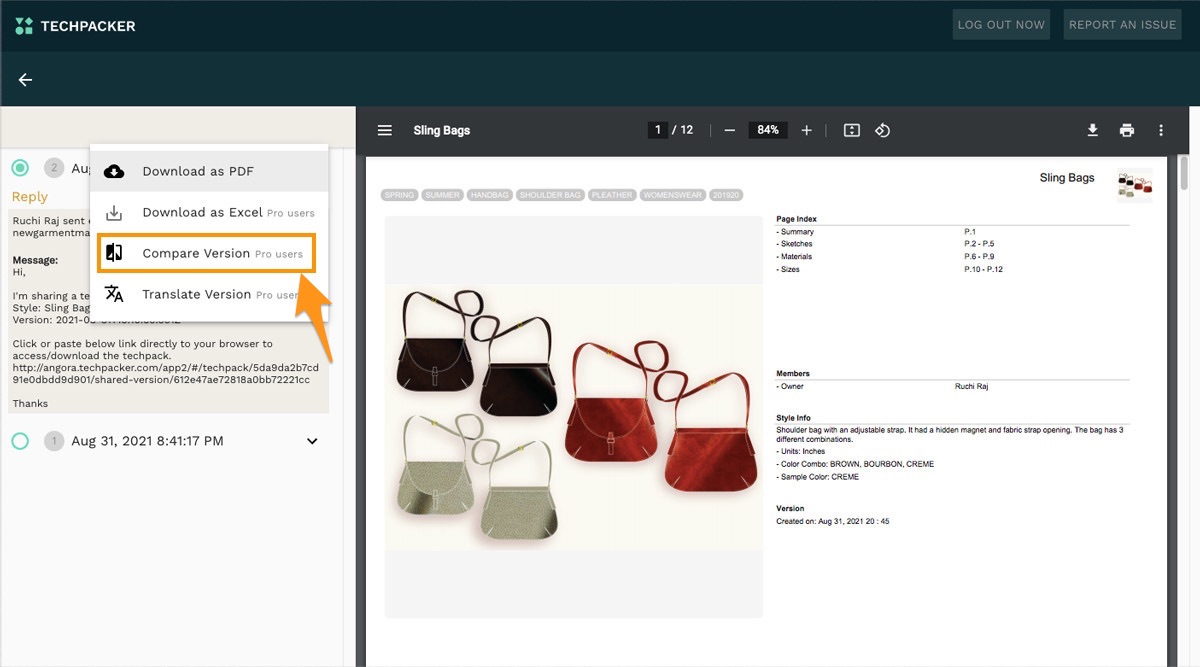 Step 4: This pop-up window will appear on your screen.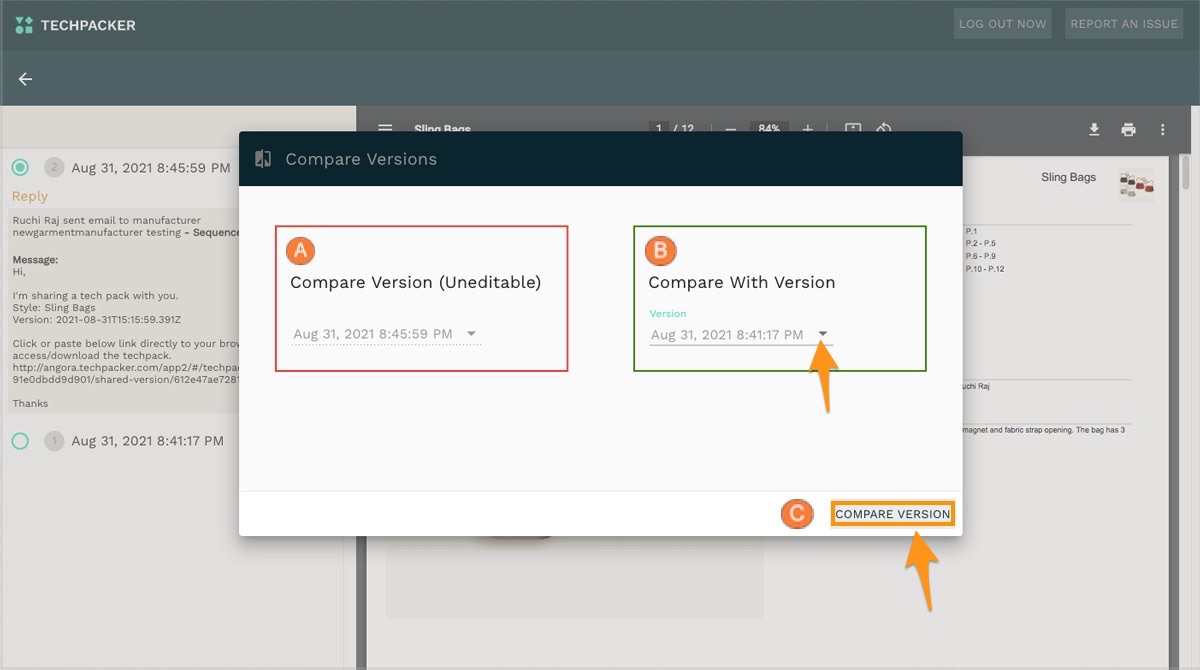 The red outlined box shows the latest updated techpack version. This box is non-clickable and non- editable.

Click on the dropdown list inside the green outlined box and select the version you wish to compare.

Once selected, click on this compare version button.
Step 5: A message toast with a highlighted link - "TAKE ME TO COMPARISON" will appear at the bottom left corner of your screen. Click on this link.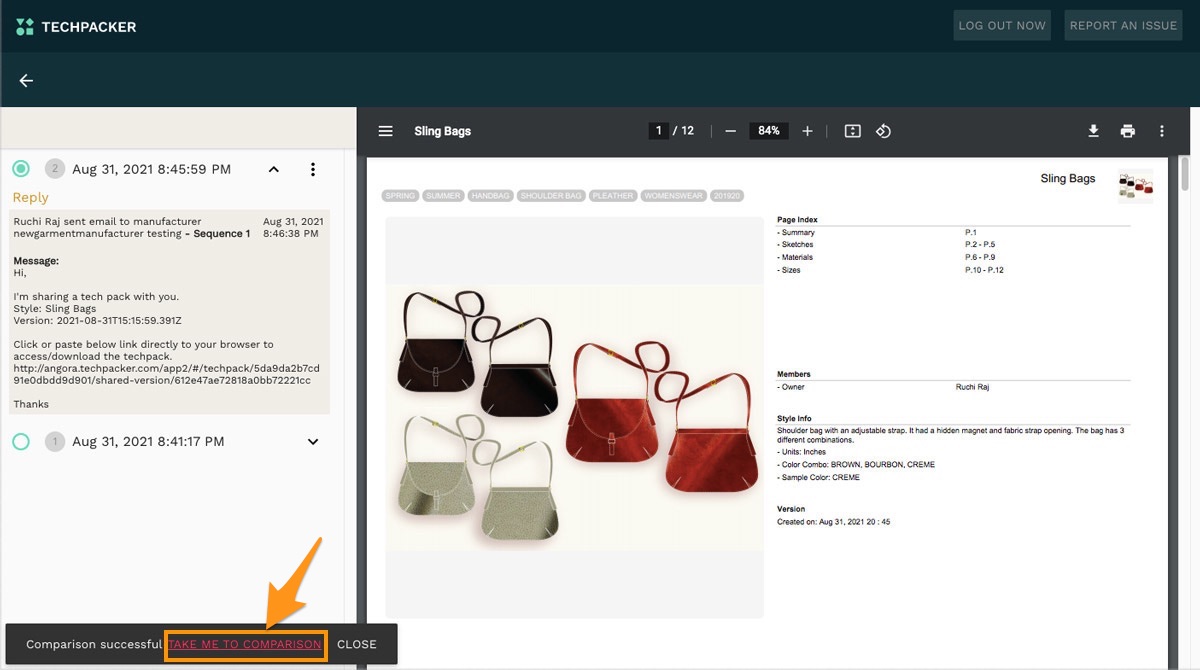 Step 6: Once you land on the comparison page, you will see both the versions of the techpack side-by-side with changes highlighted.
Use this zoom feature to adjust the resolutions of both versions together.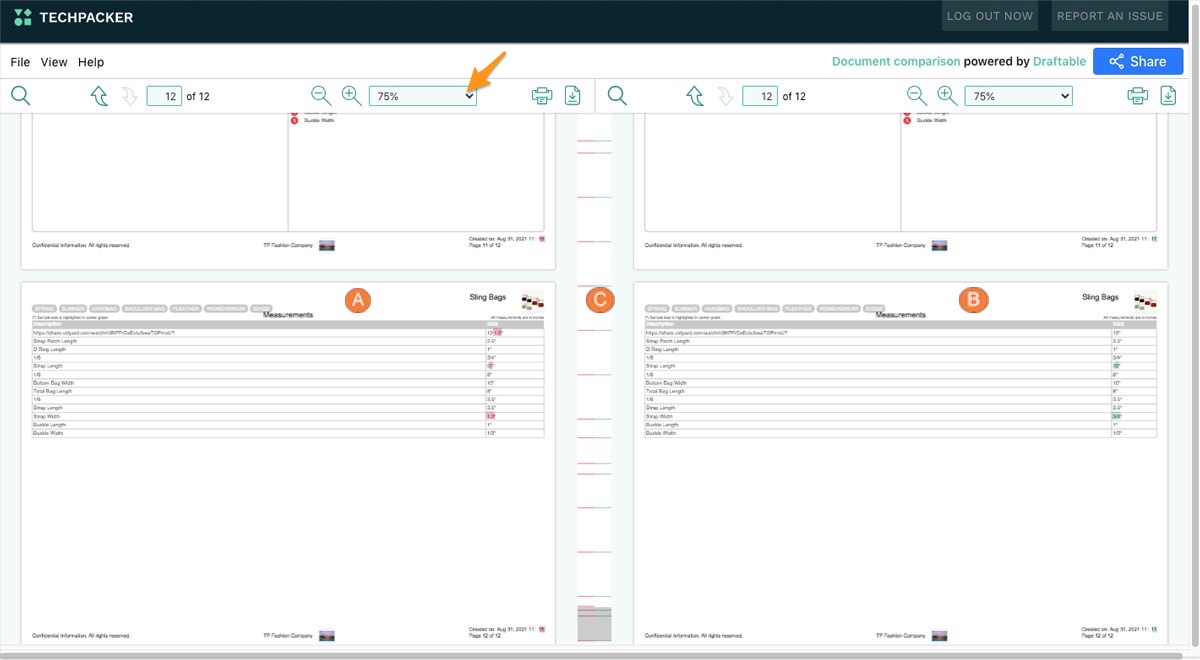 Recent techpack changes highlighted in red color.

Changes in the selected previous version of techpack highlighted in green color.

You can scroll down the bars at the centre to refer and trace changes made in the present version with the selected previous version.