In this article, we'll cover -
---
1. How to search for a card in a library
Step 1: You can locate cards in a particular library using the

filter icon located on the top navigation bar. Click on the icon; a pop-up window will appear.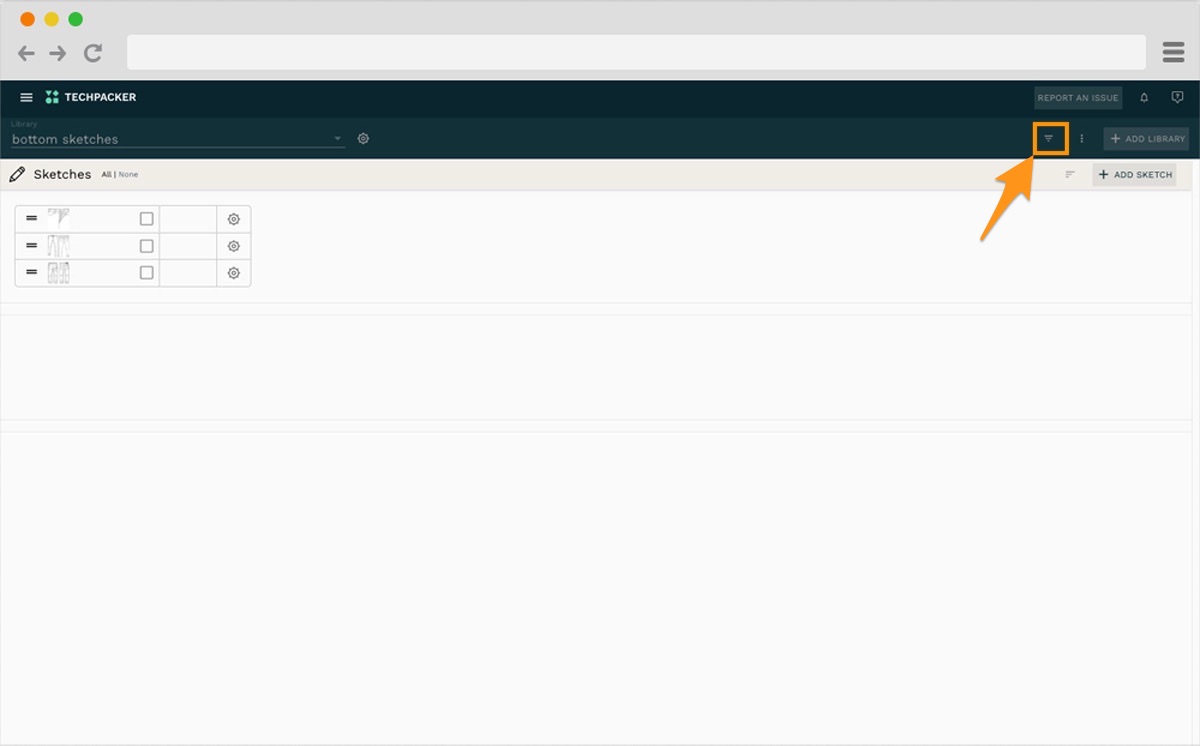 Step 2: In the search bar

simply type in the card name. You will get the required card prompt.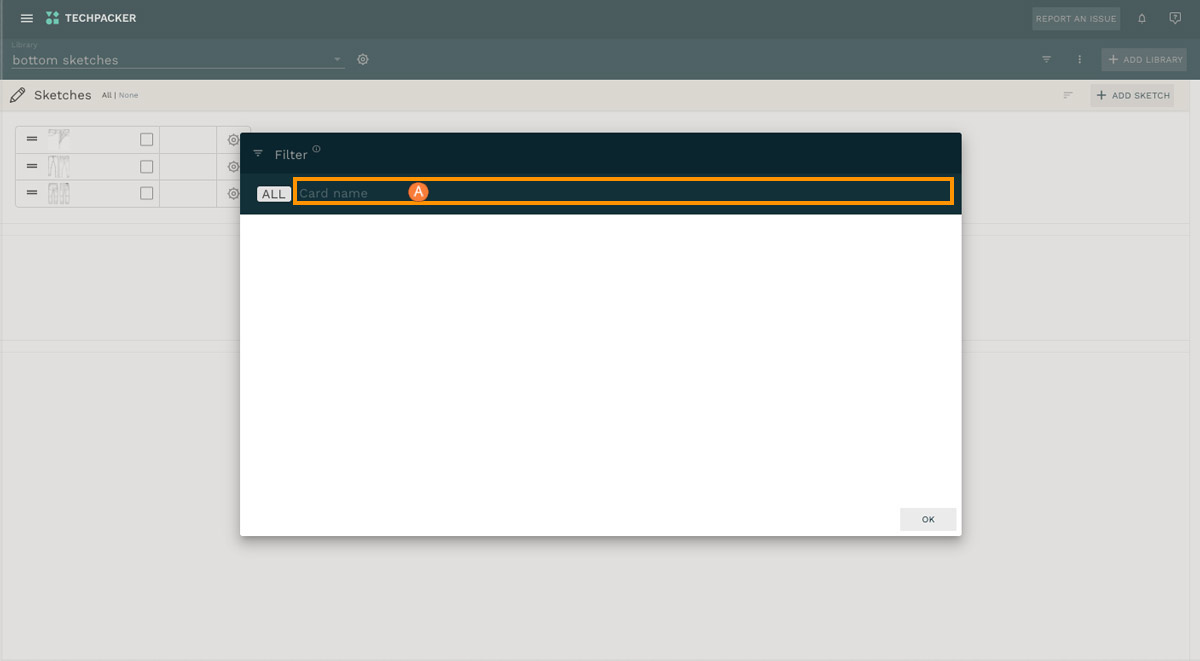 ---
2. How to rearrange cards in a library
There are two ways to rearrange your library cards -
2a. Rearrange cards by the sort icon
Step 1: Click on this

sort icon located on top of the section.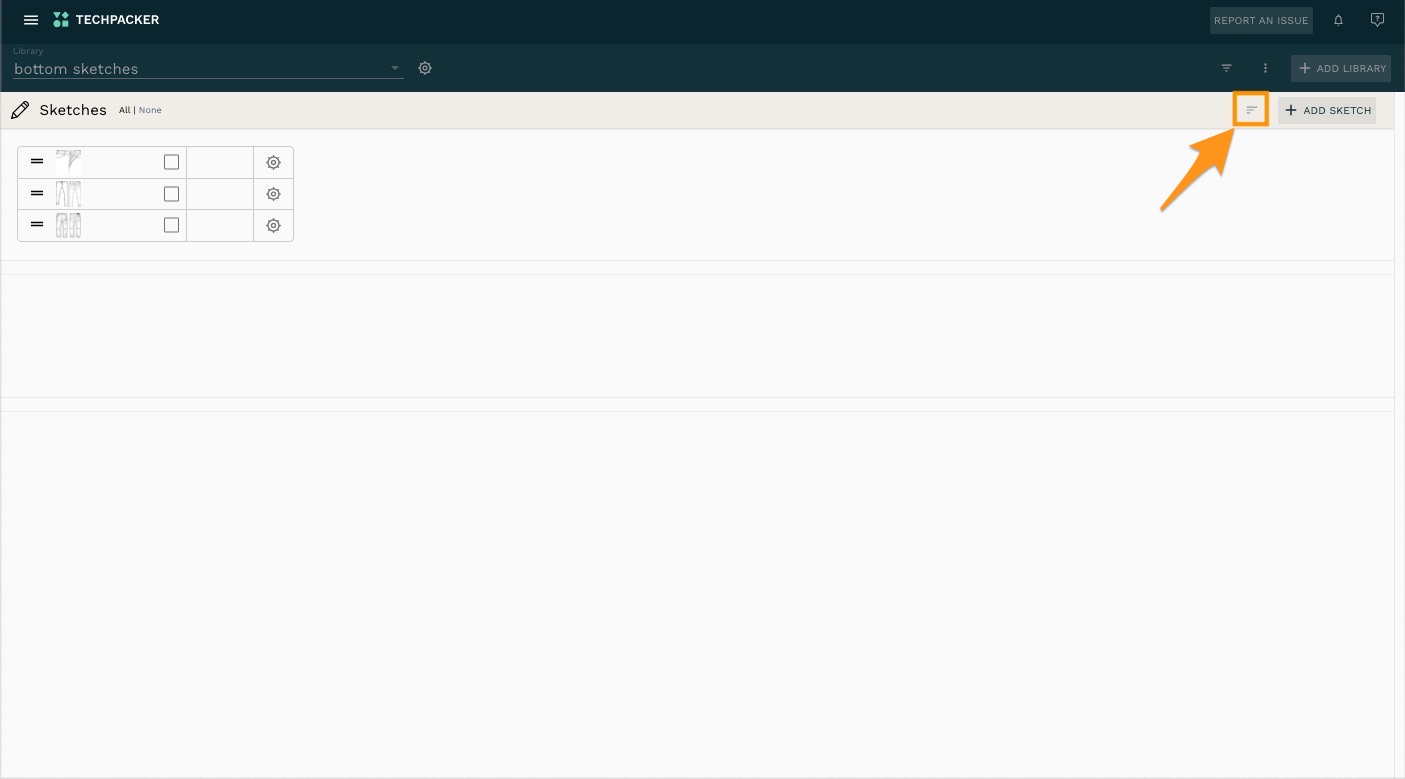 Step 2: These sort options will drop-down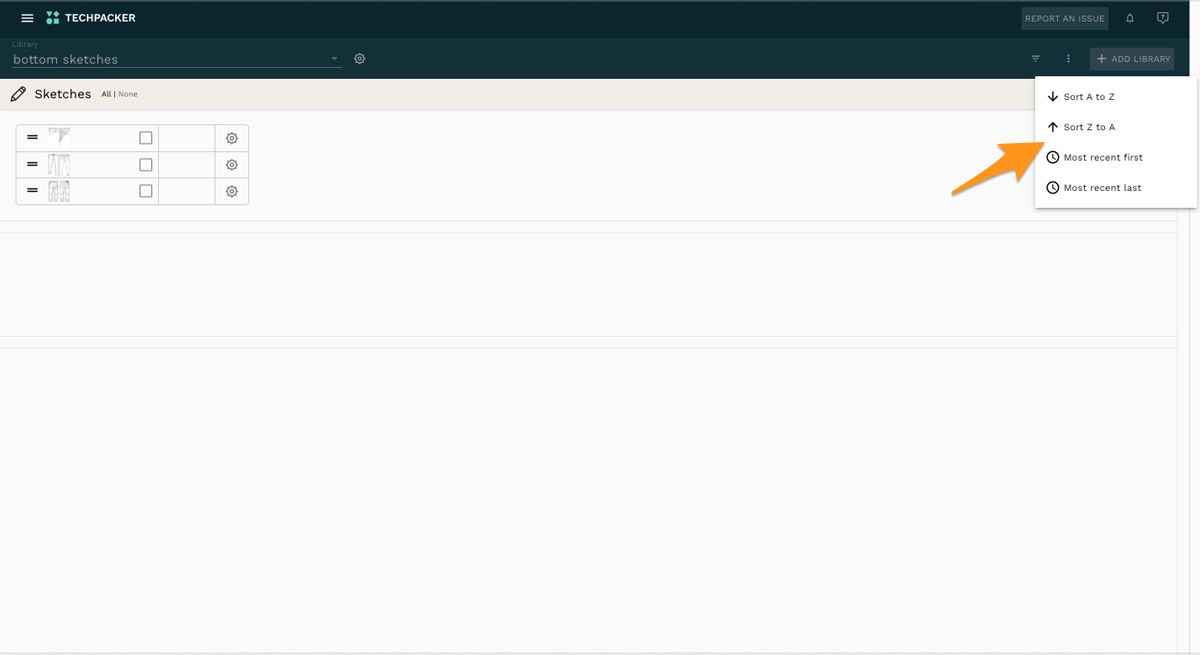 Select an option to sort your cards:

Sort Card names from letter A to Z,

Sort Card names from letter Z to A

Most recently added card first and

Most recently added card at the last.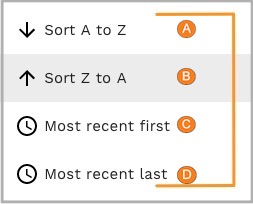 2b. Rearrange cards manually
You can manually rearrange cards in the library by grabbing a card from this
icon and drag-drop them in any order you prefer.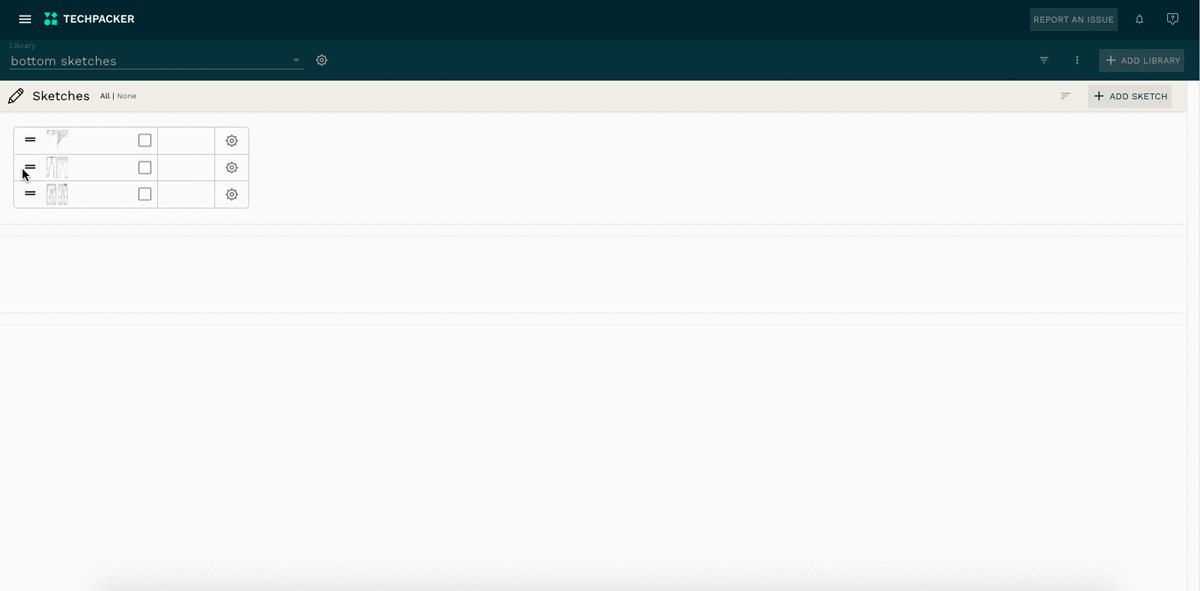 NOTE:
Currently sorting cards function is only available in default sections i.e. sketches, materials, and measurements section.