This feature is only available to Premium and Professional plan users.
We use Amazon Machine Learning Translation to deliver highly accurate and continually improving translations for a wide range of use cases however the capabilities of the machine translations has it's limitations specifically with technical translations such as point of measurements therefore we can guarantee upto 80% translation accuracy at this point.
With our Translate Version feature, you can easily translate any selected techpack in four different languages namely Chinese, Hindi, Portuguese and Spanish for ease and convenience. This will cater to your need for a better understanding of the techapck amongst your workforce and your other local vendor base.
Follow these simple steps to see how you can use this feature.
---

Step 1: Go to your client's folder and open any techpack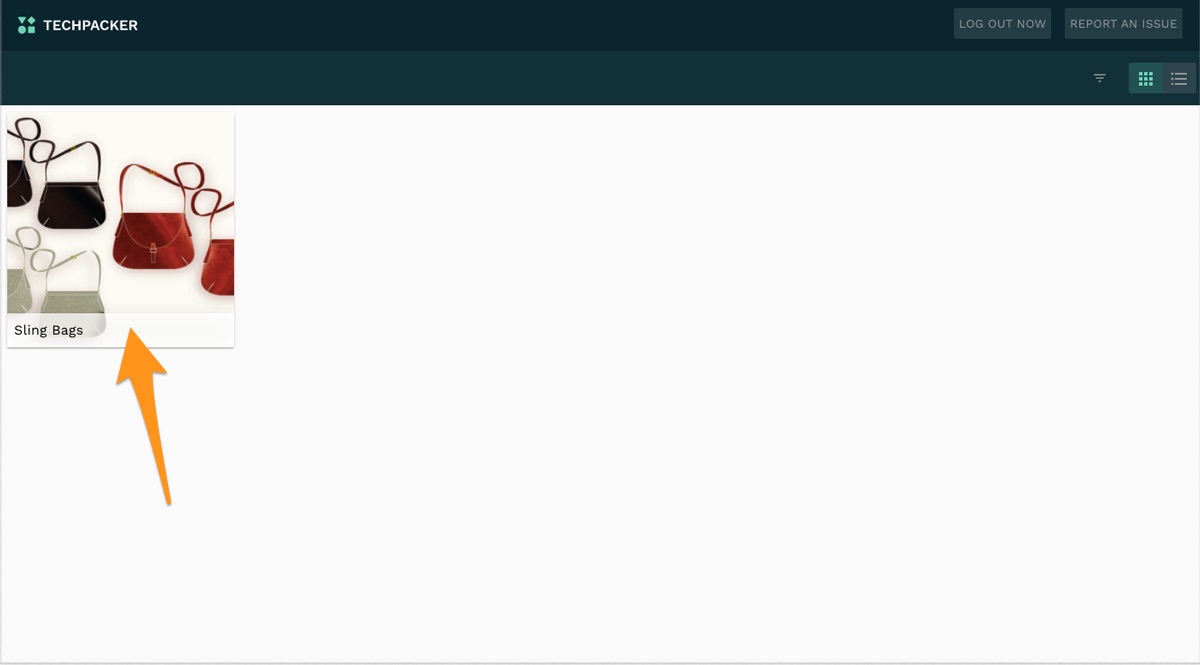 Step 2: You will be directed to techpack doc view page. Click on this icon

as highlighted below. A drop-down list will appear.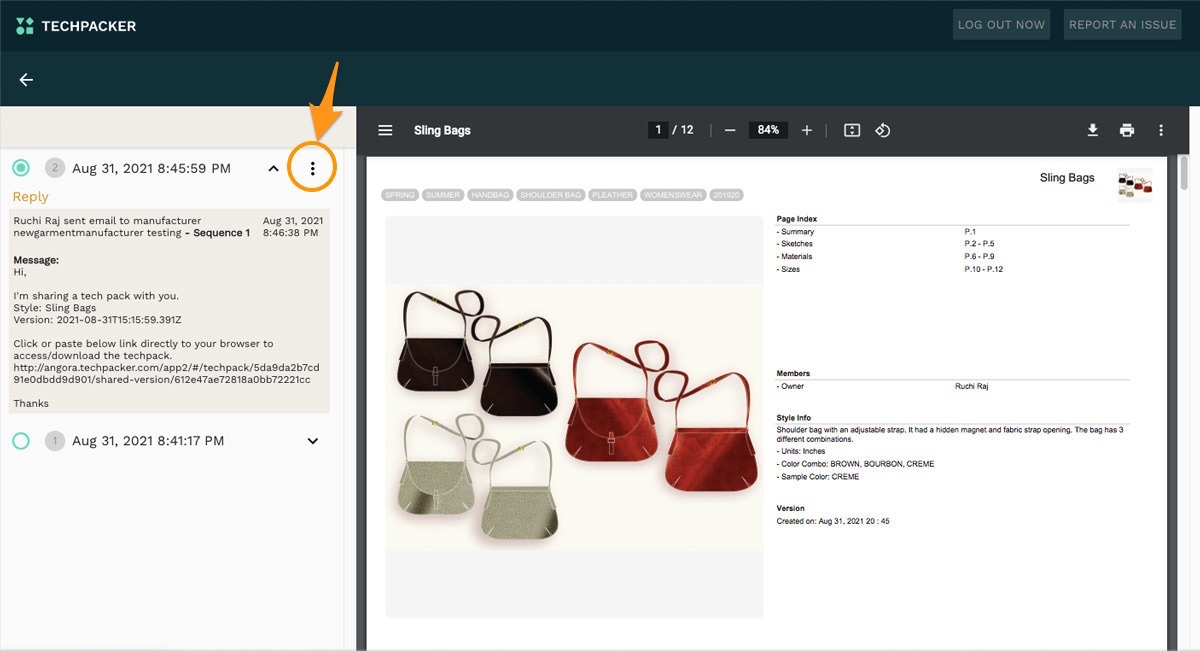 Step 3: From the list click on the option Translate Version as highlighted below.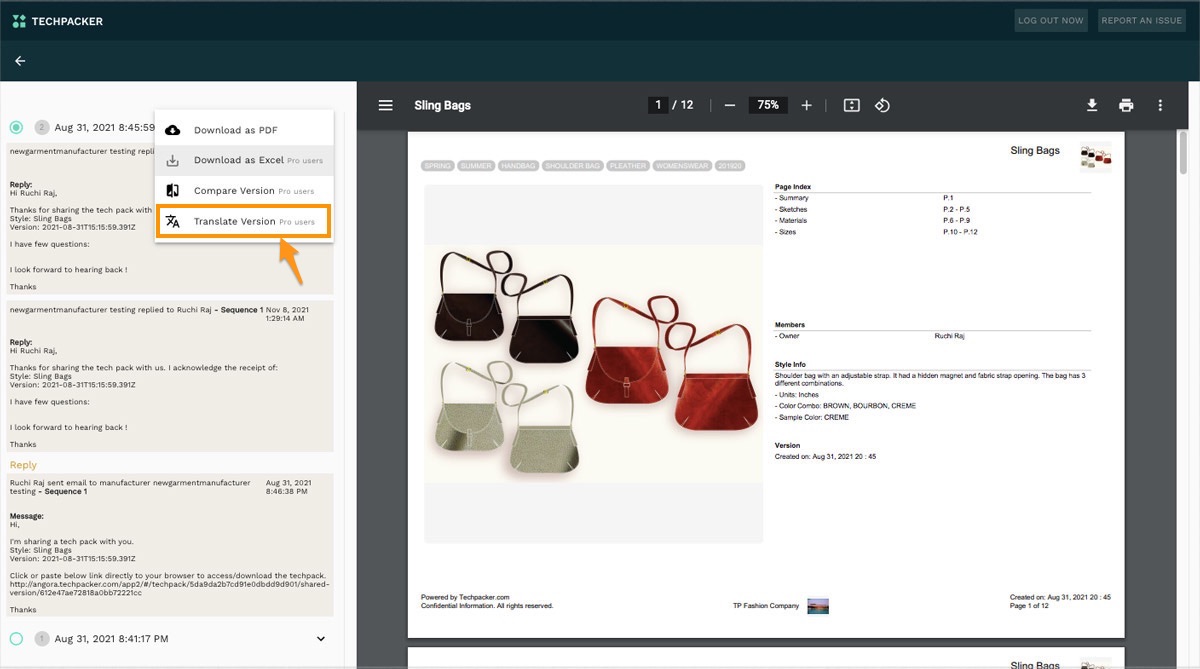 Step 4: This pop-up window will appear on your screen.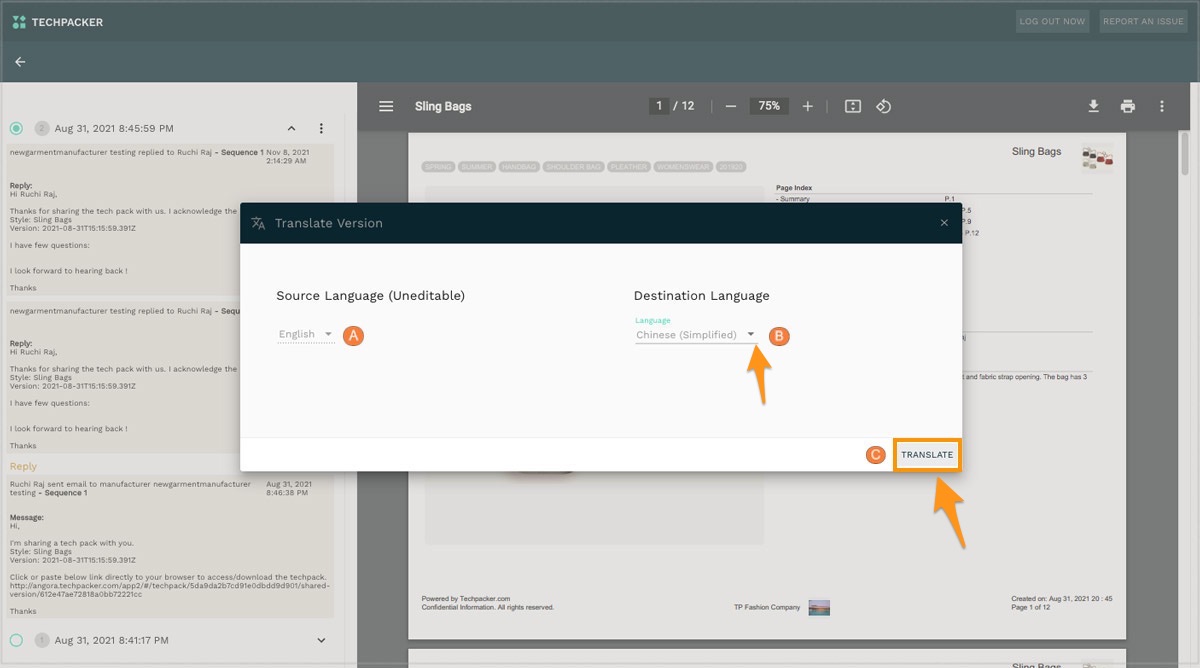 English is the default source language. This option is non-clickable and non- editable.

Click on the dropdown list and select the destination language of your choice.

Once selected, click on this Translate button at the bottom right corner of the pop-up window.
Step 5: You can see the doc view of the translated version of your selected techpack on the right panel of the screen. To download click on this

icon as shown below.