1. Unable to sign-in and I've just created an account?
Follow these steps -
Step 1: Verify your email by clicking on the link sent to the email you provided during sign-up.
In case you can't find the email in your inbox, look in your spam or secondary mail folder.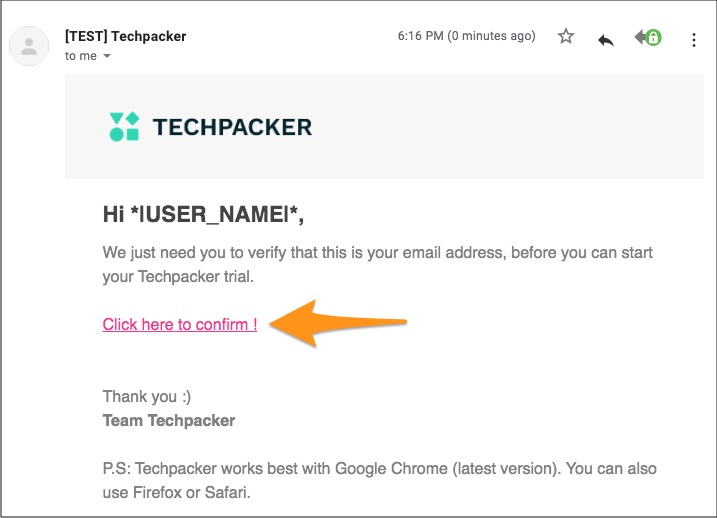 Step 2: If you couldn't find the verification email at all, go back to Techpacker sign-in page and re-enter your details again.
Make sure to use the same email you previously used.
Submit the sign-up info and a message will pop up with an option to "re-send a new verification link now". Click on it and check your inbox for your new verification link.

If the issue persists, report this issue here.
---
2. Unable to sign-in and I'm an existing user?
First thing first, make sure you are entered the correct email id and password.
Such issues are sometimes caused due to error with the cookies. Simply, refresh your page and try signing in again.
If you are still not able to sign-in to your account, click on forgot password button located below in the sign-in page and reset your password. Here is a step-by-step guide on how to reset your password.
---