In this article, we'll cover-

1. How to access My Manufacturers page?
Sign-into your account and slide out your side-menu by clicking


icon and

then click on My Manufacturers option.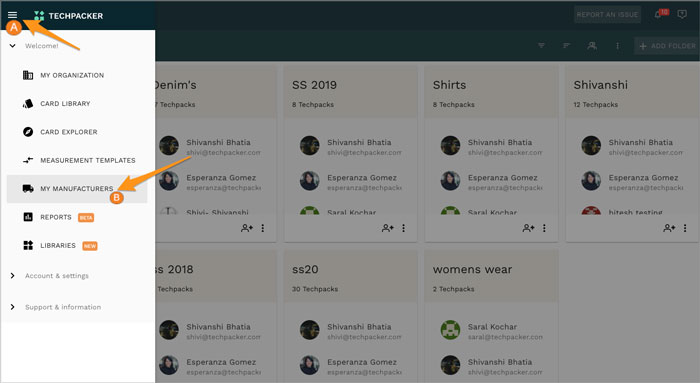 ---
2. How to add manufacturers
To add manufacturers to your account follow these steps:
Step 1: Click on +Add Manufacturer option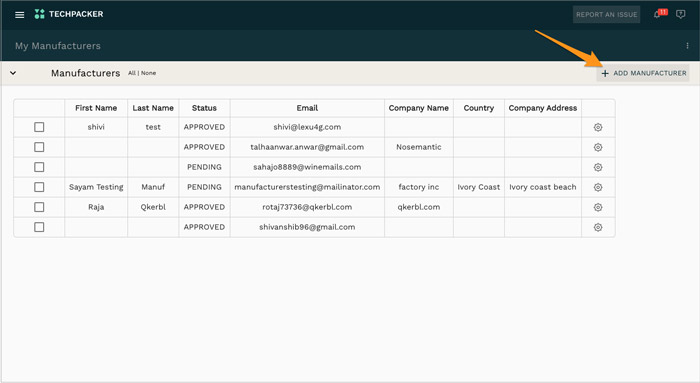 Step 2: A window will pop up, here enter your

Manufacturer's email and click on

Search Manufacturer.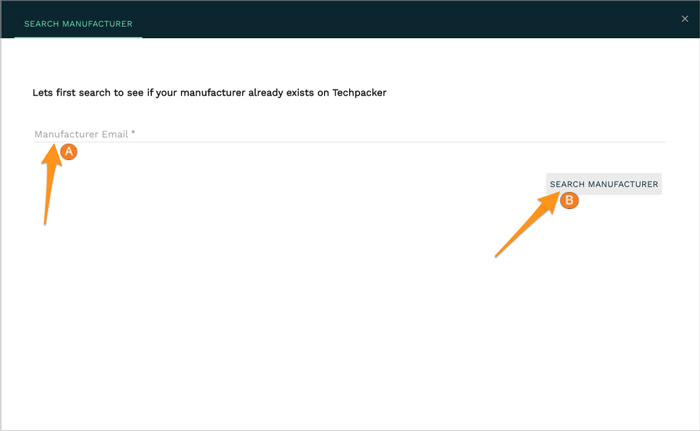 Step 3: If your manufacturer already has an account on Techpacker, their details will be visible here. If not, enter their details manually and submit them by clicking on Add Manufacturer.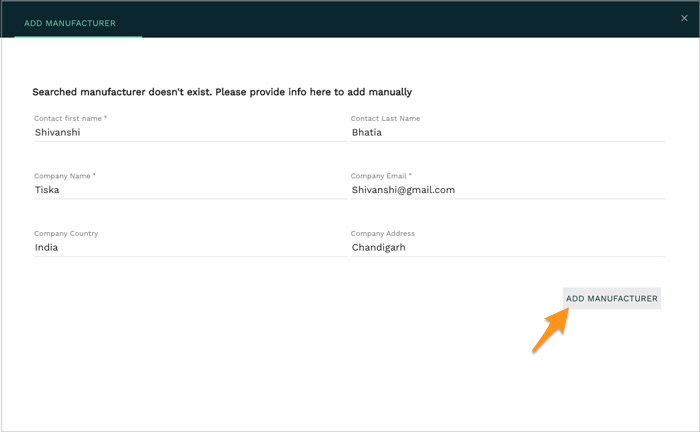 All details related to your manufacturer will be added to My Manufacturers page.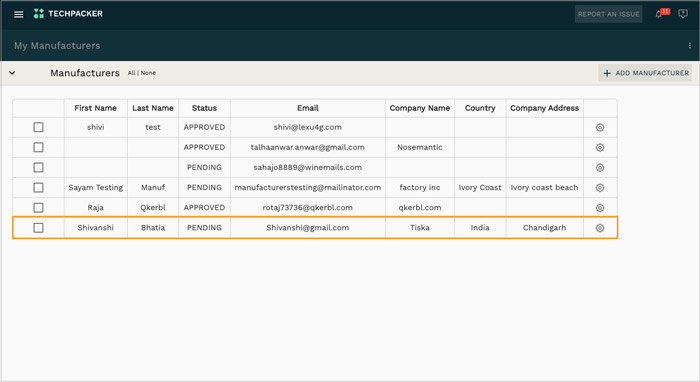 ---
3. How to see activities with my manufacturers
Step 1: Click on this gear
icon right next to a manufacturer's name.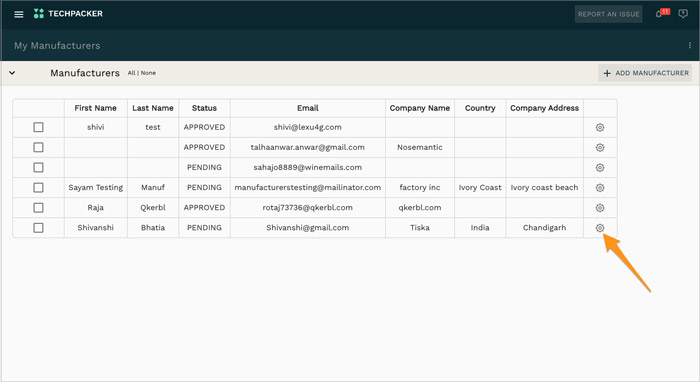 Step 2: Click on this Activities tab to view all the techpacks and the time they were shared with your manufacturer.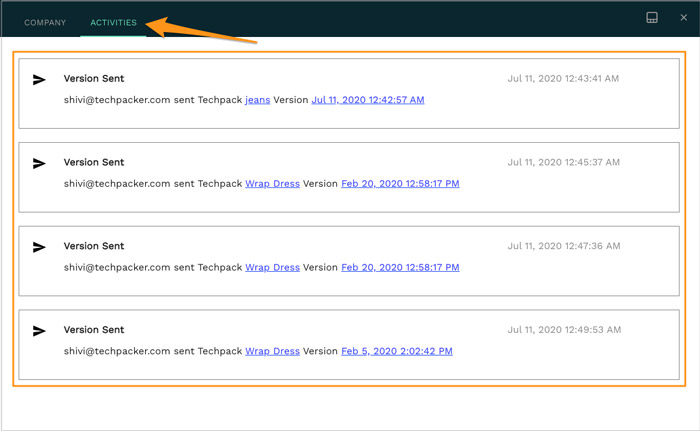 ---
4. How to delete a manufacturer
Step 1: Select the manufacturer(s) that you wish to delete and click the

option menu located on the top navigation bar.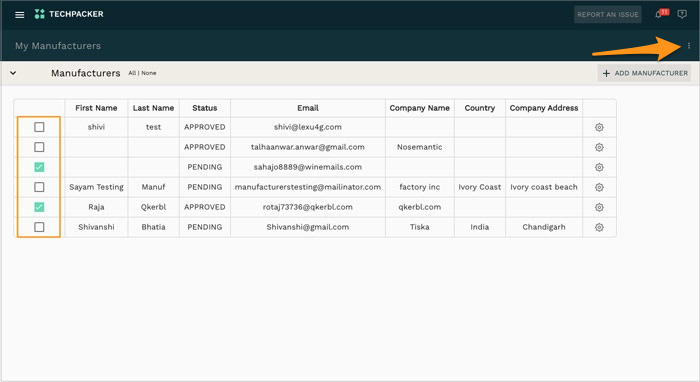 Step 2: From the drop-down select Delete.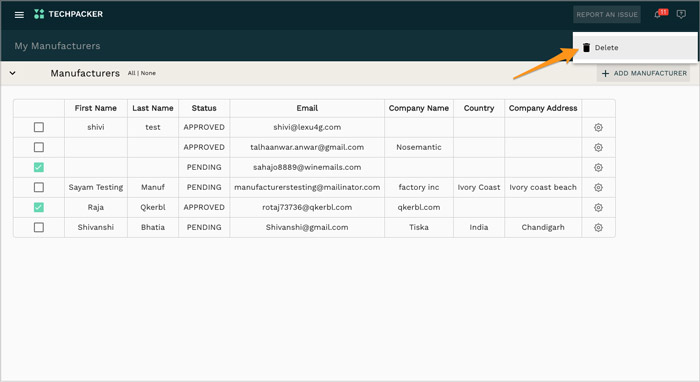 ---