To share a techpack with your manufacturer, follow these 2 simple steps -
---
Step 1: Create a techpack version
You can create and share the most updated PDF version of your techpack with your manufacturer at any time.
To create a new version of your techpack- 
Step a: Click on the Doc View on your techpack's Cards Board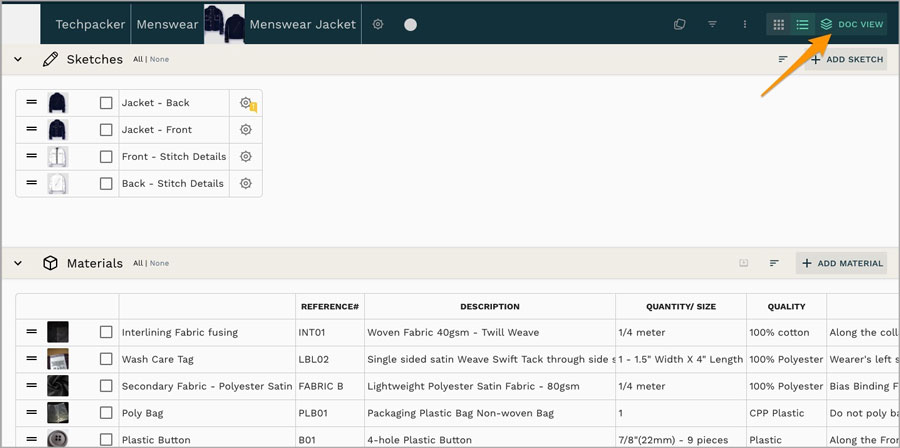 Step b: At the bottom of document settings, click on create and share versions.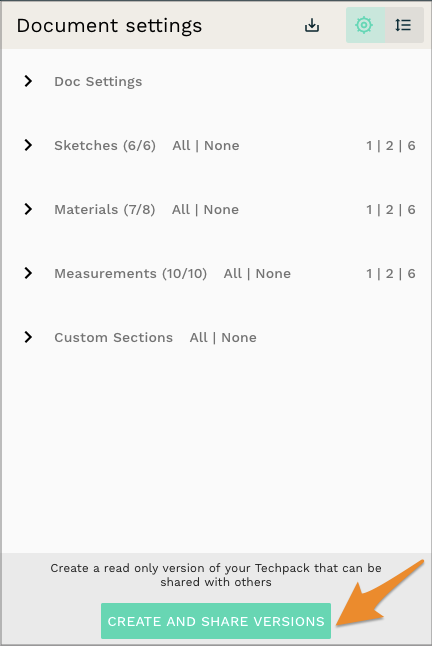 Your latest tech pack version will be listed on the top of versions list with the data & time it was generated.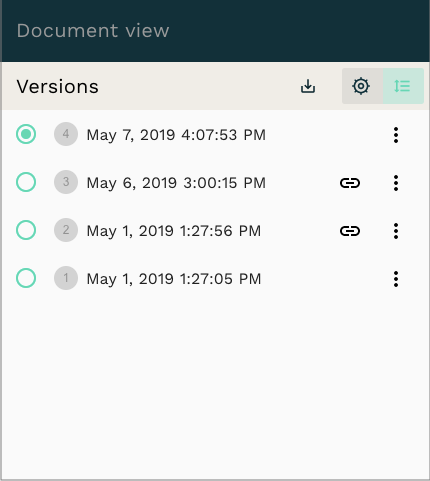 ---
Step 2: Generate and share your Techpack's public link
You can share a read-only version of your tech packs with anyone via a public URL link.
Here's how to do it -
Step a: Select the techpack version you want to share.
Step b: Click Options  next to the version on the right and select enable public link.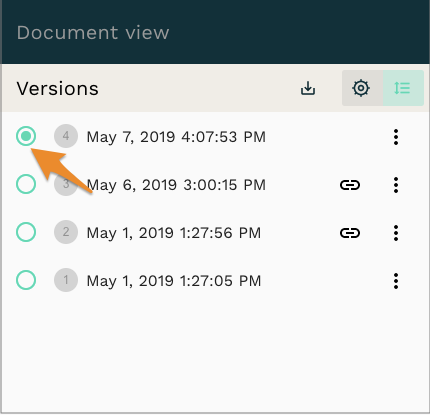 Step d: Click on  and y

ou'll be redirected to a new window tab with the PDF version of your techpack.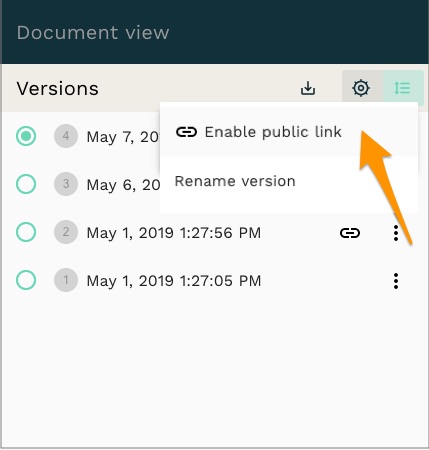 Simply copy and share your browser's URL link with your manufacturers that will let them view and download the tech pack PDF.