This chapter will show you how to view all your client's tech packs in your account and download them easily following these few simple steps-
---
1. How to view a client's tech pack
Step 1: Once you have set up your free manufacturer account on Techpacker, simply sign in to your account using your credentials.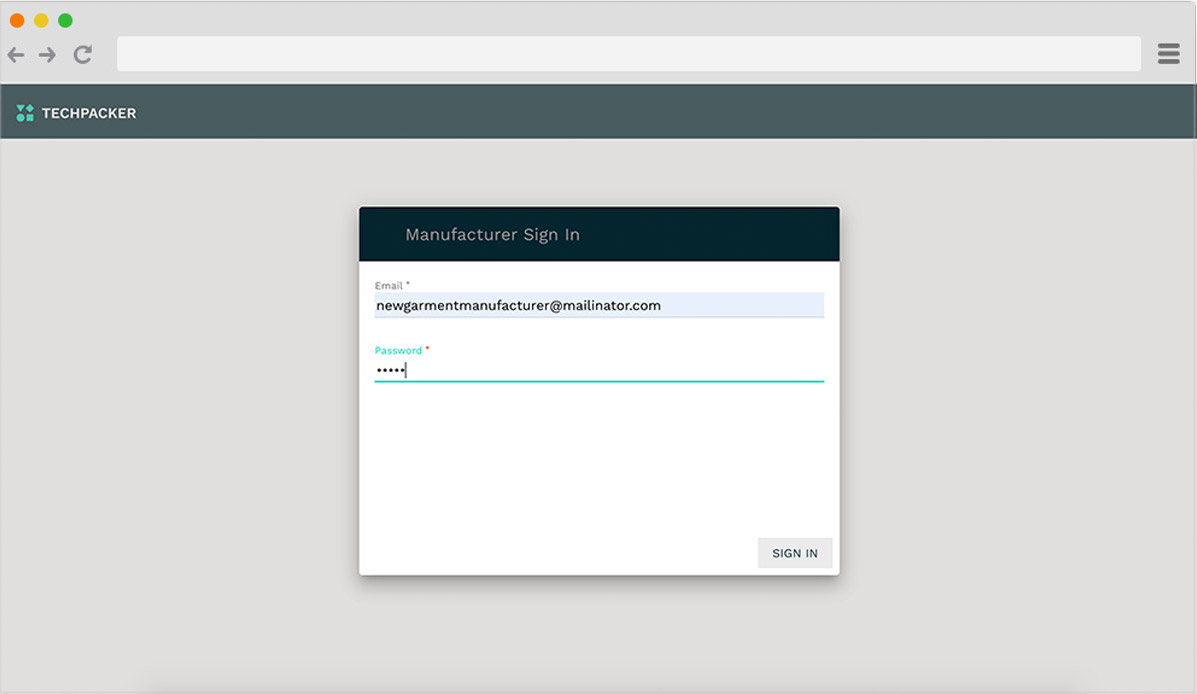 Step 2: You will be directed to the Home page of your account. Here you will find dedicated folders of all your clients who have shared their tech packs with you.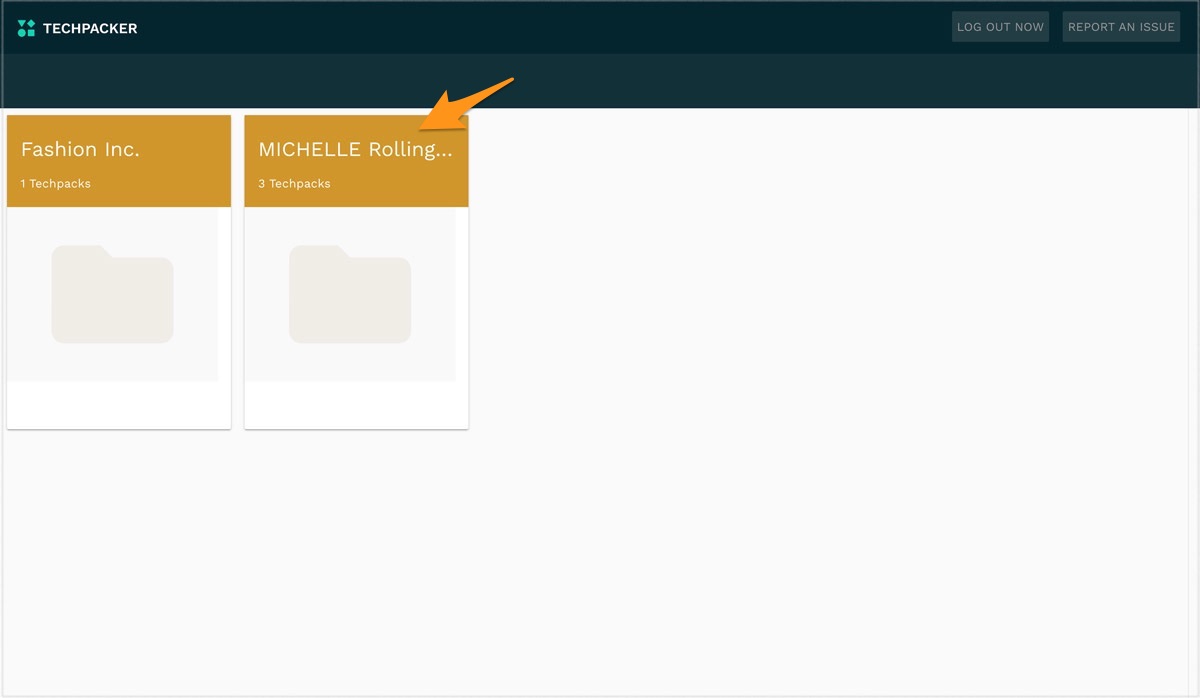 Step 2: Simply click open a client's folder to view their shared tech packs.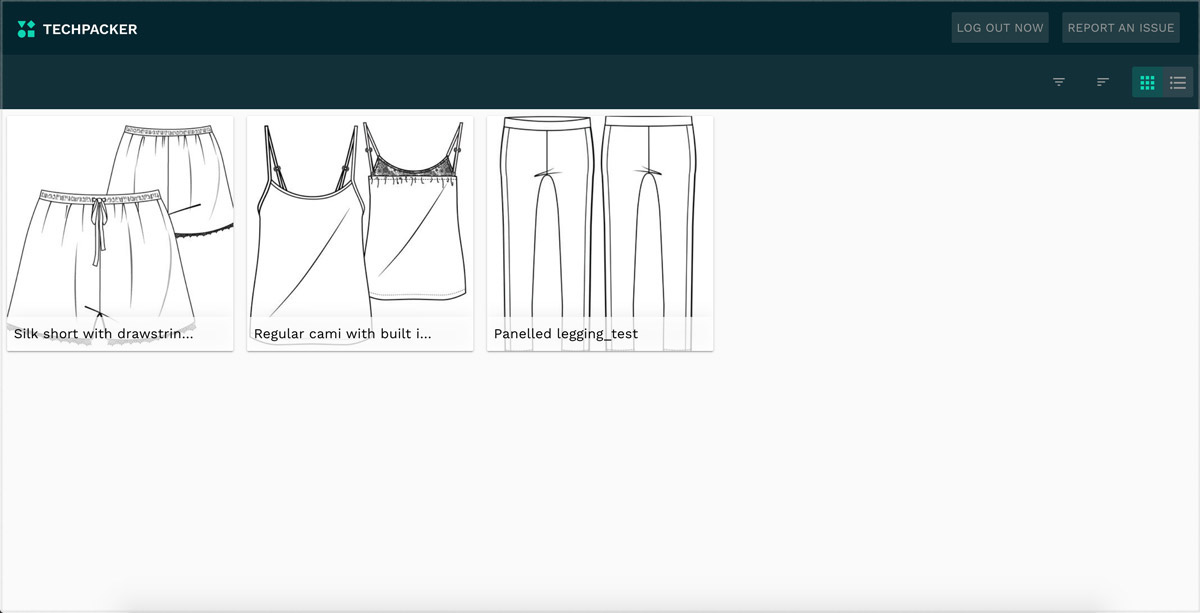 Step 3: You can click and preview a PDF view of a techpack as shown in the gif below. On this document page, you will also find other important details related to that techpack in the left panel of the page.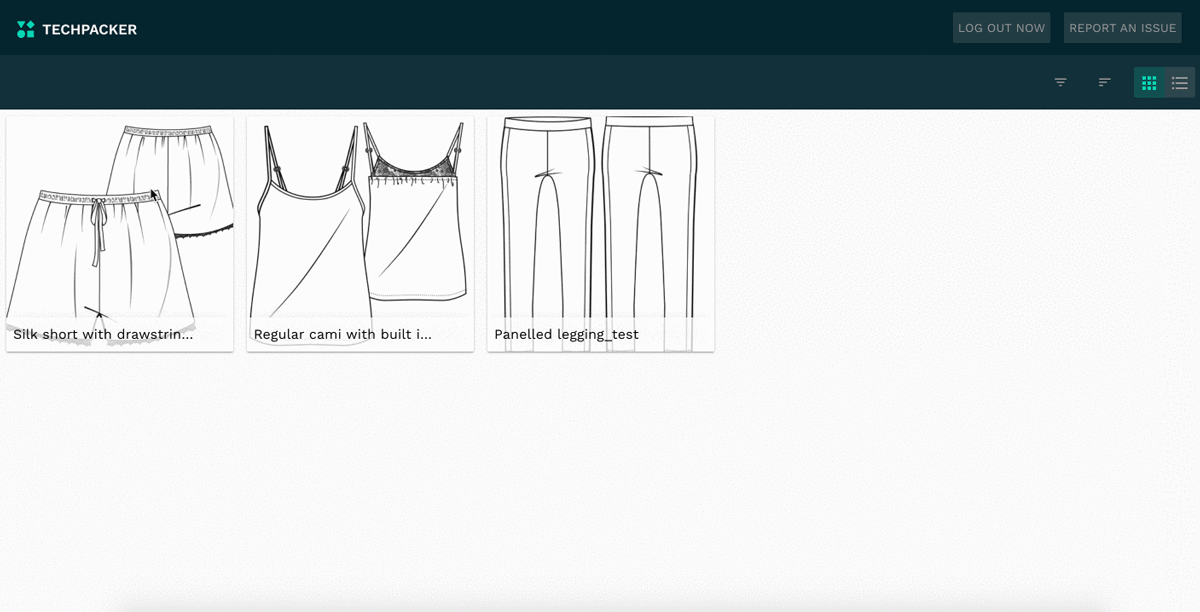 ---
2. How to download a client's techpack
After you have clicked on the required techpack of your brand, You will be taken to the document view page of that particular techpack. You can download the techpack document from this page.
There are two ways to download a client's techpack:
2a. From the download icon on the top panel
You can directly download the techpack document to your system by clicking download icon

on the top right corner of the page.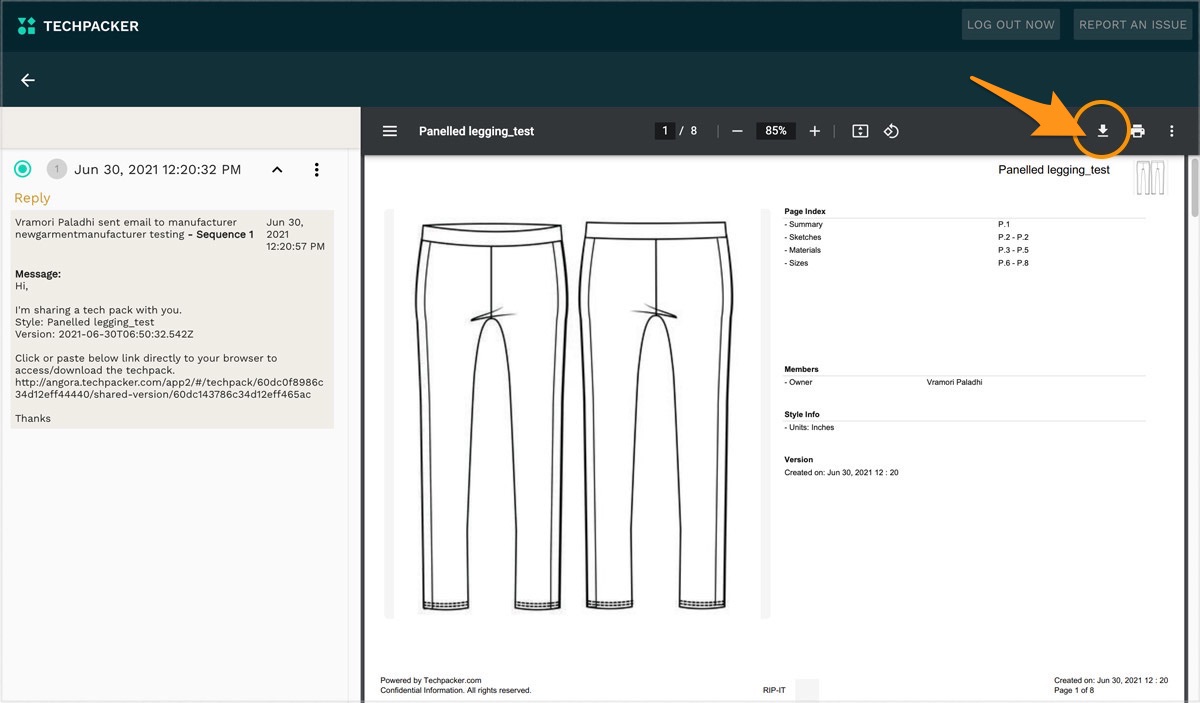 2b. From the option icon on left panel
You can also download the techpack document by clicking on

options icon on the left panel of the document view.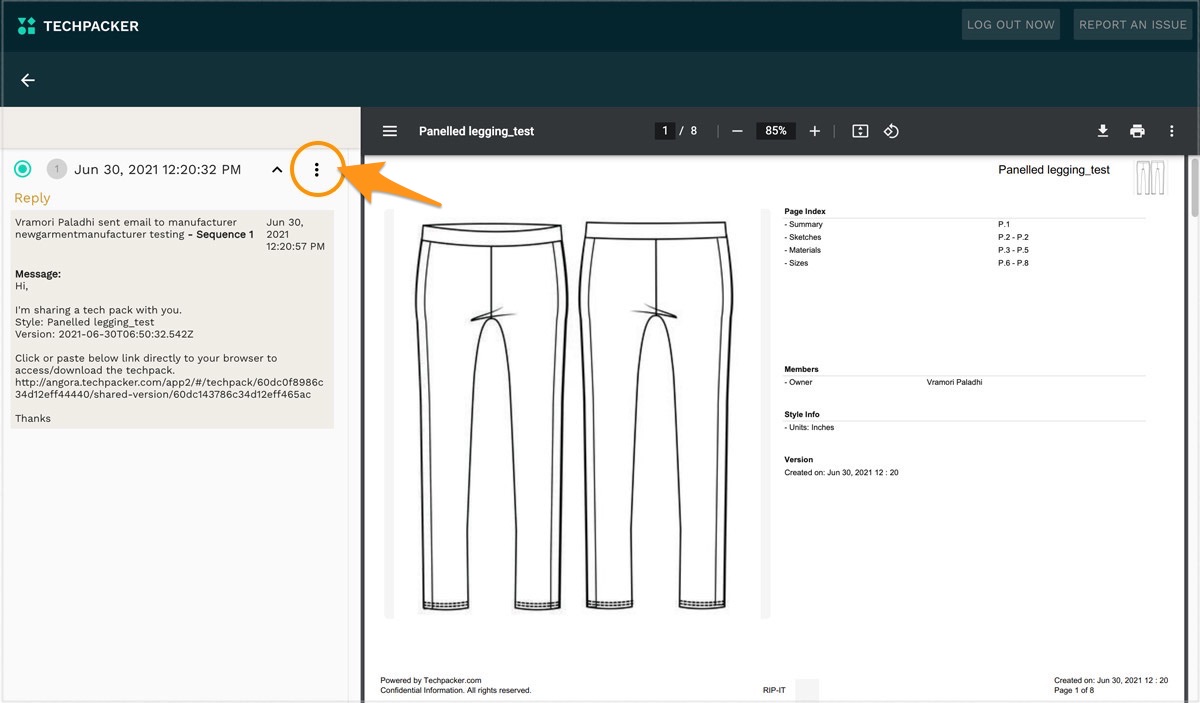 A drop-down menu will slide down. You can download your techpack as a PDF or an excel.
NOTE:
Only the Premium and Professional plan subscribers have access to the Download as Excel feature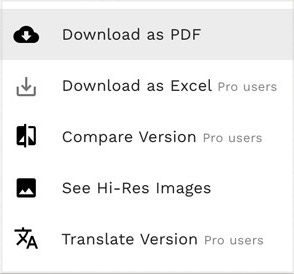 The techpack will download to your system for your use.