In this article you will learn:

---
1. What are custom sections?
All techpacks on Techpacker are divided between three main 

 default sections  i.e. sketches, materials and measurements,.. and 

 custom sections
Custom sections are additional section/s you can add in your techpacks to add/manage other type of information that is not covered in the default section like -
Fit or QA(quality assurance) information
Print details
Stitch details
Costing
Cut sheet
Packaging details

Quantity breakdown and more..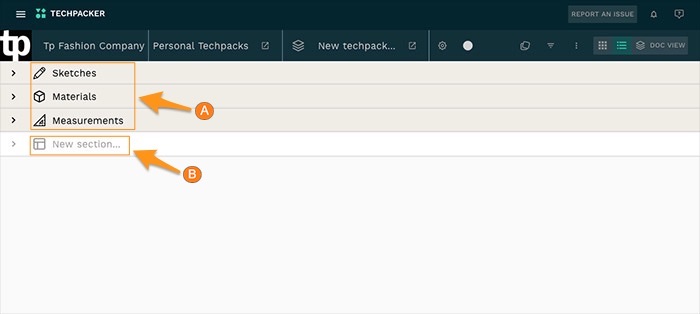 ---
2. How to create a custom section?
Step 1
Add a new section by clicking anywhere on the 

 new section bar

Step 2
A dialogue will open where you can select between these different custom section templates. To create your own custom table choose the full custom option.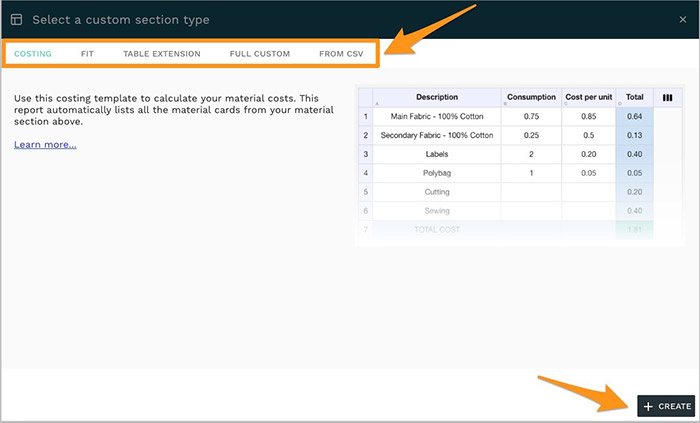 Select your template and click + create.
Step 3
A window will pop-up to rename the section. Provide a section name 

 here and 

 click done.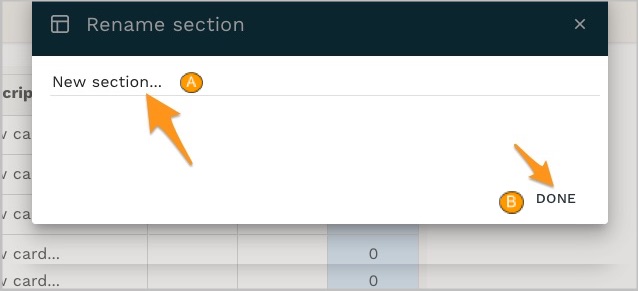 Step 4
Your new section will be added. Like default sections, your custom section too is divided between cards.
You can rename your first card and then click on the gear icon next to it to further add card details like images, keywords, comments and files name etc..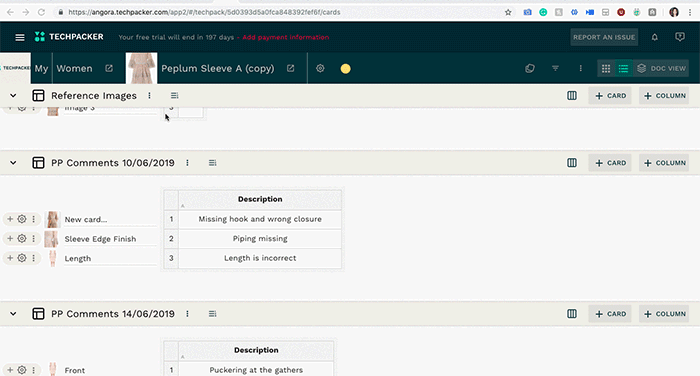 ---
3. How to add new cards, columns, and card sub-rows in a custom section

To add a new card, click on the +CARD on top-right of the section.

To add a new column, click on the +COLUMN on top-right of the section.

 To add a sub-row in a card click on the + icon located next to the card.

---
4.How to print sections in the PDF?
To print your custom section/s in your techpack PDF, navigate to the doc view page. From the document settings make sure the section/s are selected. If not, check the missing custom section/s and wait for a couple of seconds for your new rendered PDF with the additional info.