In this article you will learn:

---
1. What are custom sections?
All Techpacks on Techpacker are divided between three main default sections 

i.e. Sketches, materials and measurements.

 Custom sections are additional section you can add in your techpacks to add/manage other type of information such as- 
Fit information 
Print details
Stitch details
Costing sheet
Cut sheet

Quantity breakdown and more..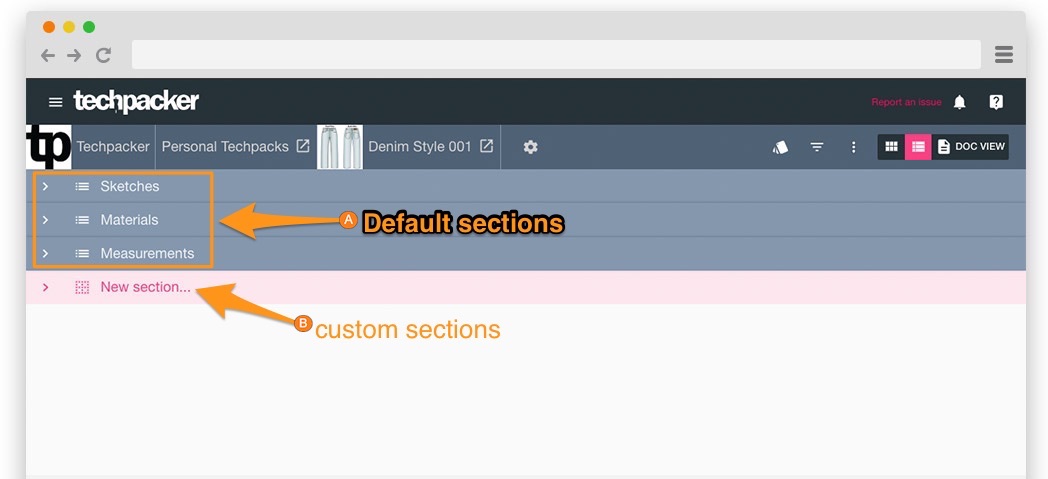 ---
2. How to create a custom section?
NOTE:
 This function is ONLY available in your card's

list view page

NOT in the grid view.
Step 1 
Add a new section by clicking anywhere on the

 New section bar 

Step 2
A section settings dialogue will open for you to provide details like the section name, description, an image, keywords etc.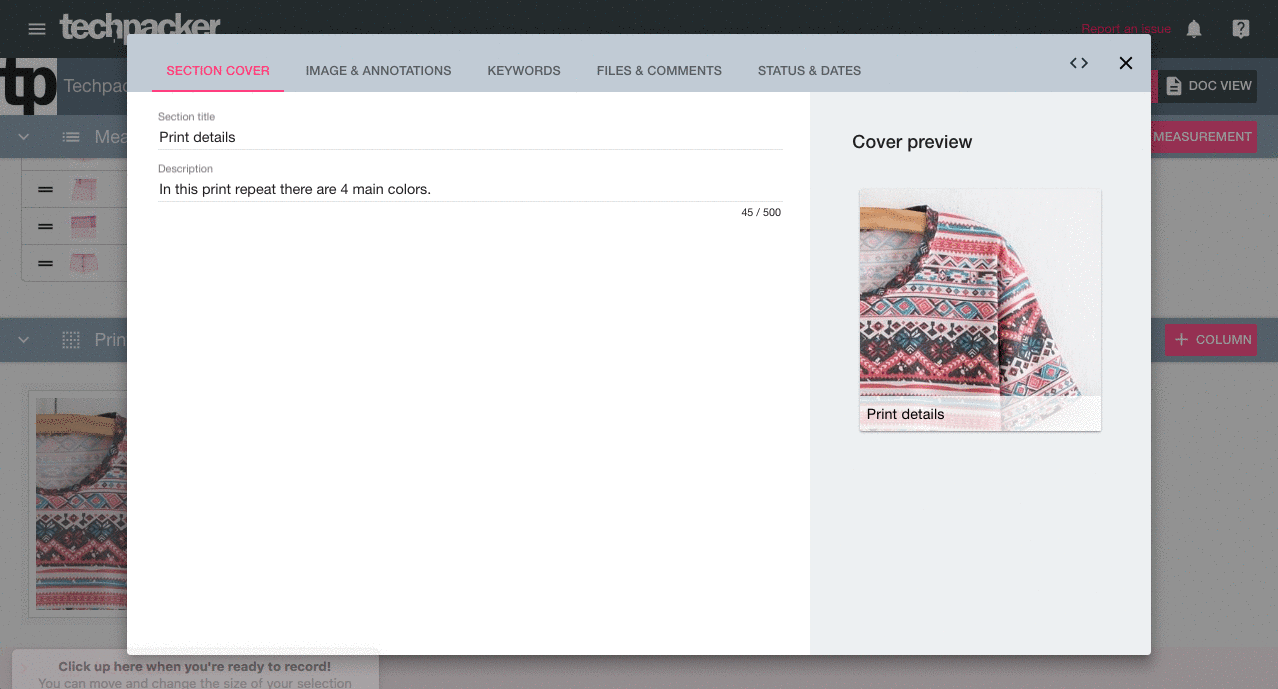 Step 3
Close the section settings dialogue and an Excel-like table will be set up for you under that section which you can further customize. 
Use the 
 table settings icon as shown below to customize your table with various formatting options.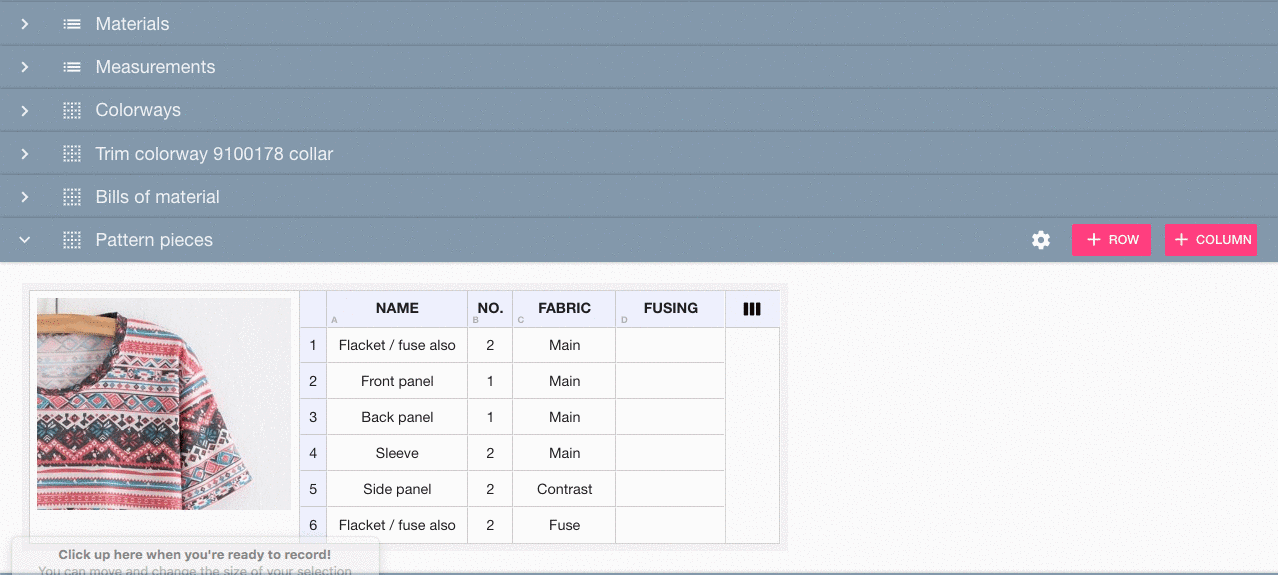 ---
3. How to delete a custom section?
To delete a custom section click and open the 
 table settings menu located on the top right corner of the table, and select Archive section.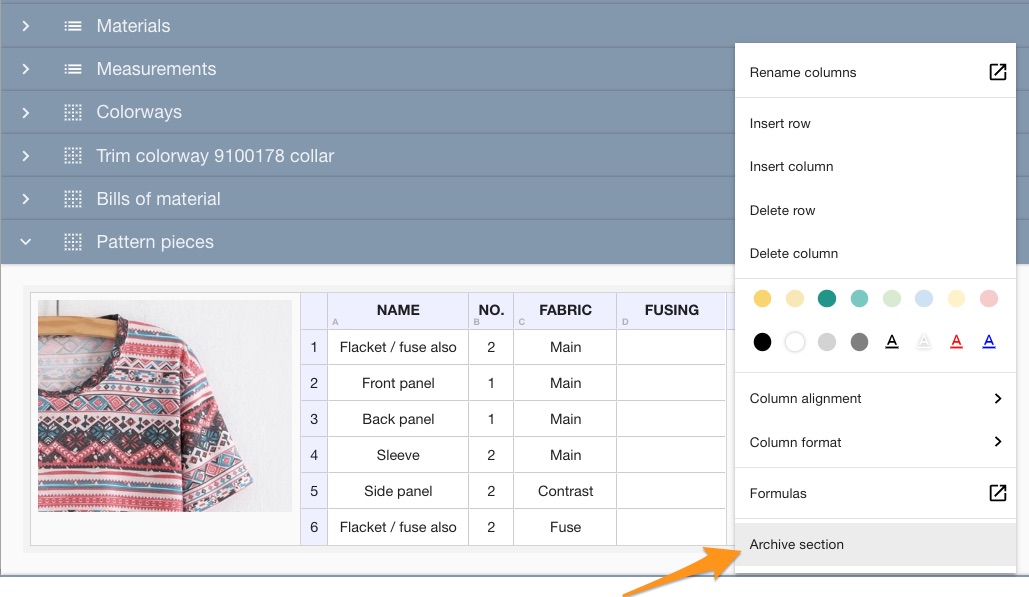 ---
4. How to print sections in the PDF?
To make sure your custom section/s prints in your techpack PDF, go to the document settings area located in the doc view page and make sure they have been selected there. If not, do so and wait for a couple of seconds for the PDF to render again with the section/s.